African White Turquoise with the Tiger Paw Bracelet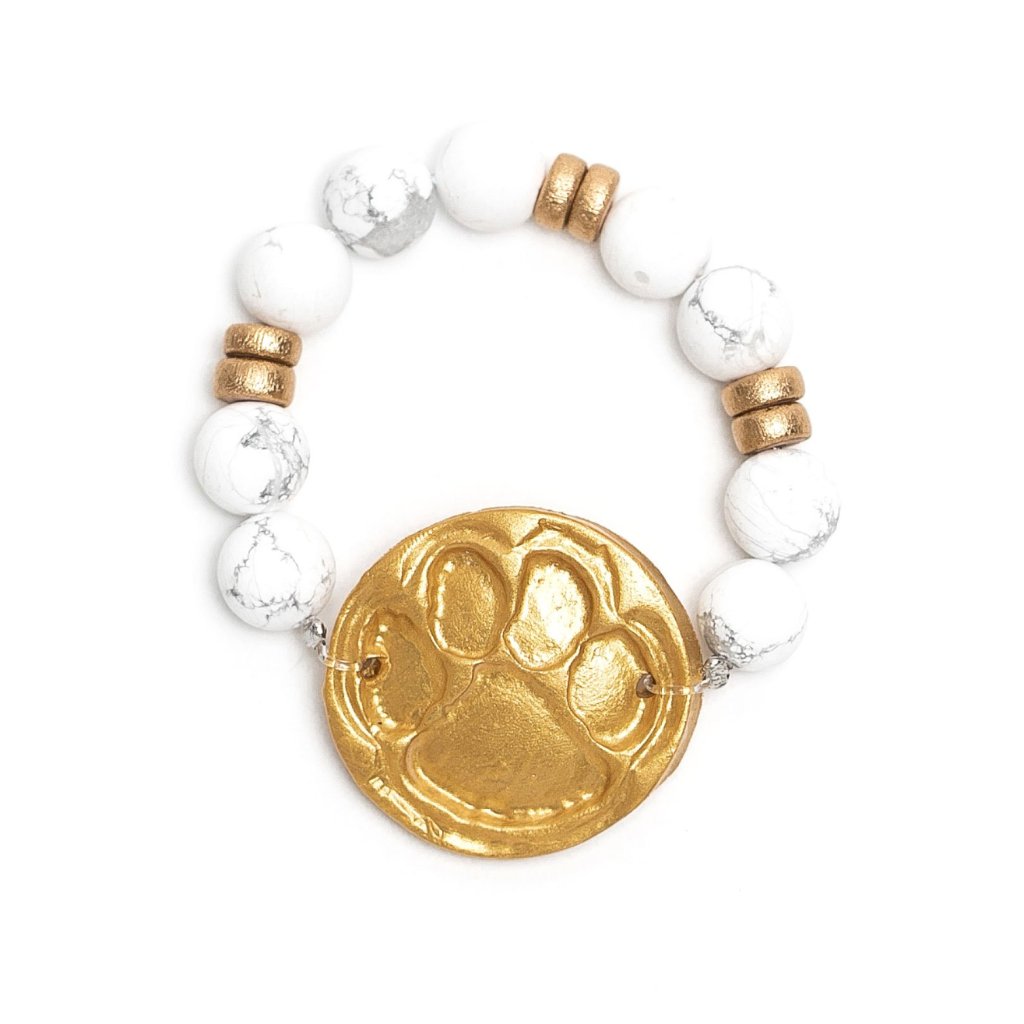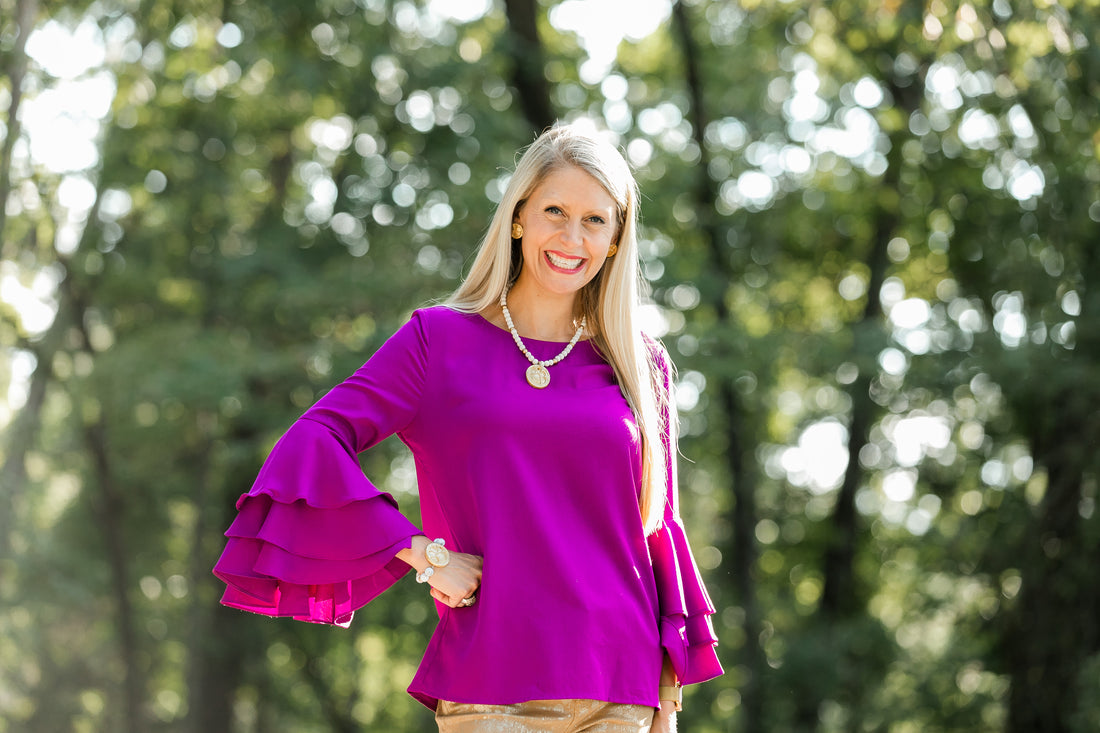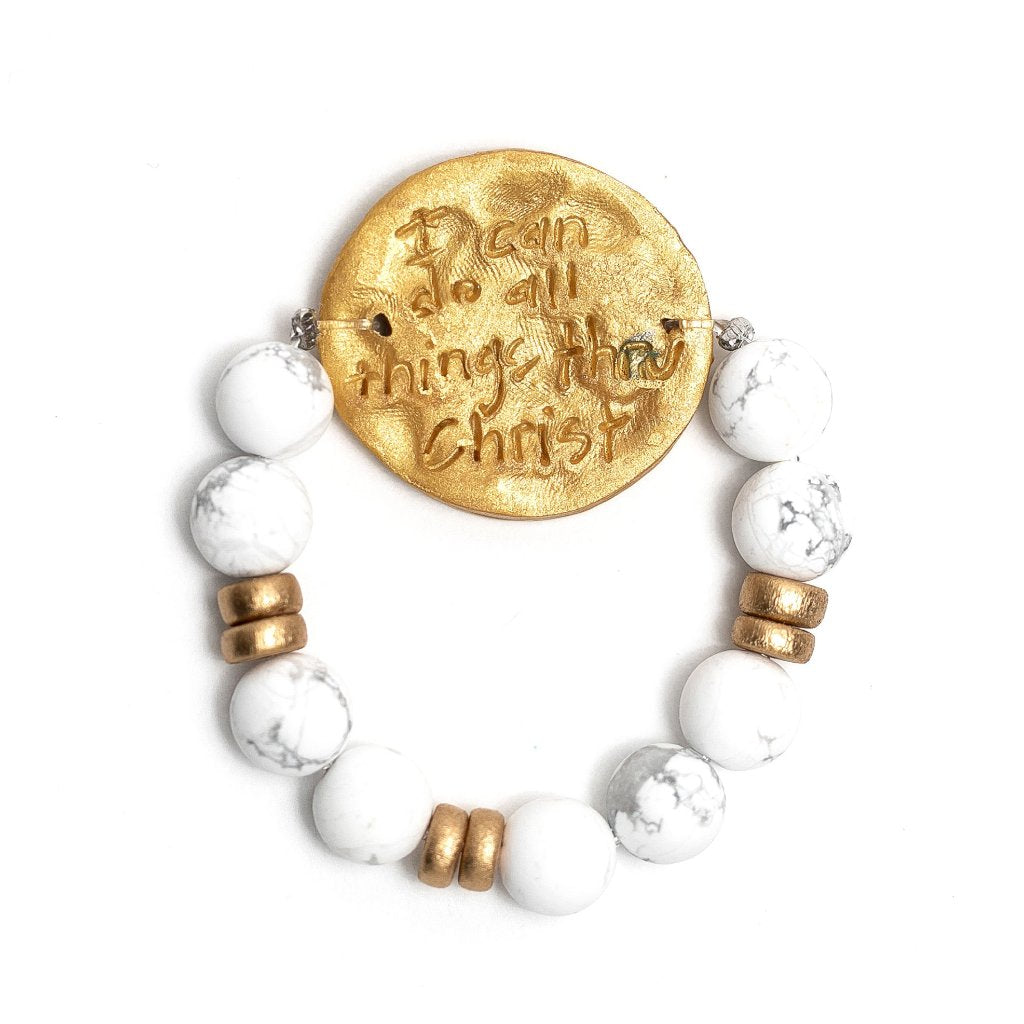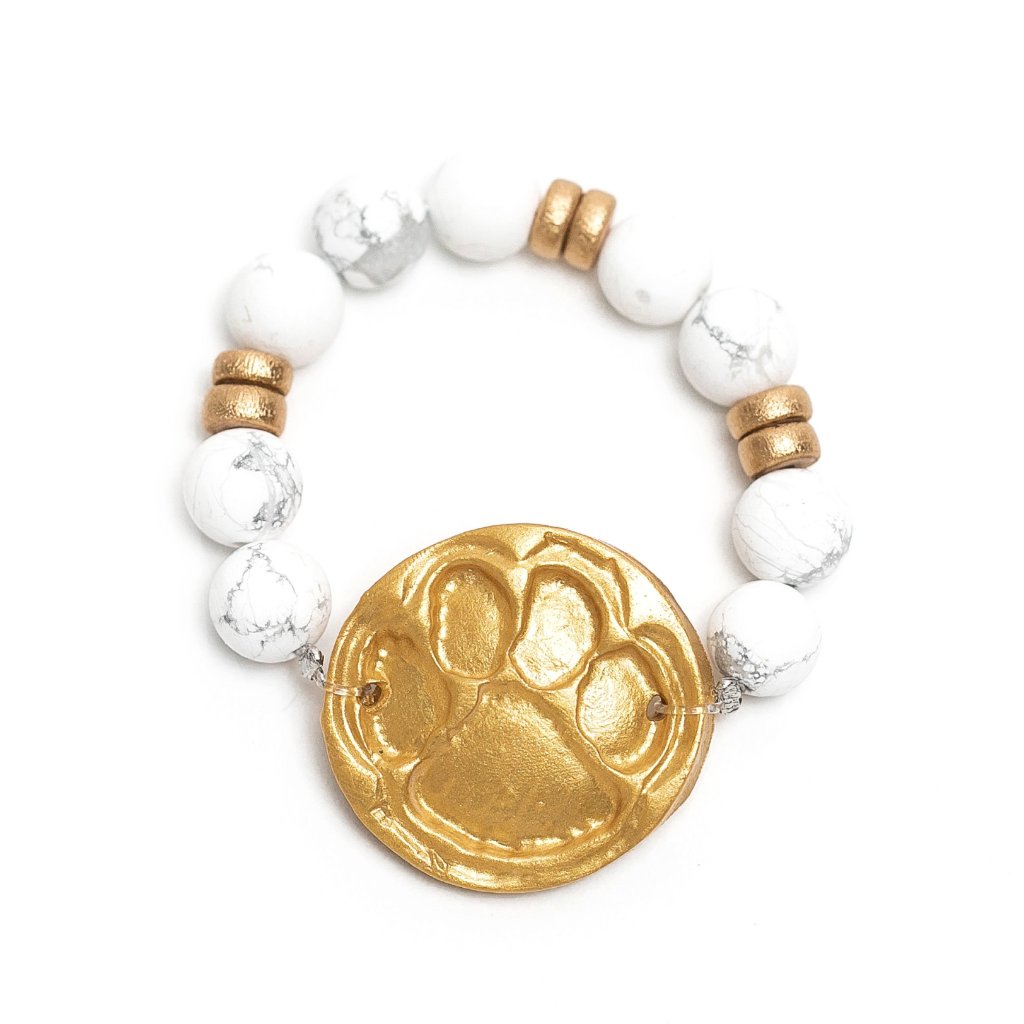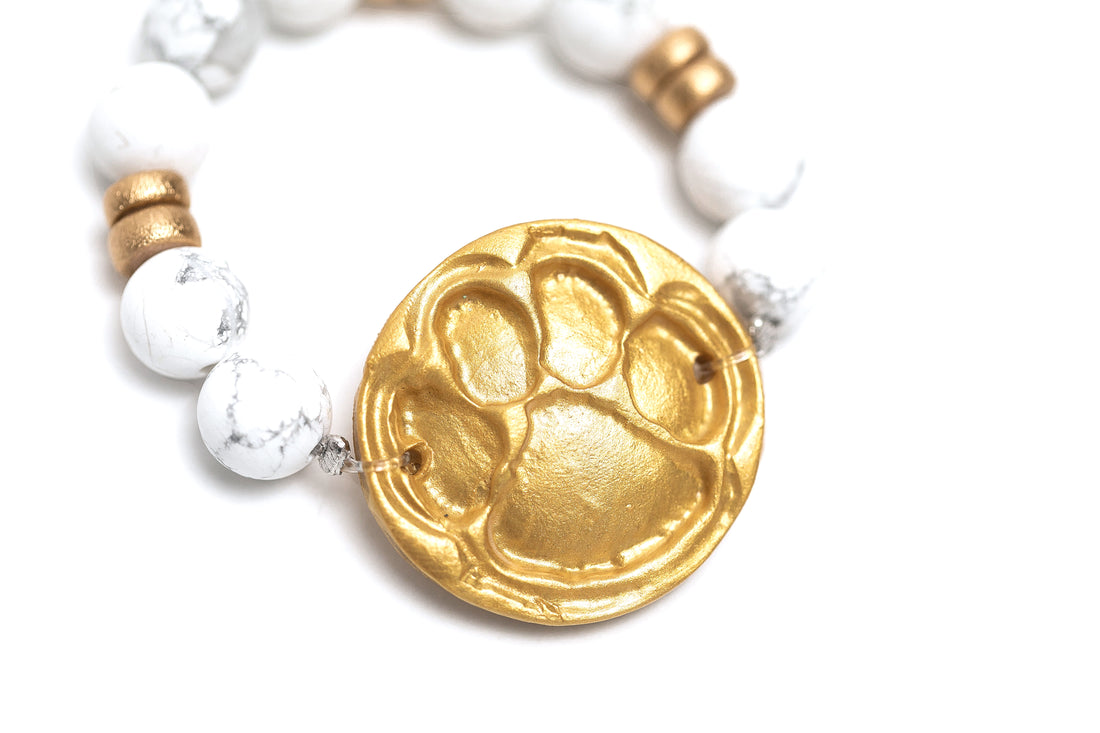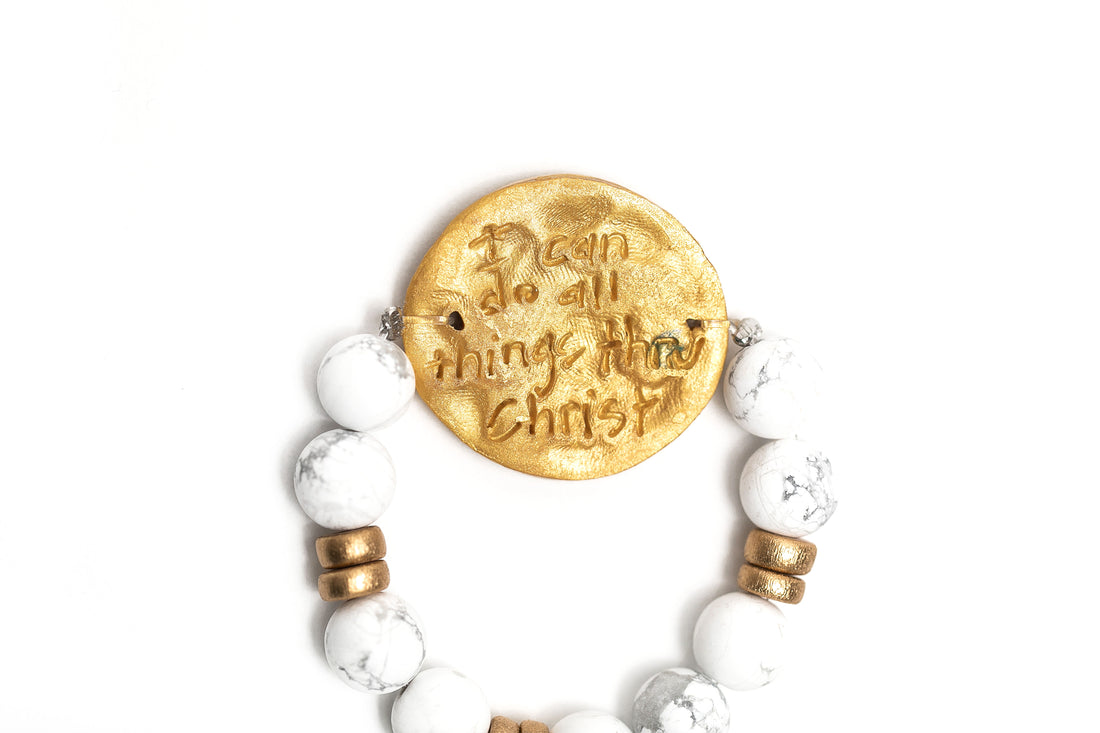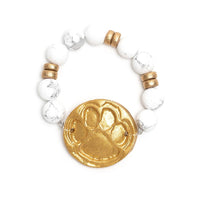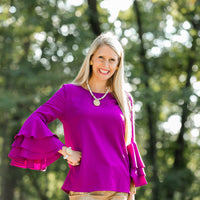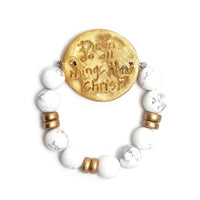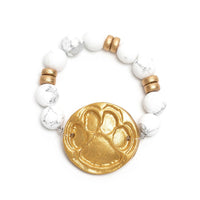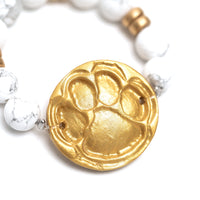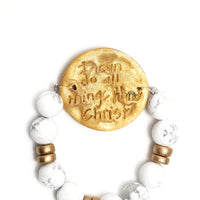 African White Turquoise with the Tiger Paw Bracelet
7.5" Stretch African White Turquoise with the Tiger Paw.
Scripture on back:
Philippians 4:13, "I can do all things thru Christ"
Want to celebrate your favorite school with beauty? The 100% authentic African White Turquoise with Tiger Paw necklace is the right choice. Its beautiful matte finish, streaks of gray and raw beauty is the perfect finish touch to any outfit.
The Tiger Paw is a symbol of strength, courage, and victory, this could be your go-to necklace at game days, special events, or to show off your pride daily.  Gorgeously wear it with gold and its complements, or team it up with neutral colors. This necklace is also the perfect gift for the superfan in your life!
Every handcrafted piece from Hidden Truth Jewelry features 100% authentic semiprecious stones. Medallions are fashioned, inscribed, and hand-sculpted from durable clay for a lightweight feel and easy all-day wear.
All of our products are made with semiprecious stones and handmade in South Carolina!
Thank you for supporting our small business!