Amazonite with Leah Cross Necklace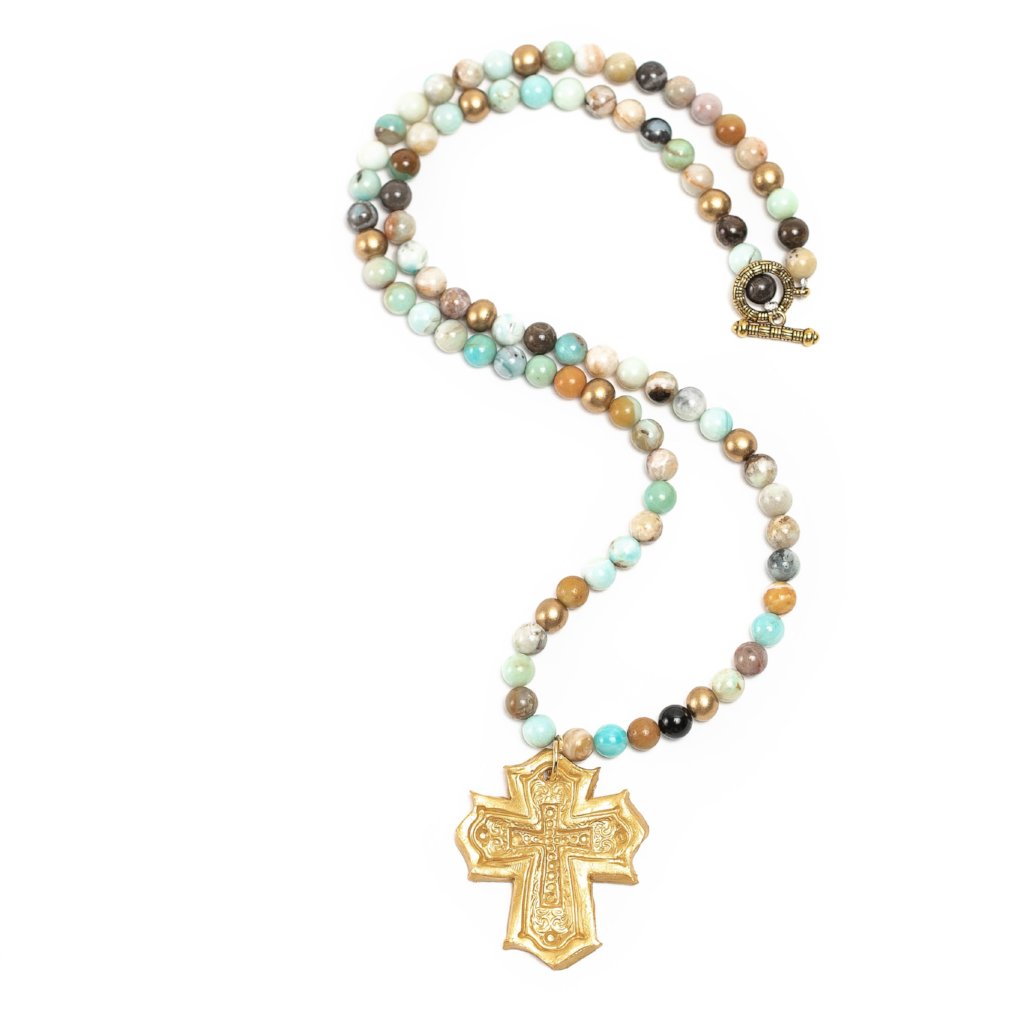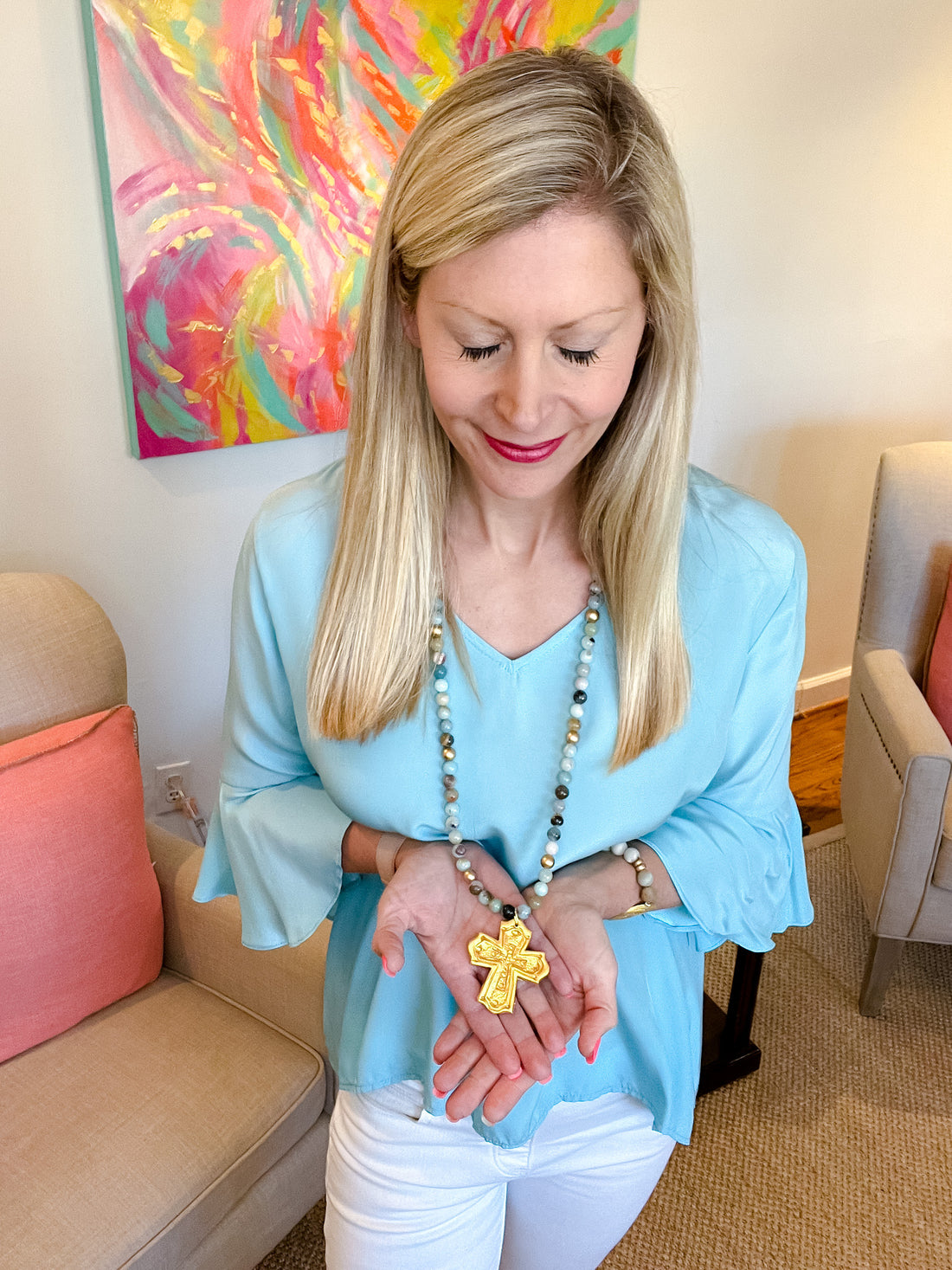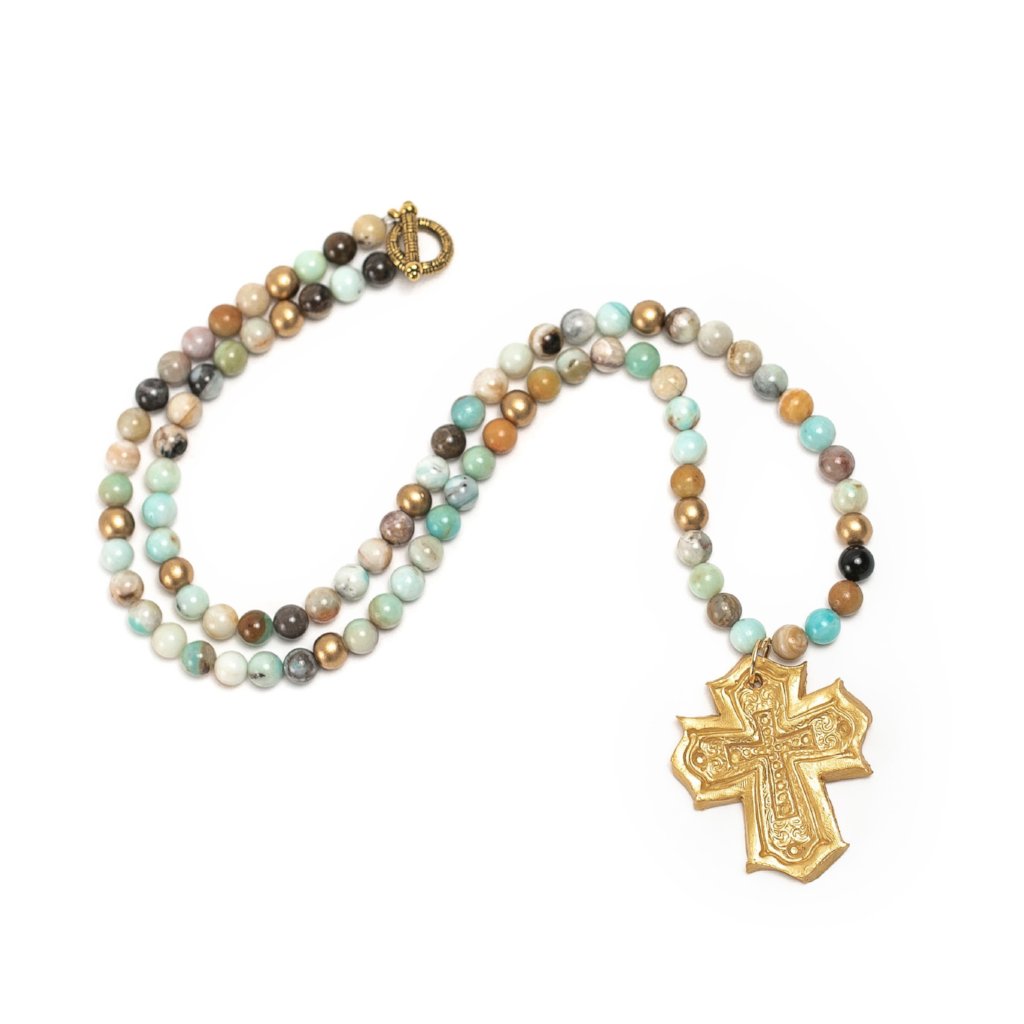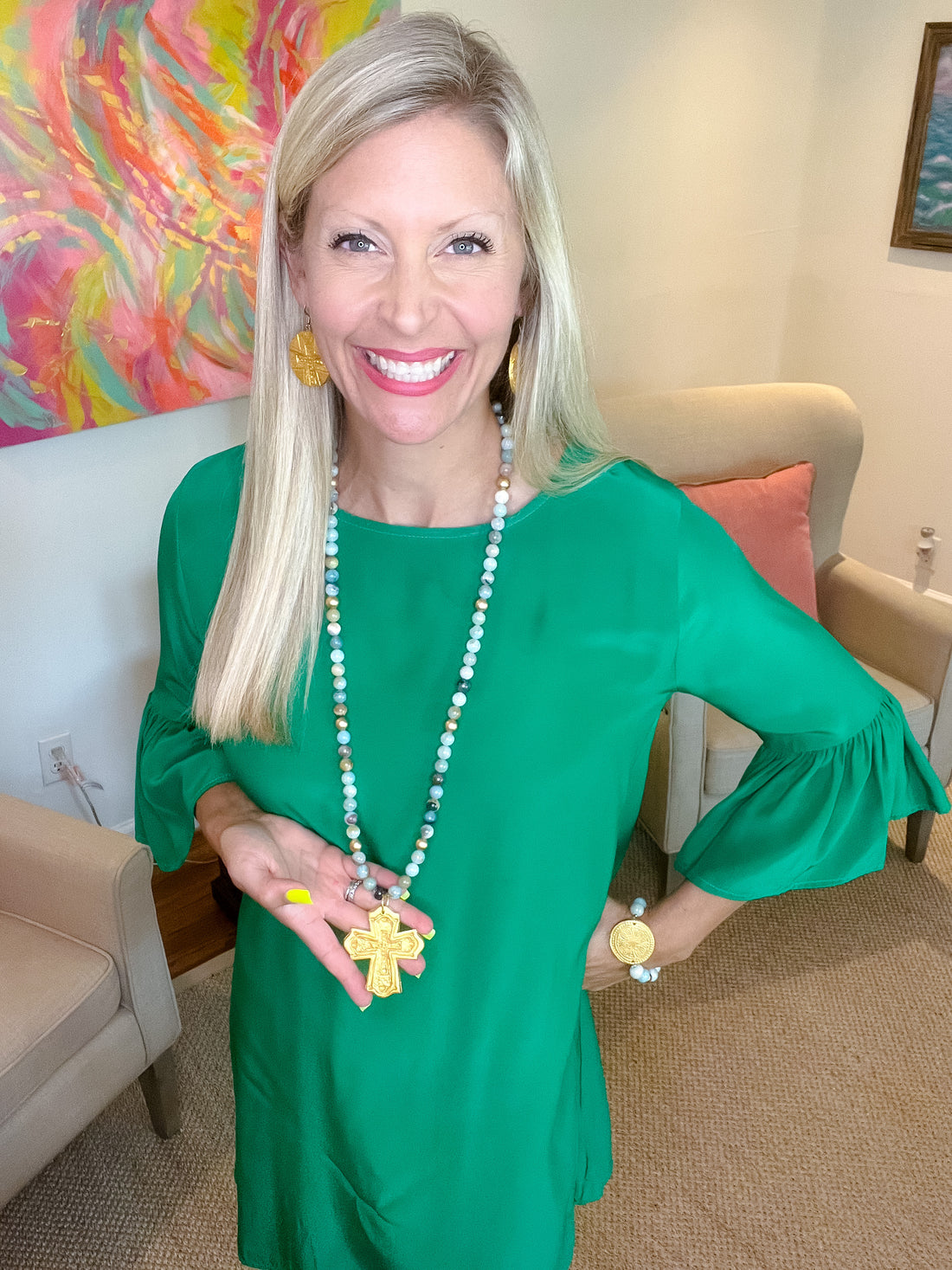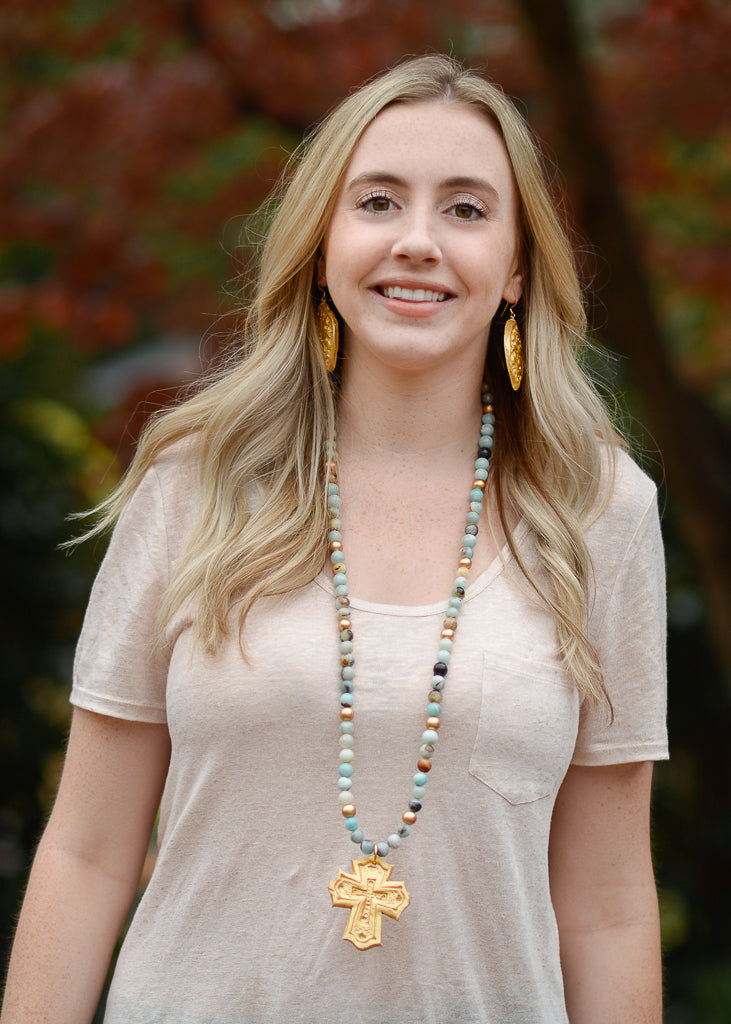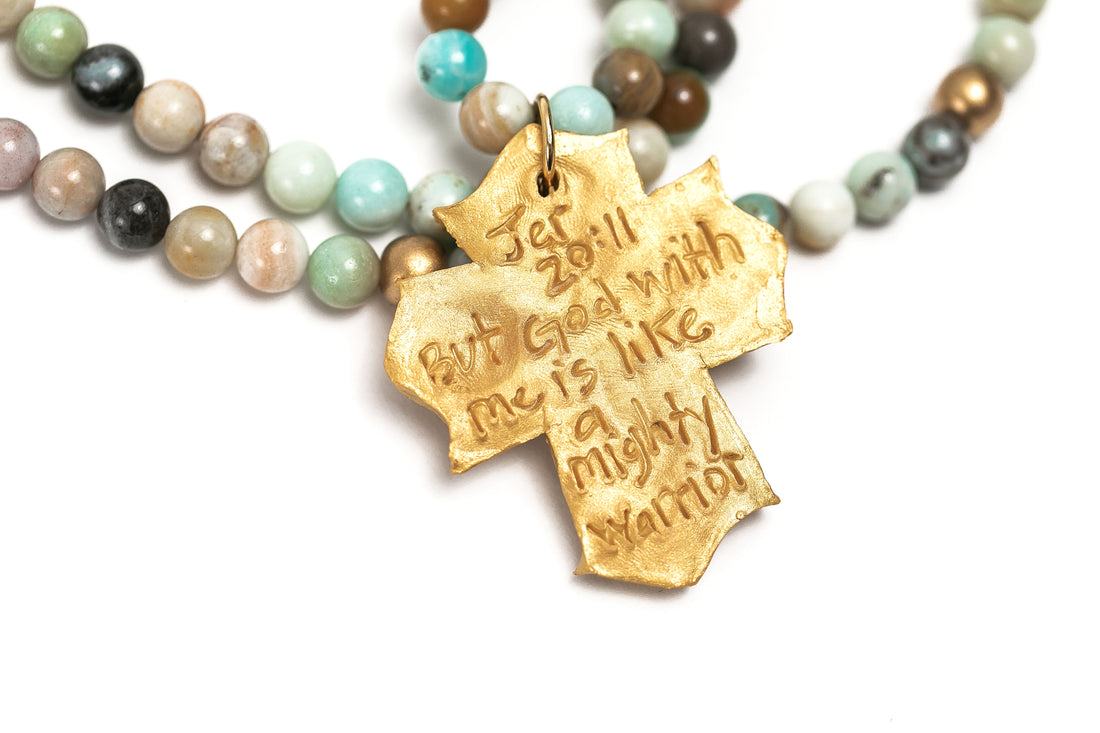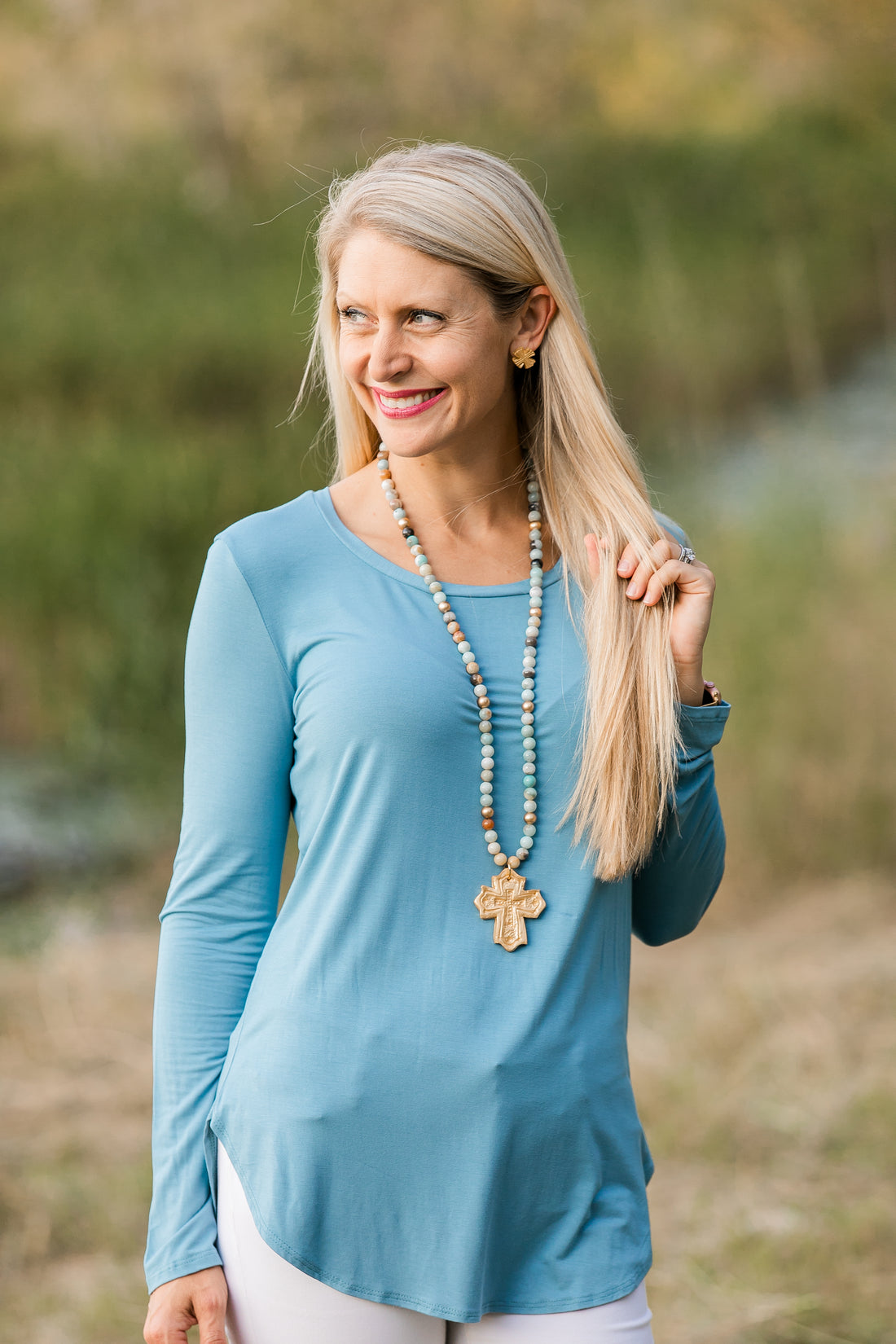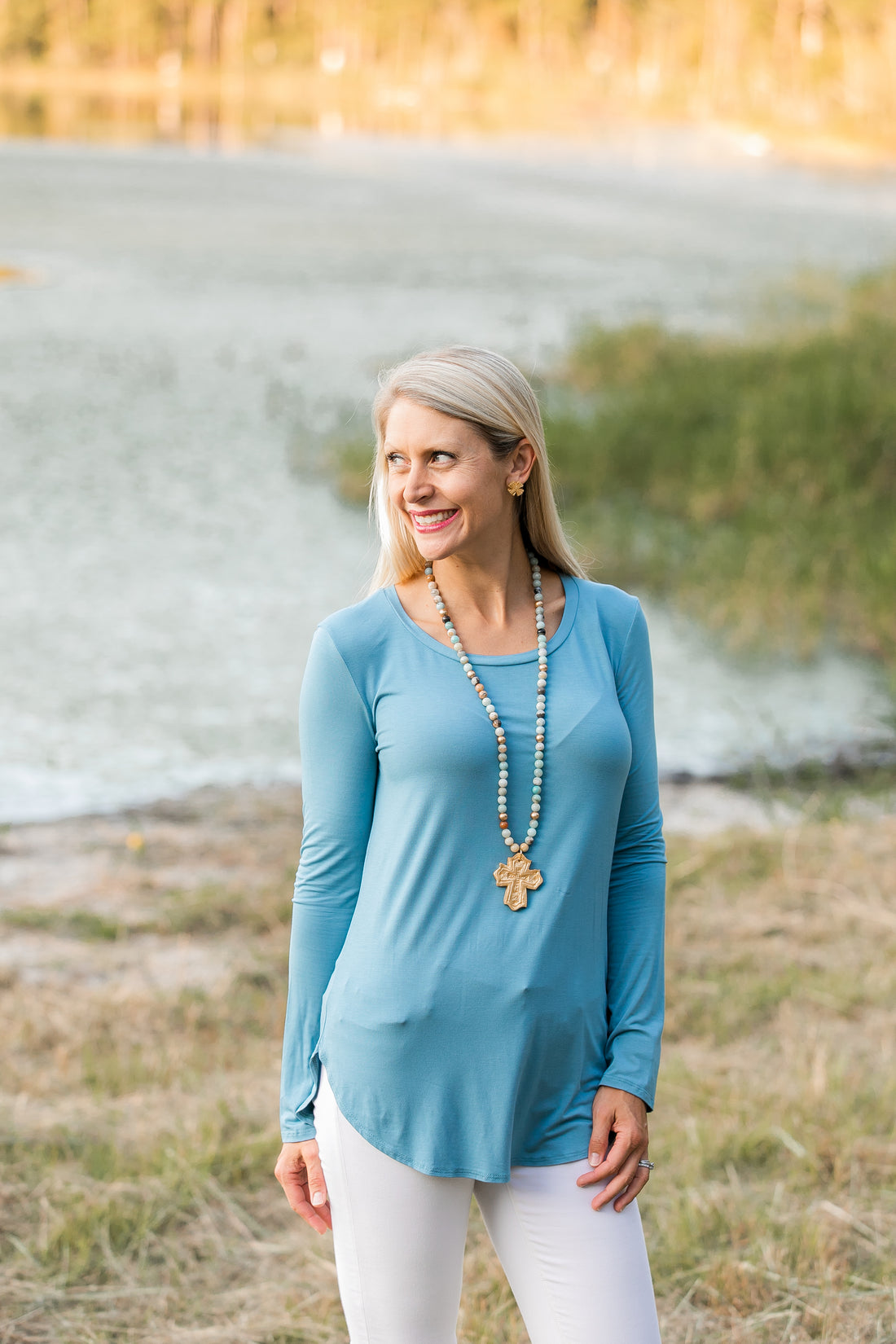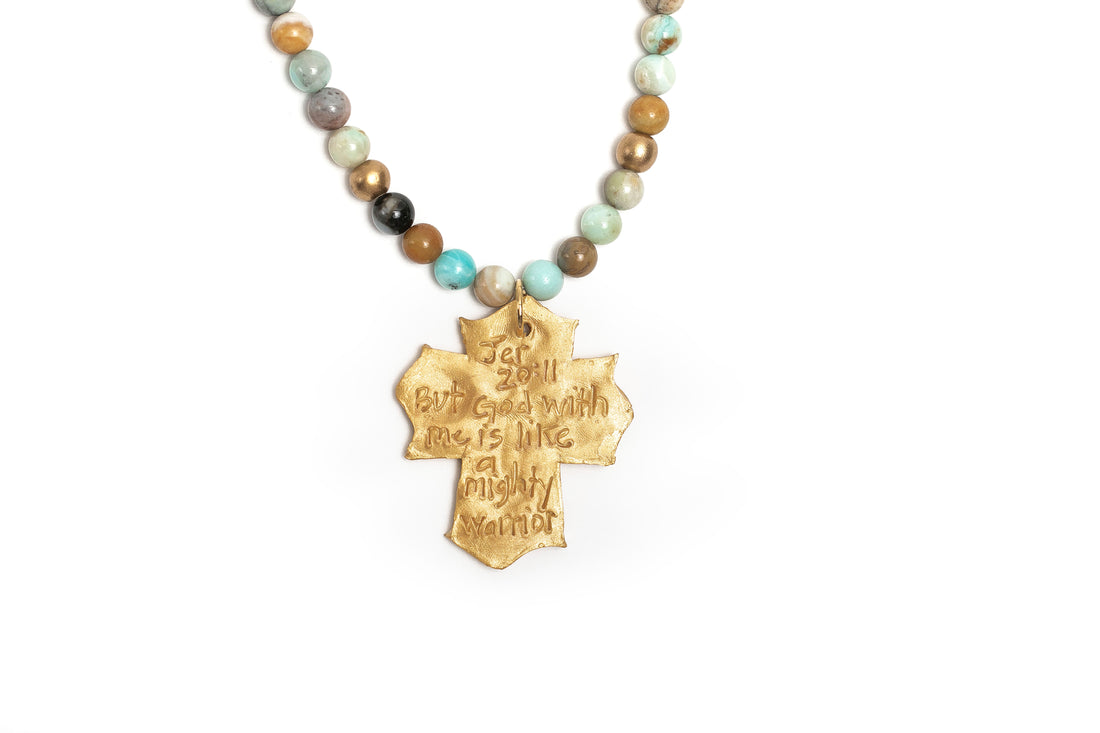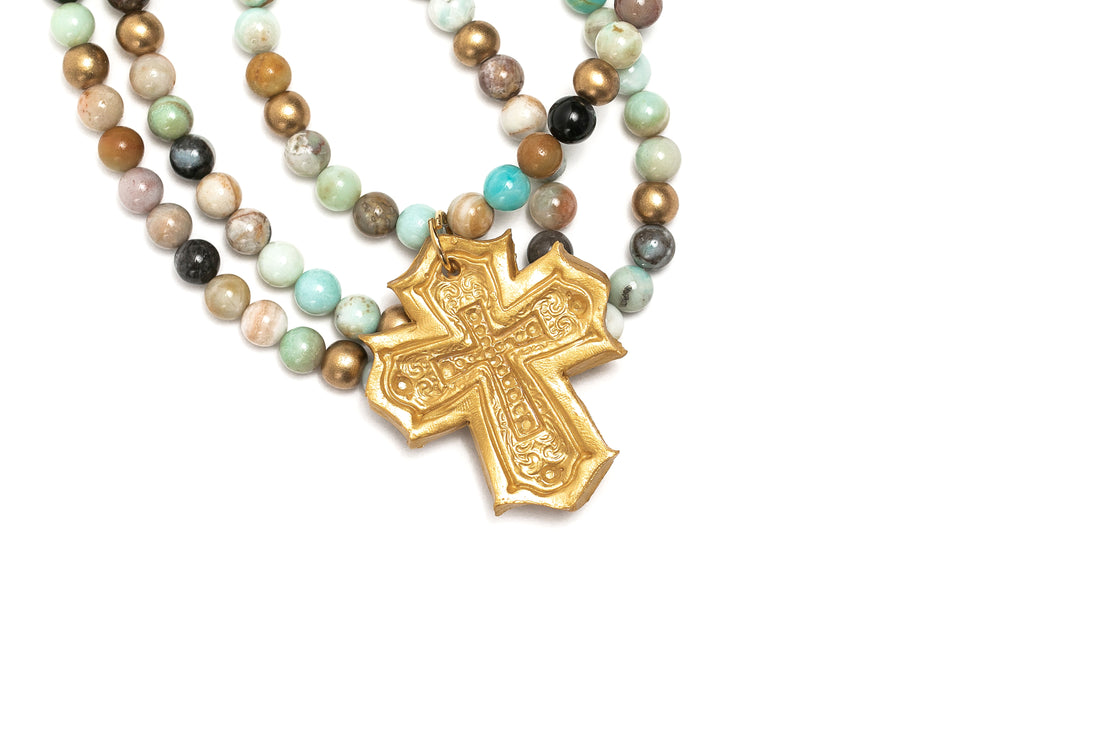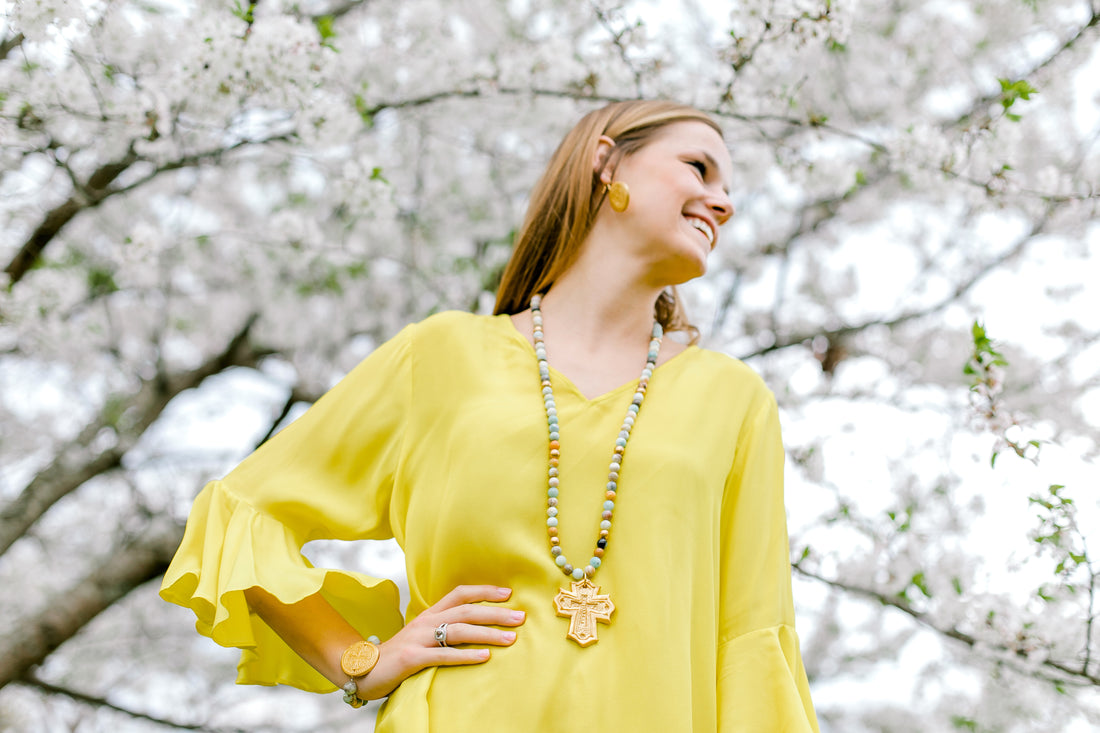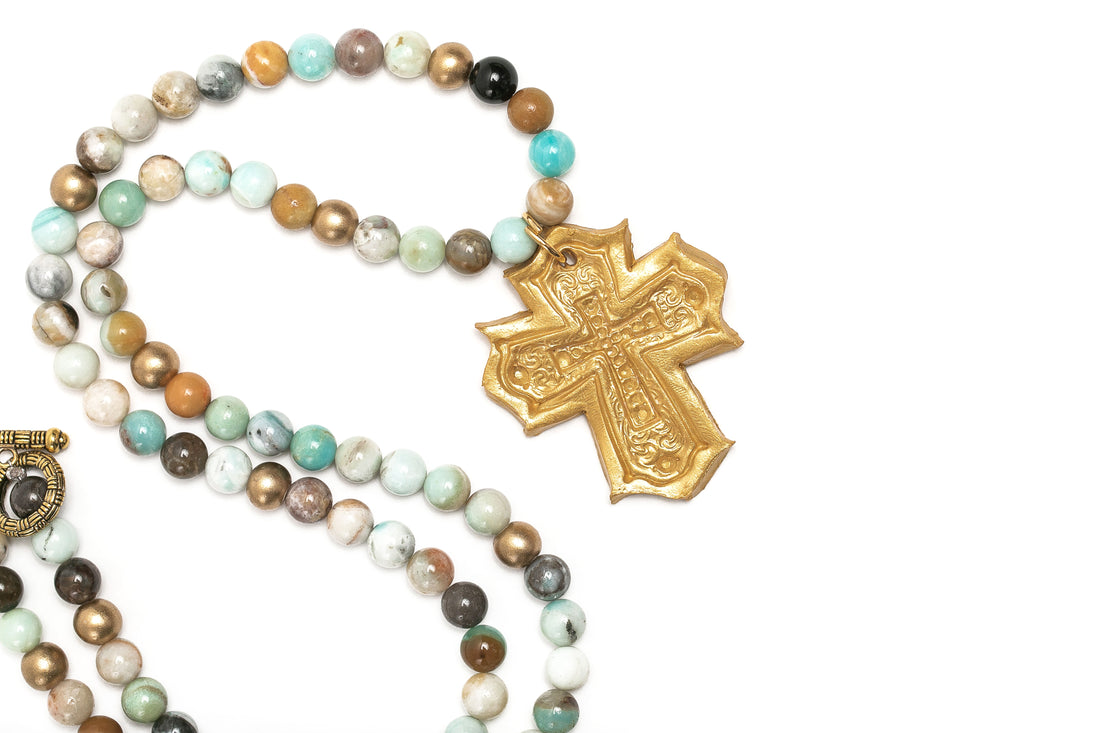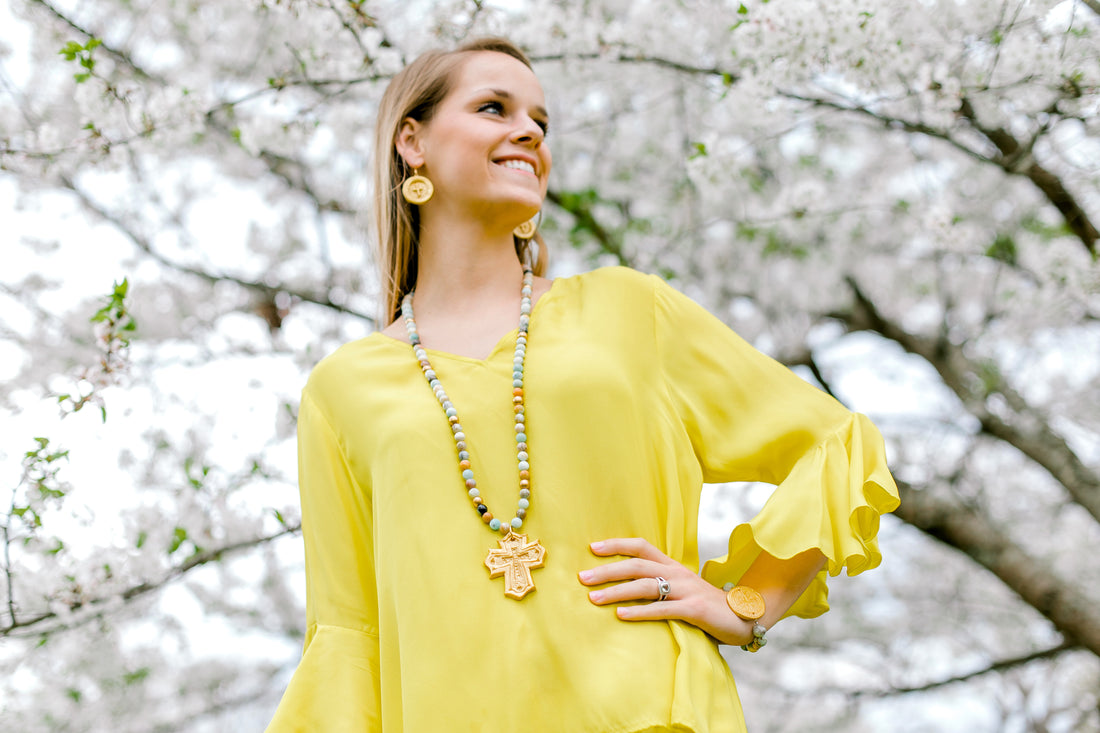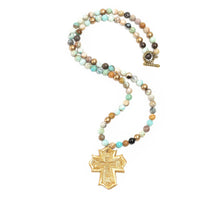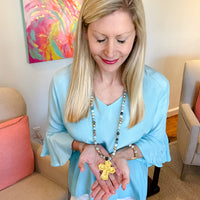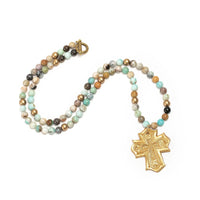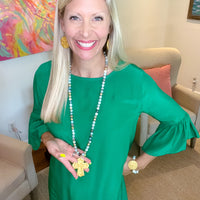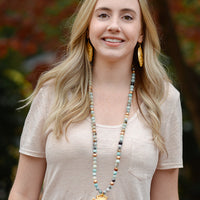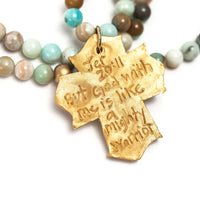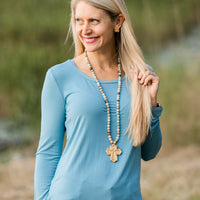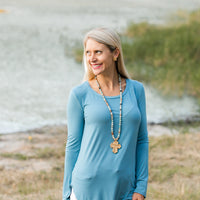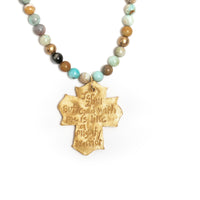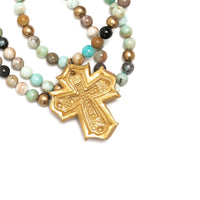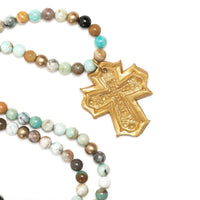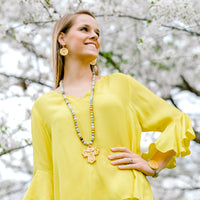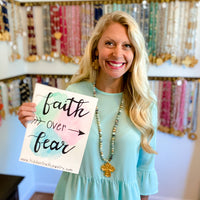 Amazonite with Leah Cross Necklace
34" Amazonite with the Leah Cross Necklace
Scripture on back:
Jeremiah 20:11, "But God is with me is like a mighty warrior."
A combination of pale turquoise, sand, and rich warm earth colors, this string of amazonite stones reminds you of a lovely Monahan Sandhills spring sunset. This ancient gemstone reflects the flowing energy and vitality of the river after which it is named.  
This necklace is matched with the Leah cross, one of our most popular choices - a perfectly-looking cross with its rectangular shape and pretty details, curves, and angles. Any color you put this piece of art with will make your outfit gently pop.
Every handcrafted piece from Hidden Truth Jewelry features 100% authentic semiprecious stones. Medallions are fashioned, inscribed, and hand-sculpted from durable clay for a lightweight feel and easy all-day wear.
All of our products are made with semiprecious stones and handmade in South Carolina!
Thank you for supporting our small business!