Black Lava with Leah Cross Necklace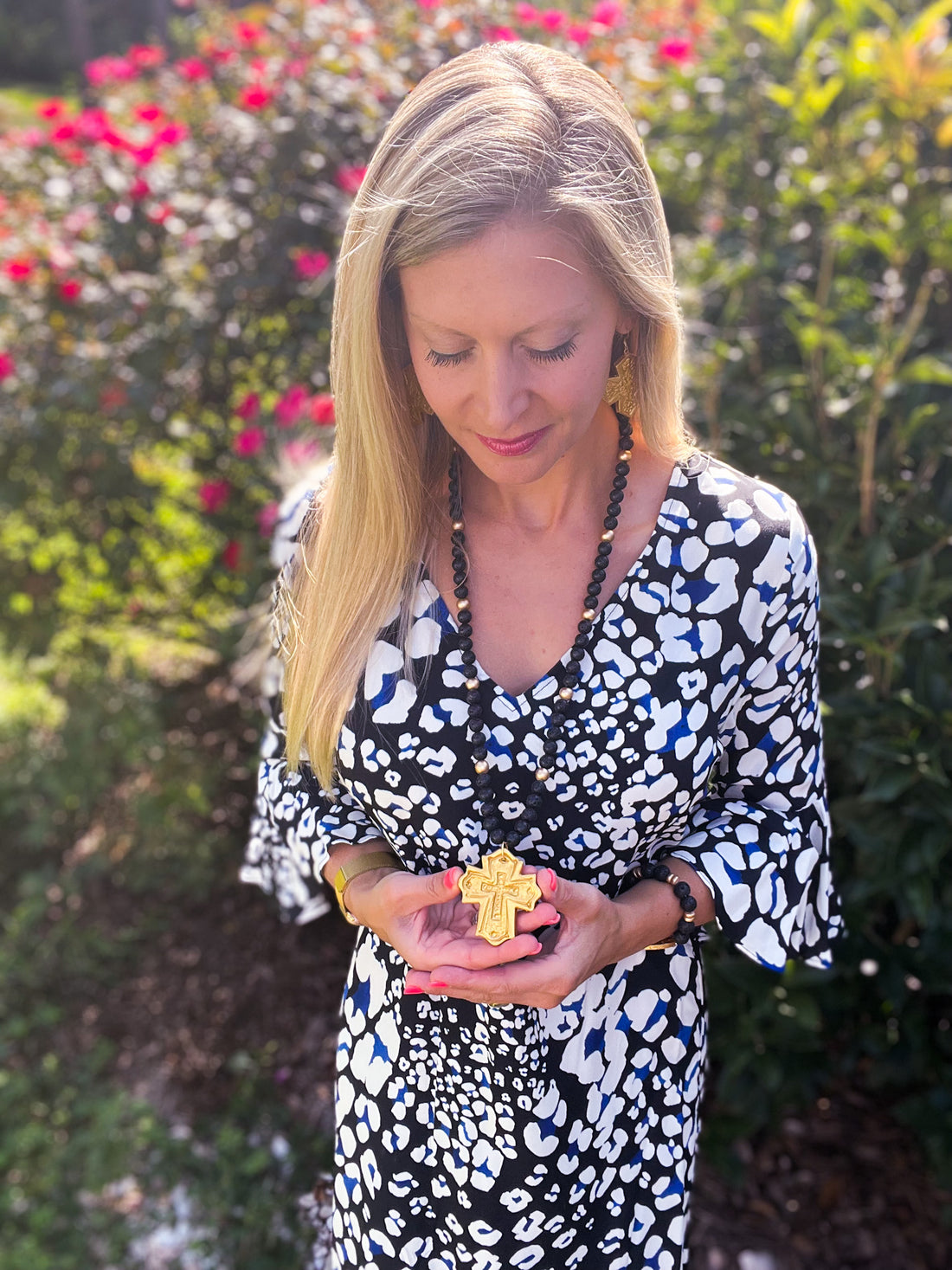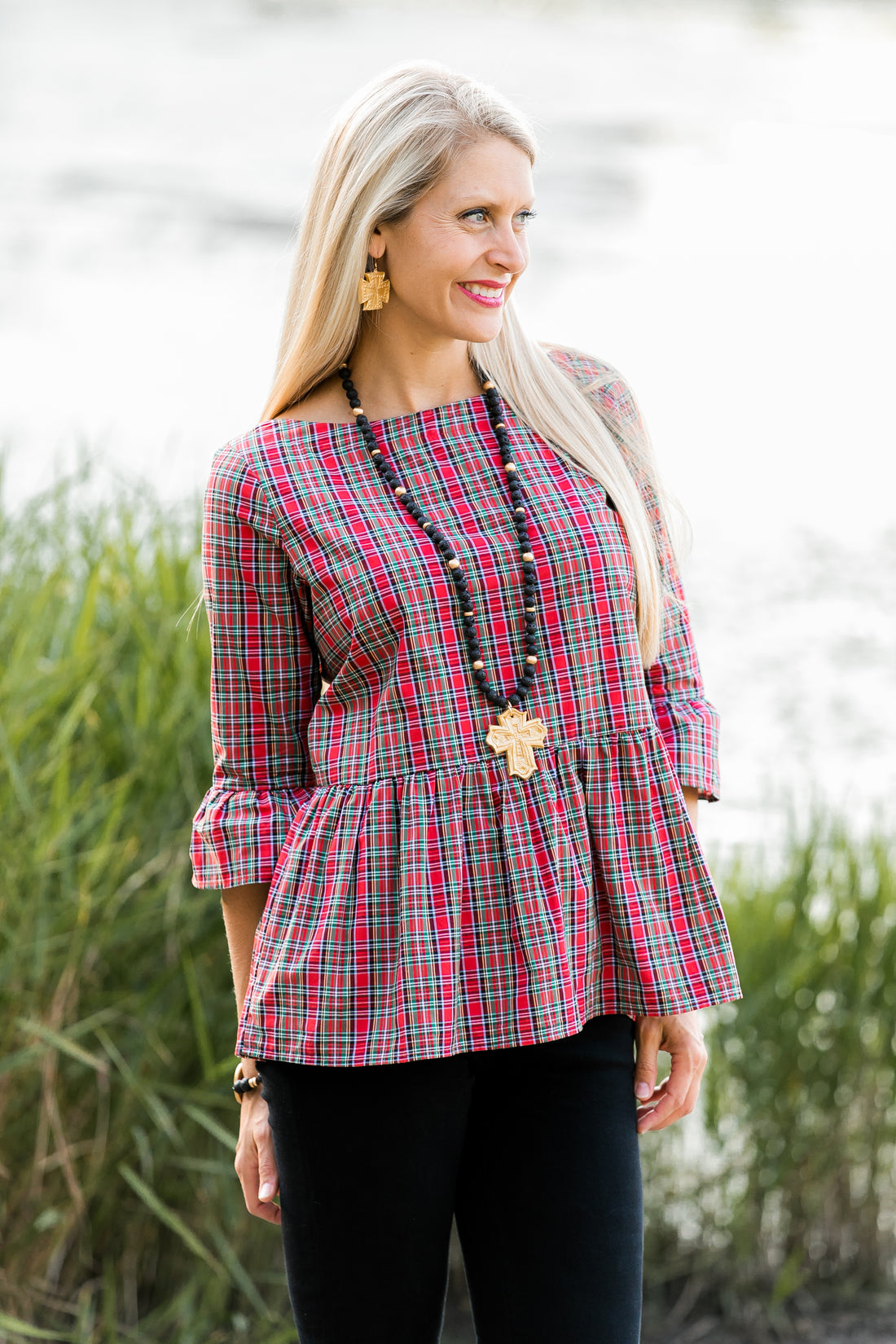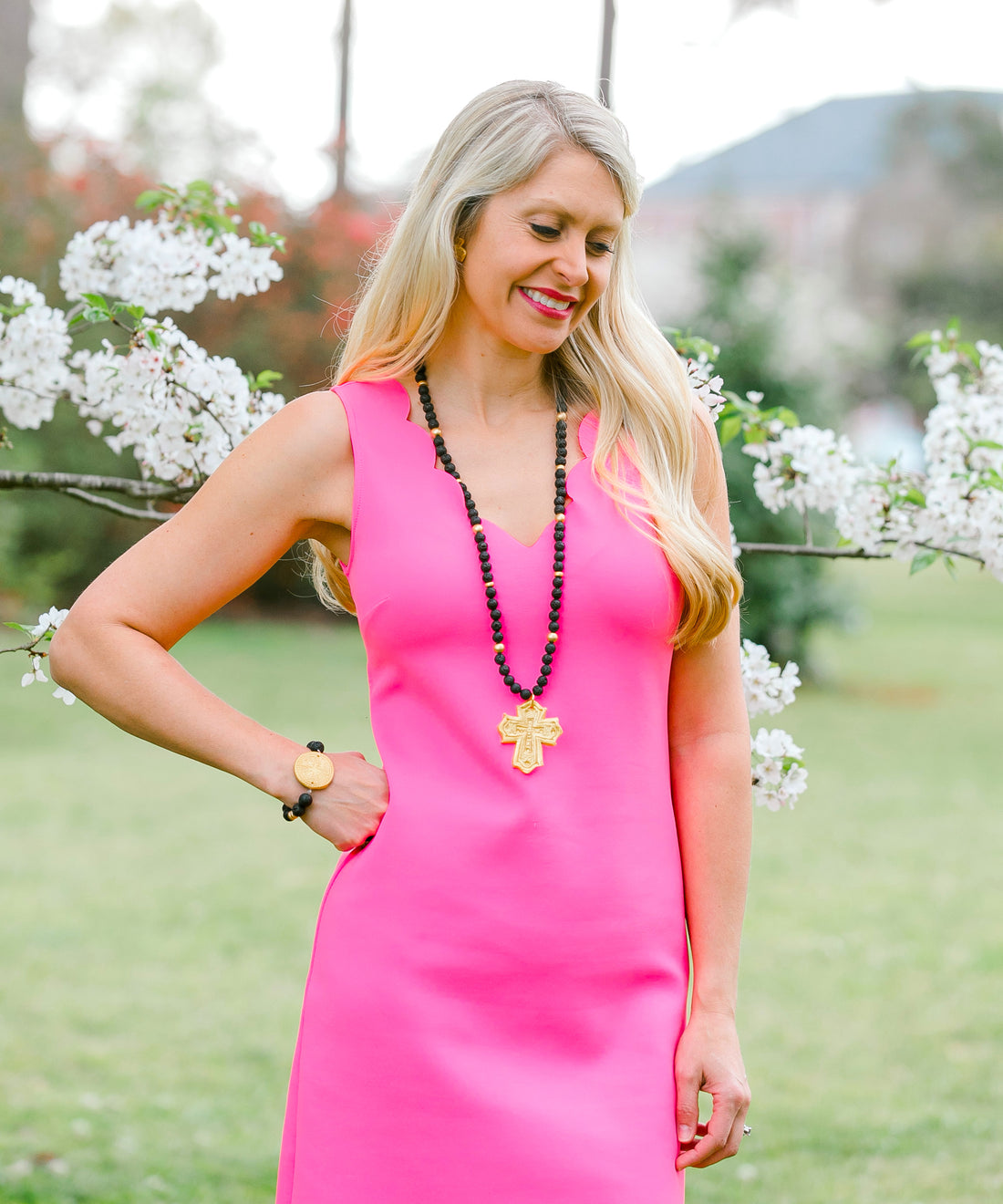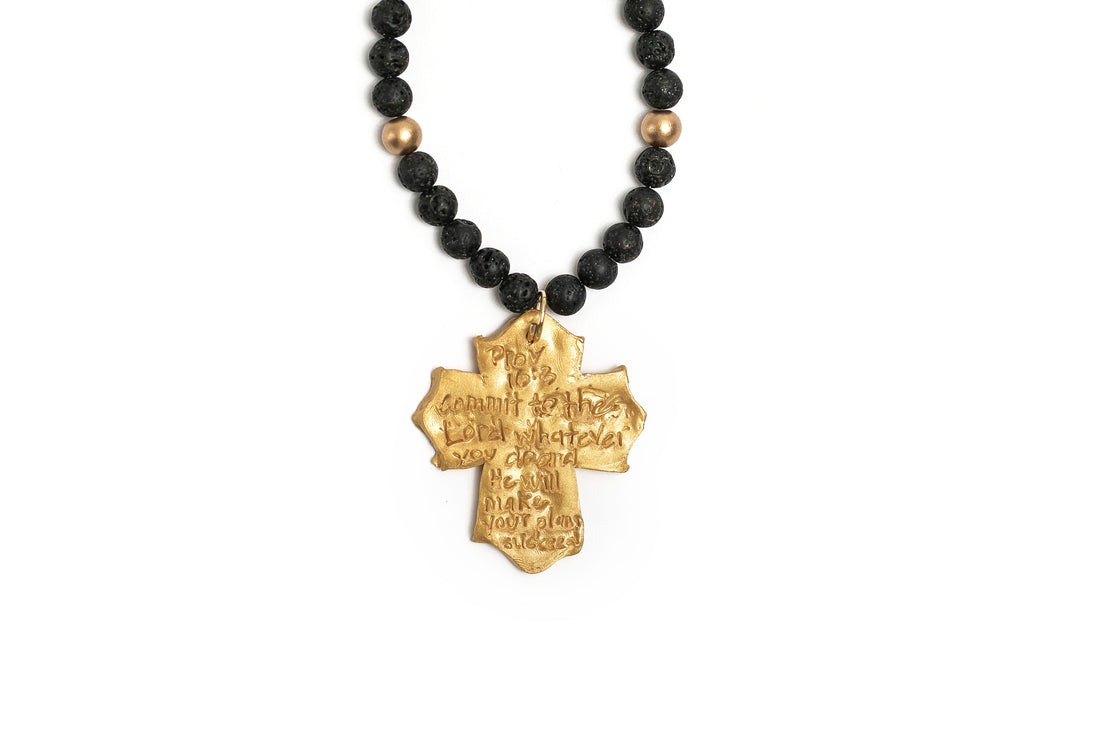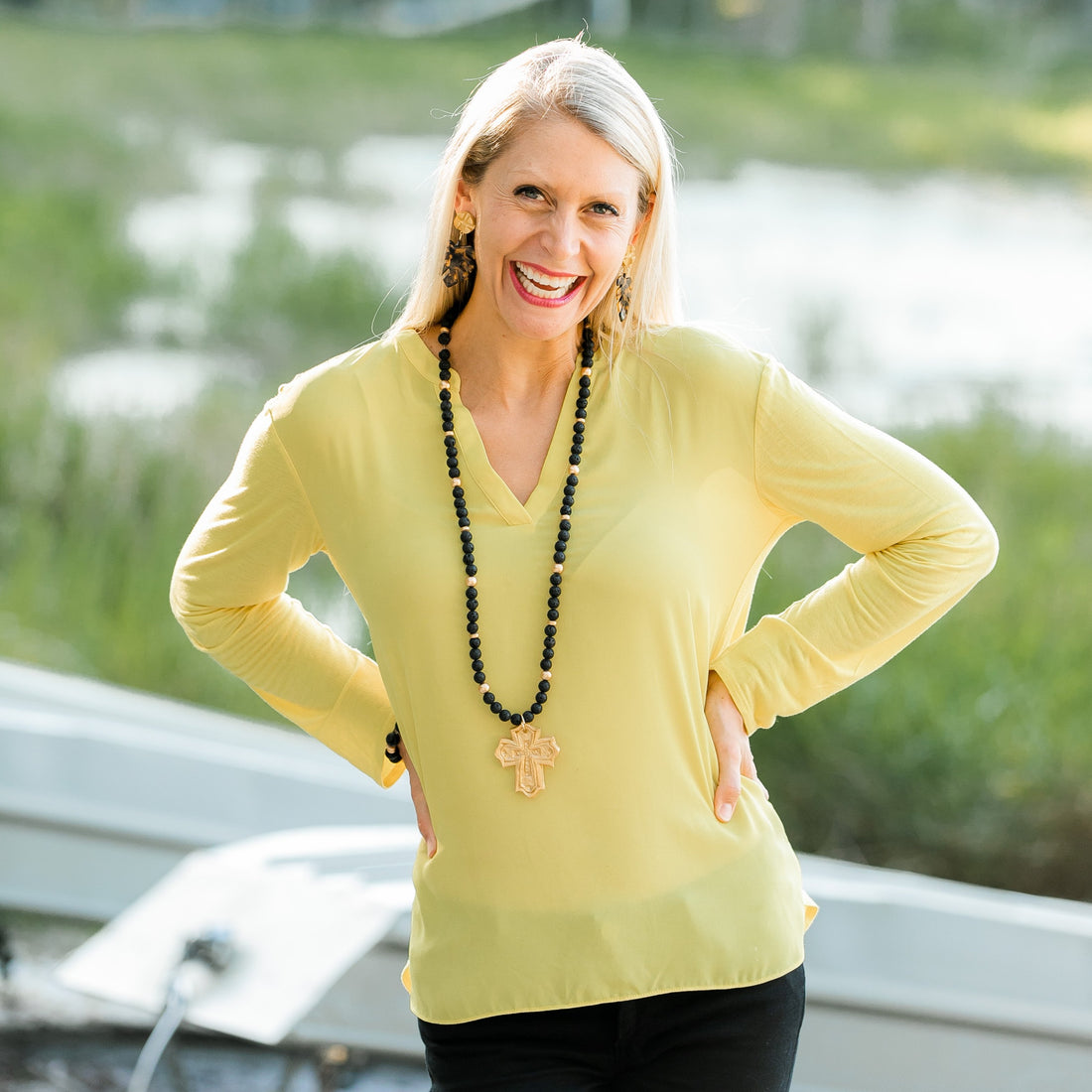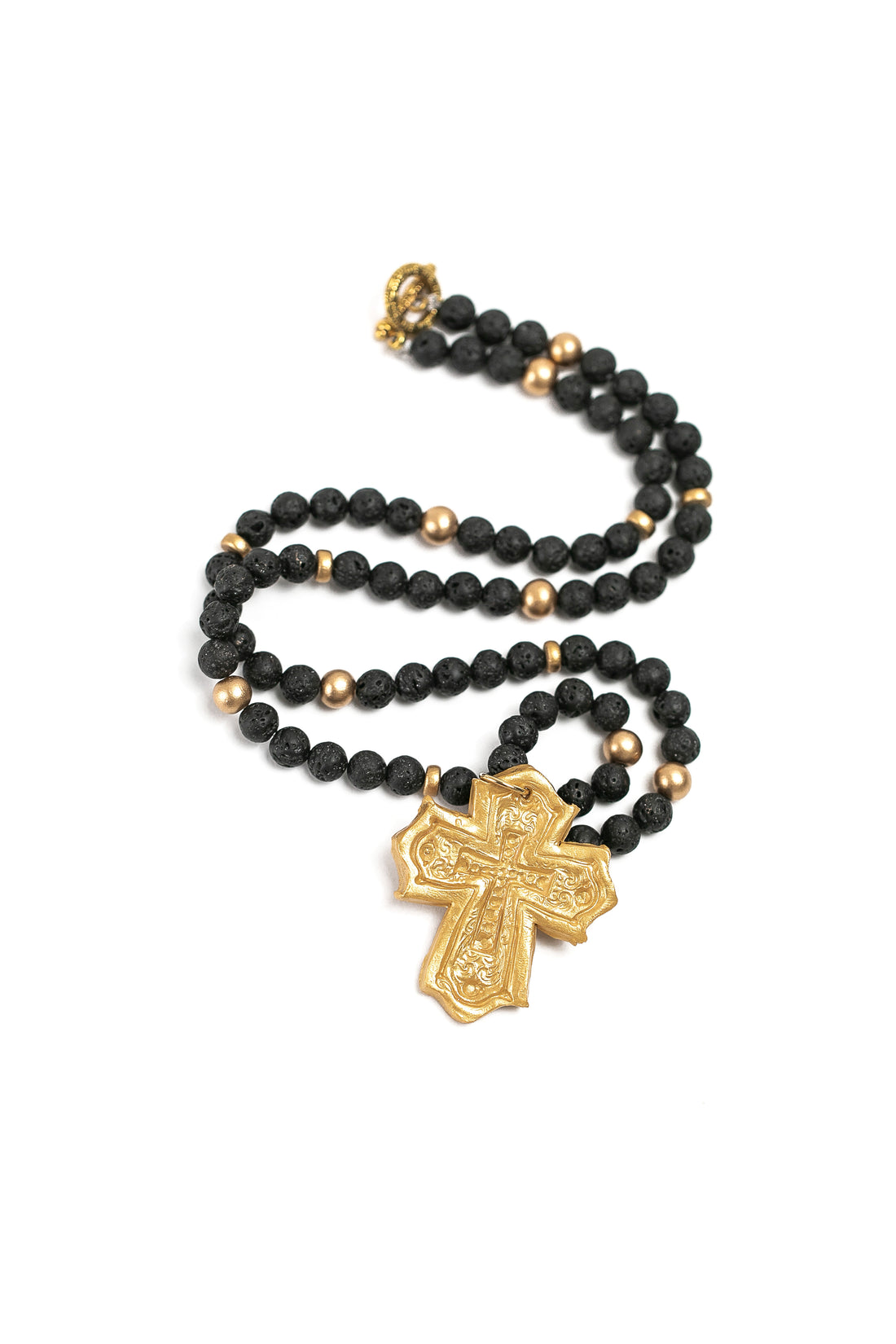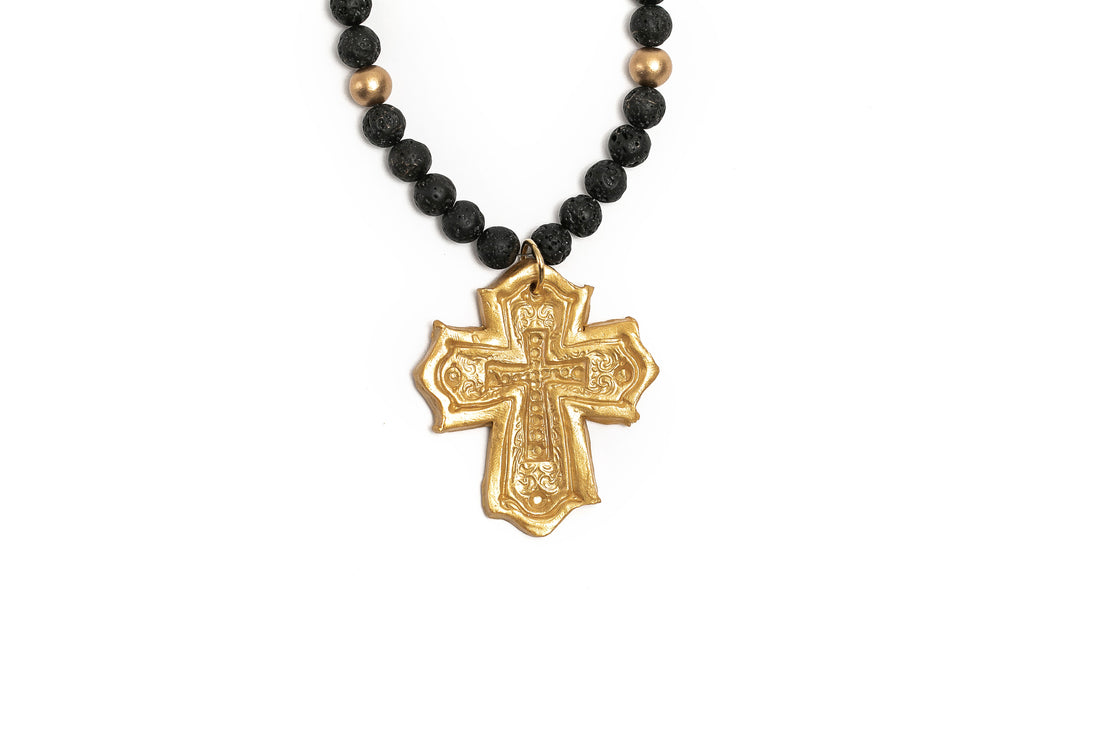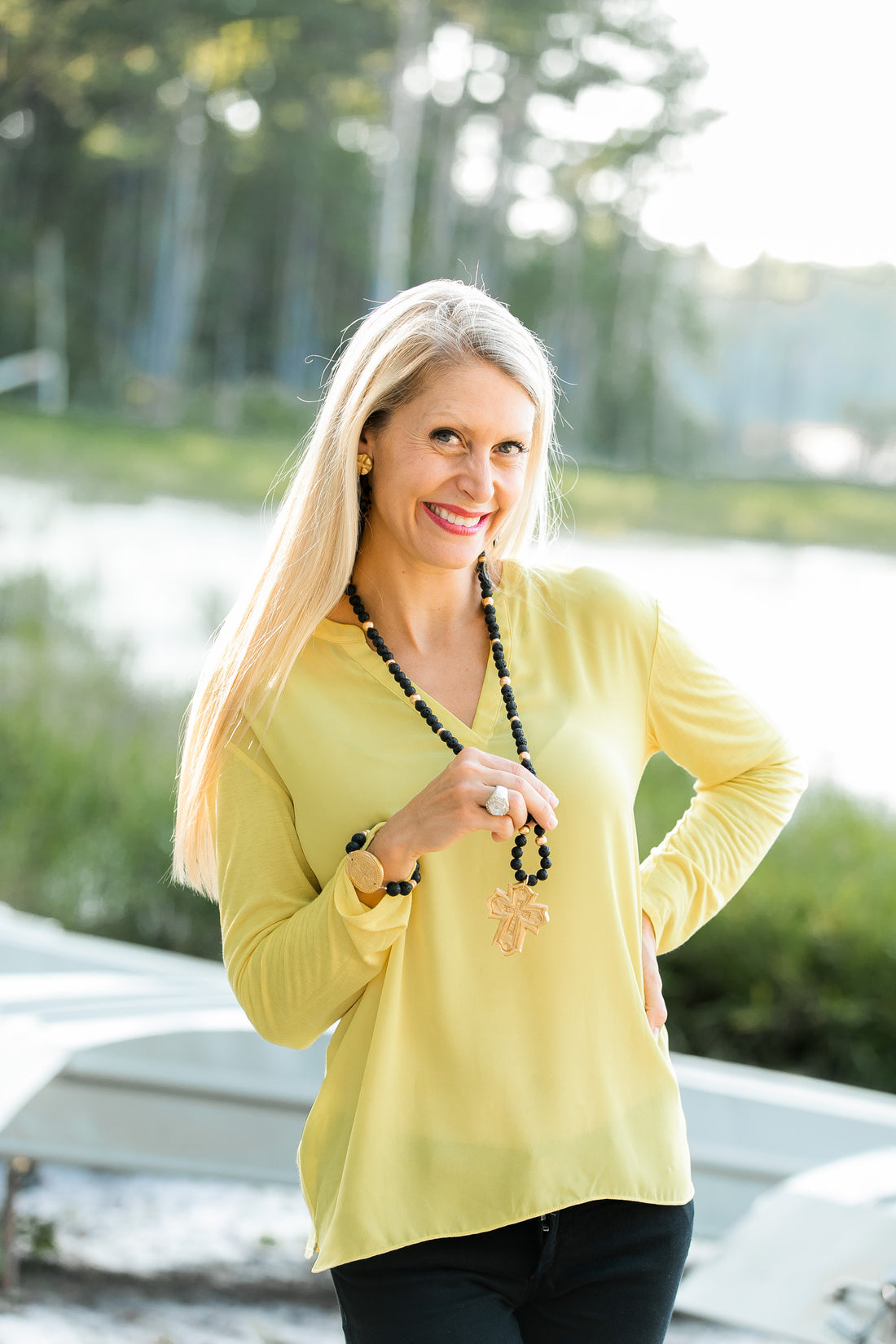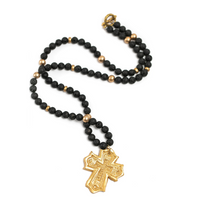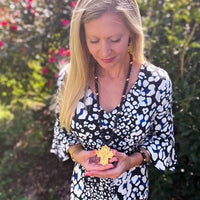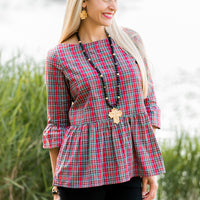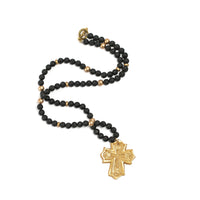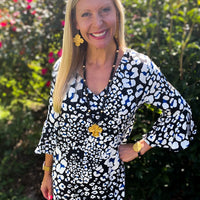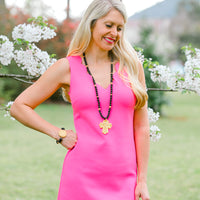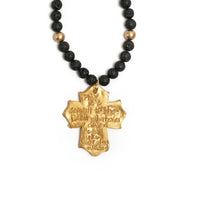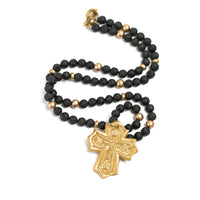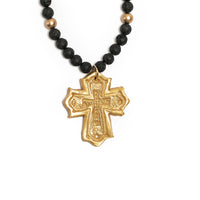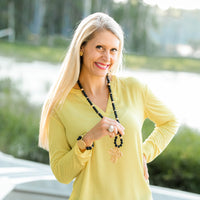 Black Lava with Leah Cross Necklace
34" Black Lava with the Leah Cross Necklace
Black Lava is born out of fiery brimstone that springs from the core of the earth to the surface and cools. This captivating Black Lava with Leah Cross necklace adds a touch of class and mystery to your outfit.
Paired with the all-time favorite Leah cross with its rectangular shape and pretty details, this cool string of porous black lava looks super hot, though it comes from the coldest volcano. A luxury combination of gold and black is just what you need to make a powerful fashion statement with a special spark.
Scripture on back:
Proverbs 16:3 "Commit to the Lord whatever you do and he will make your plans succeed." 
Every handcrafted piece from Hidden Truth Jewelry features 100% authentic semiprecious stones. Medallions are fashioned, inscribed, and hand-sculpted from durable clay for a lightweight feel and easy all-day wear.
All of our products are made with semiprecious stones and handmade in South Carolina!
Thank you for supporting our small business!