Blue Sodalite with Leah Cross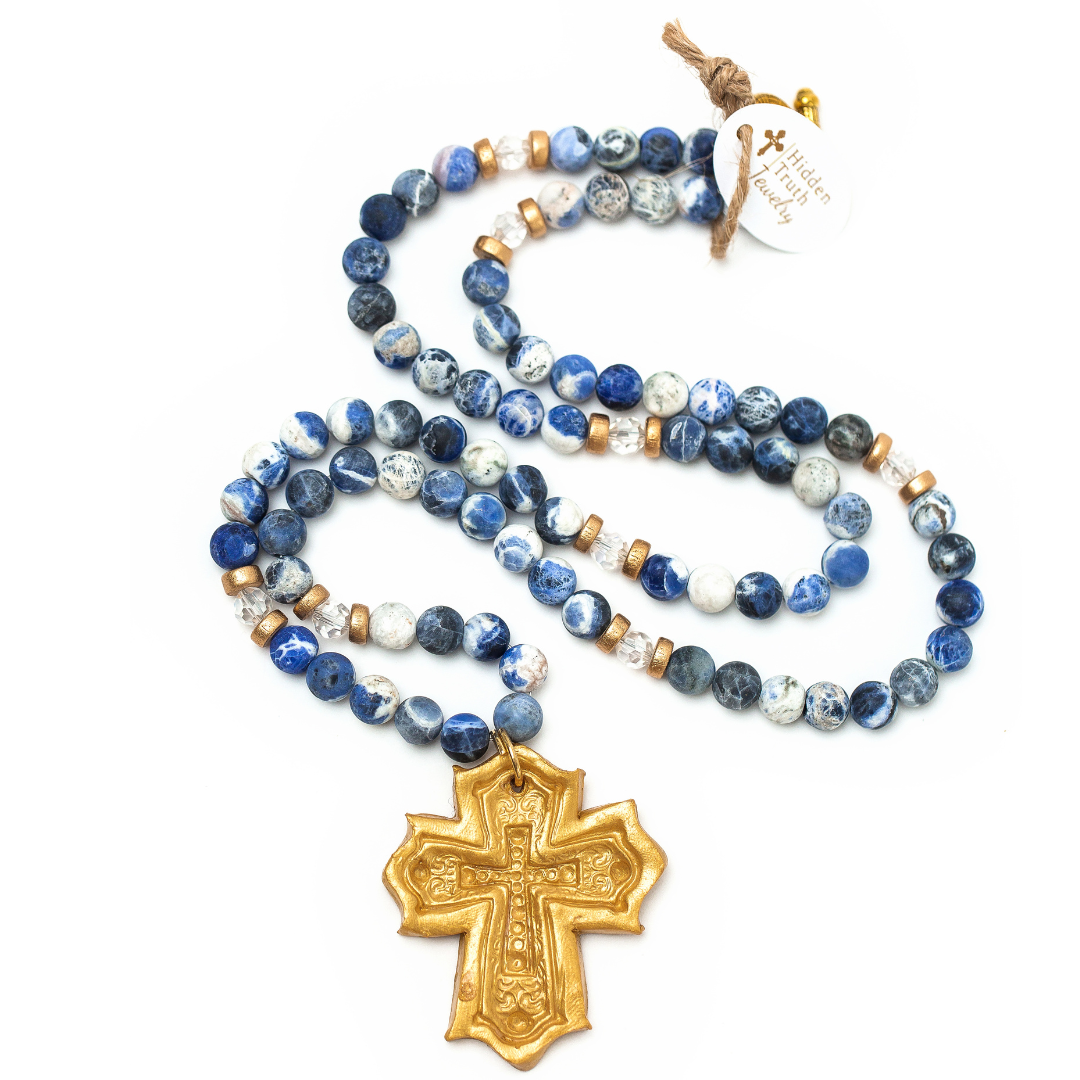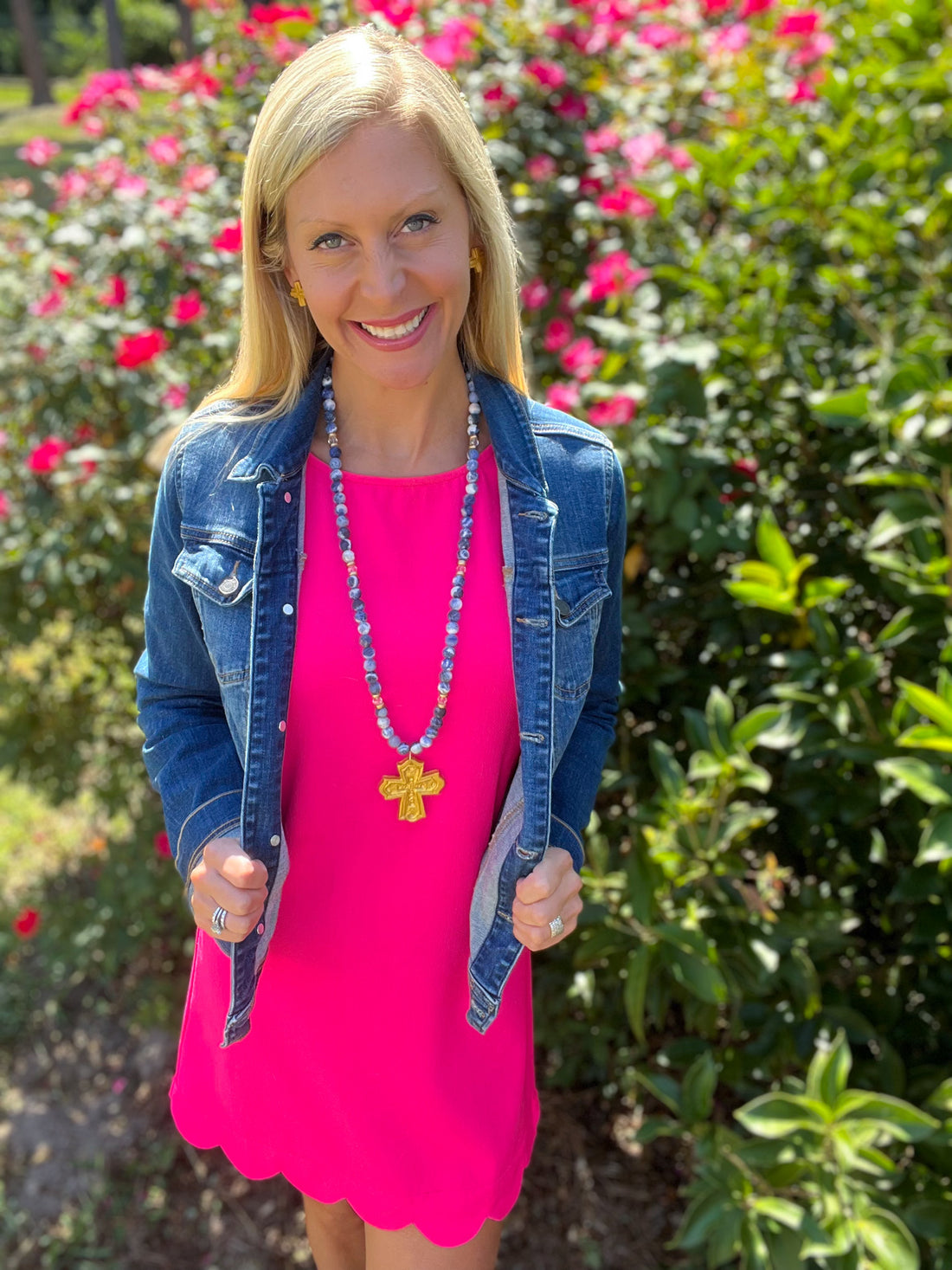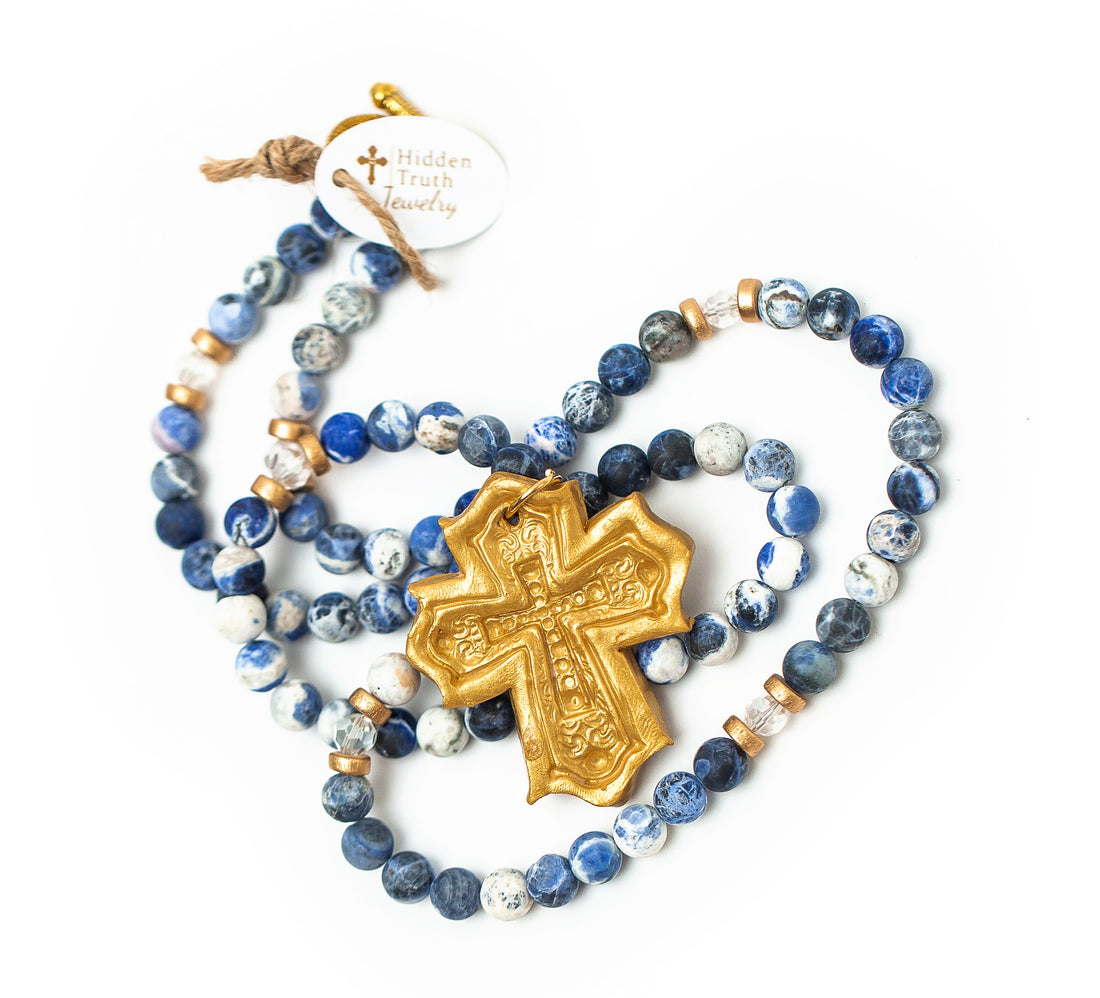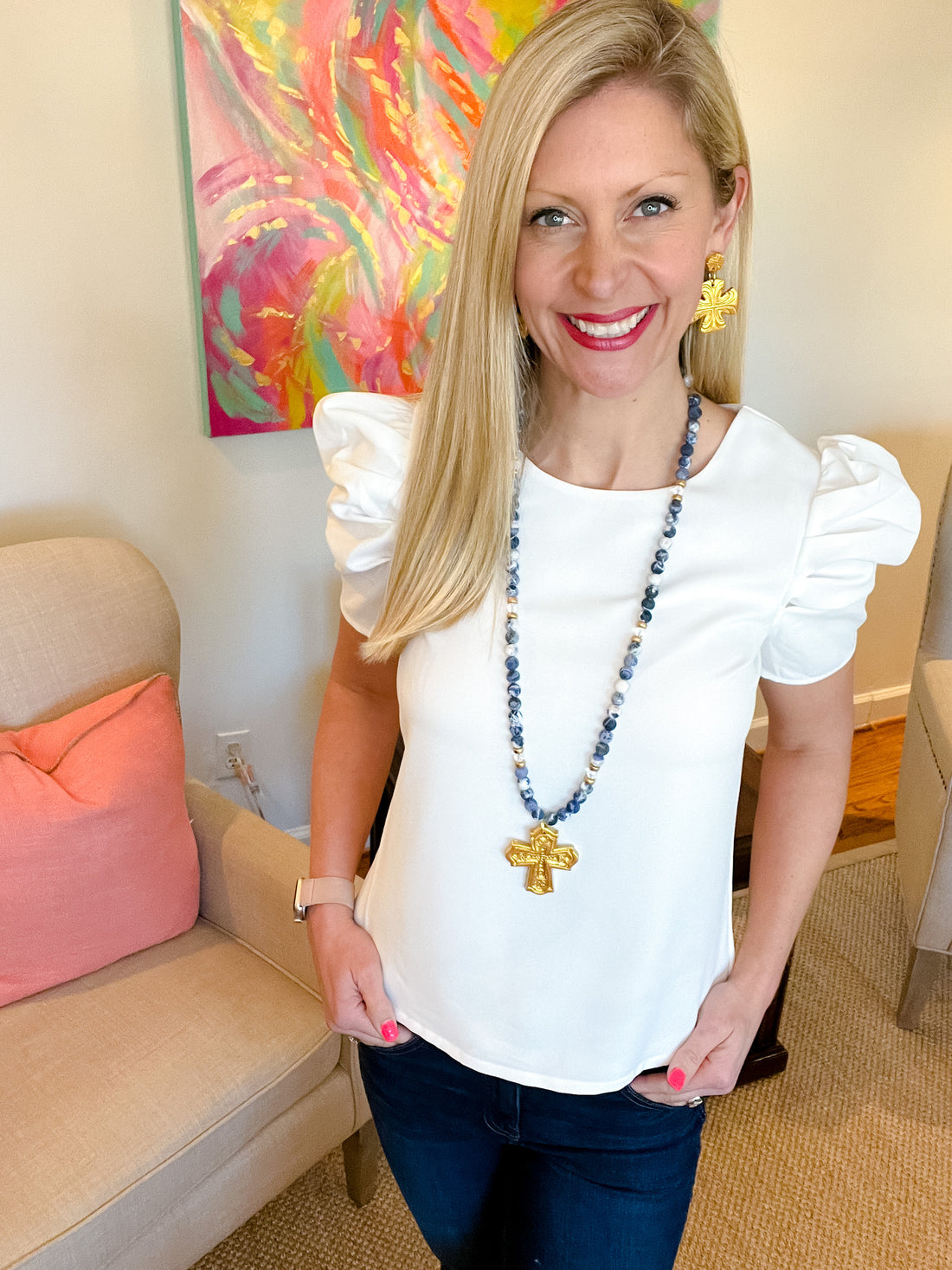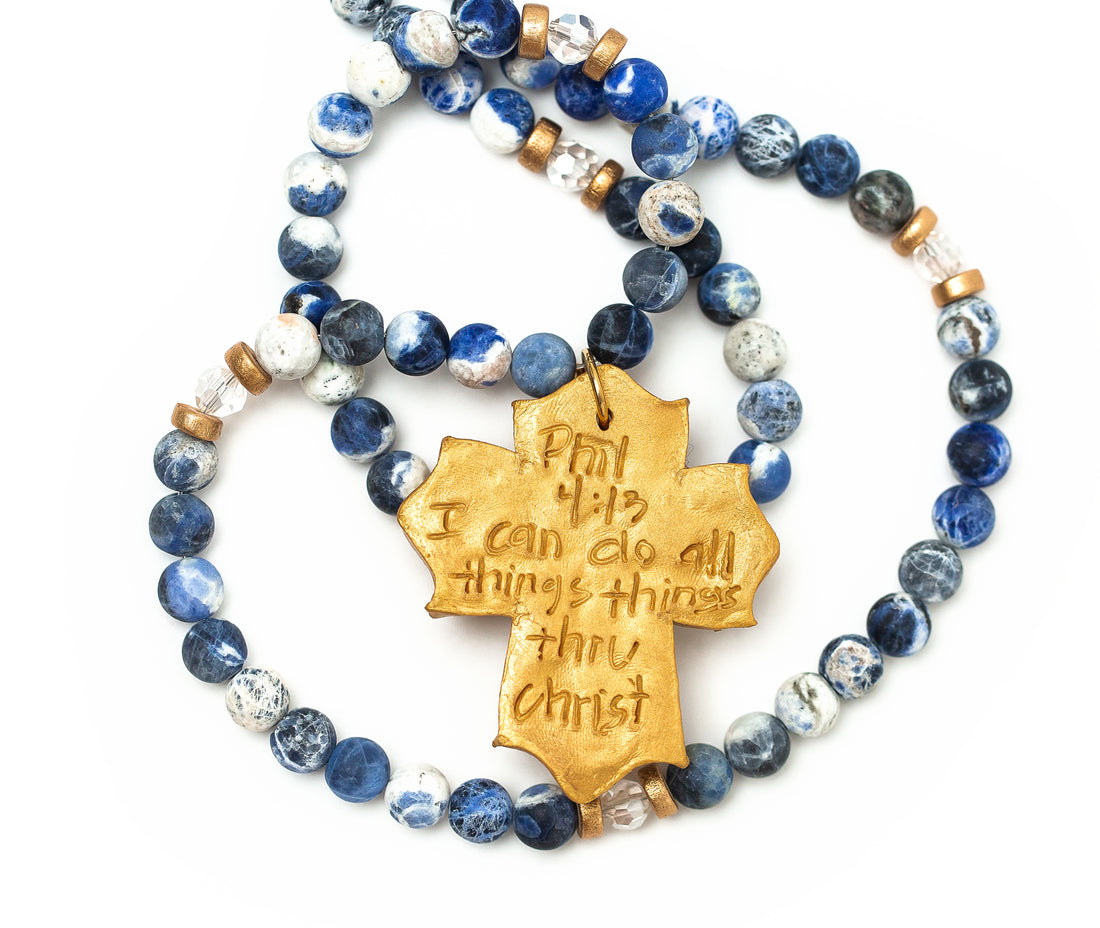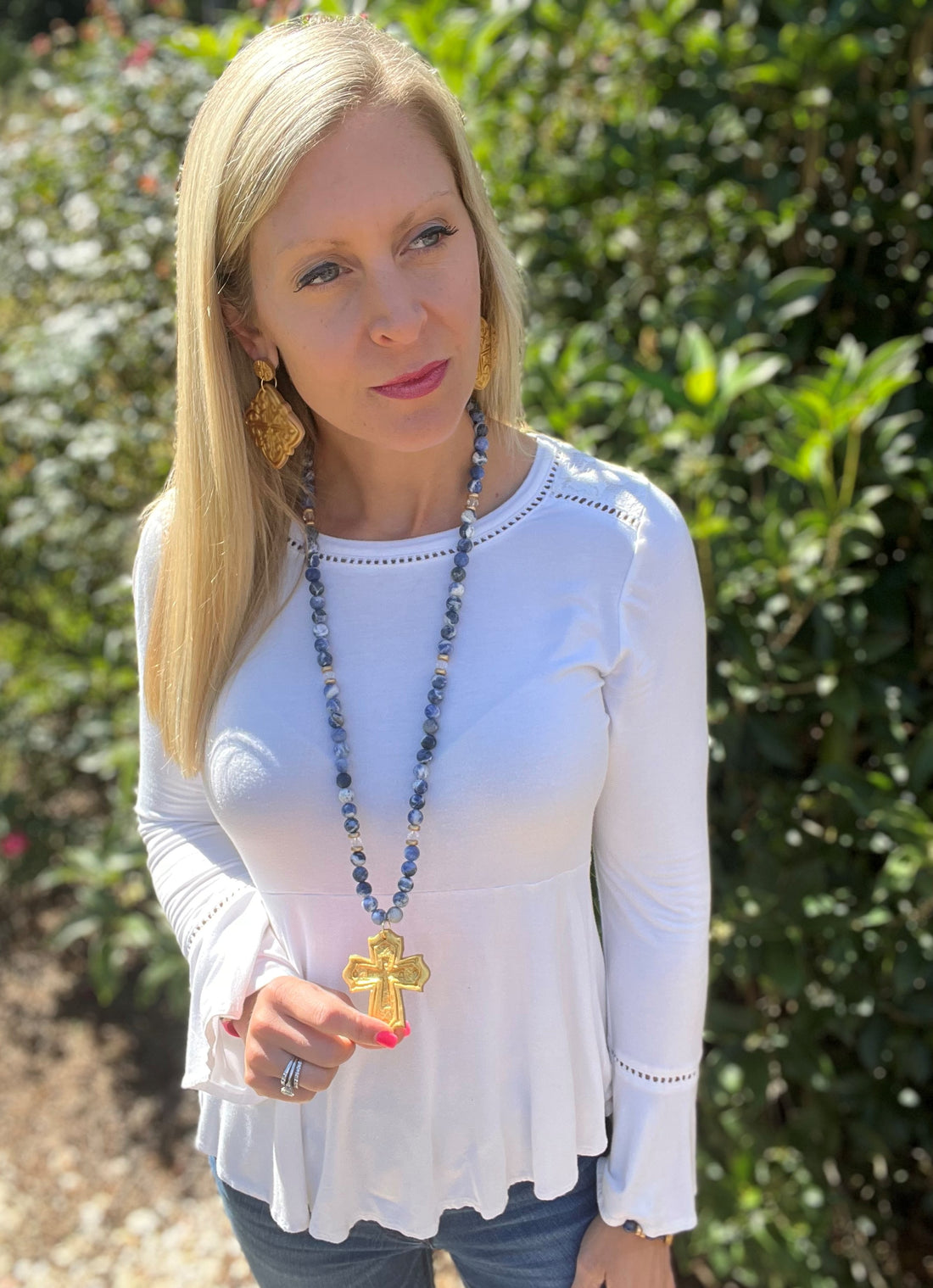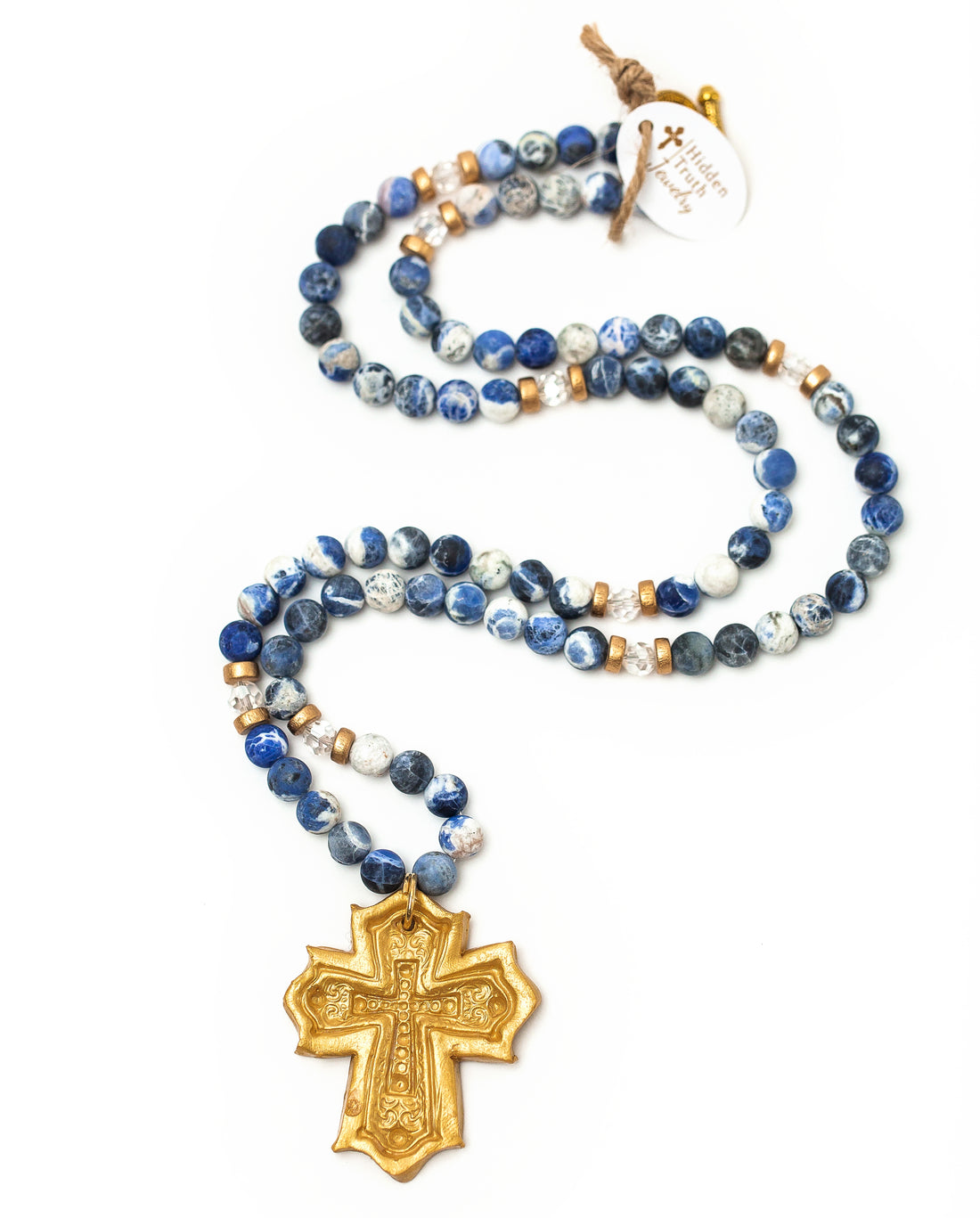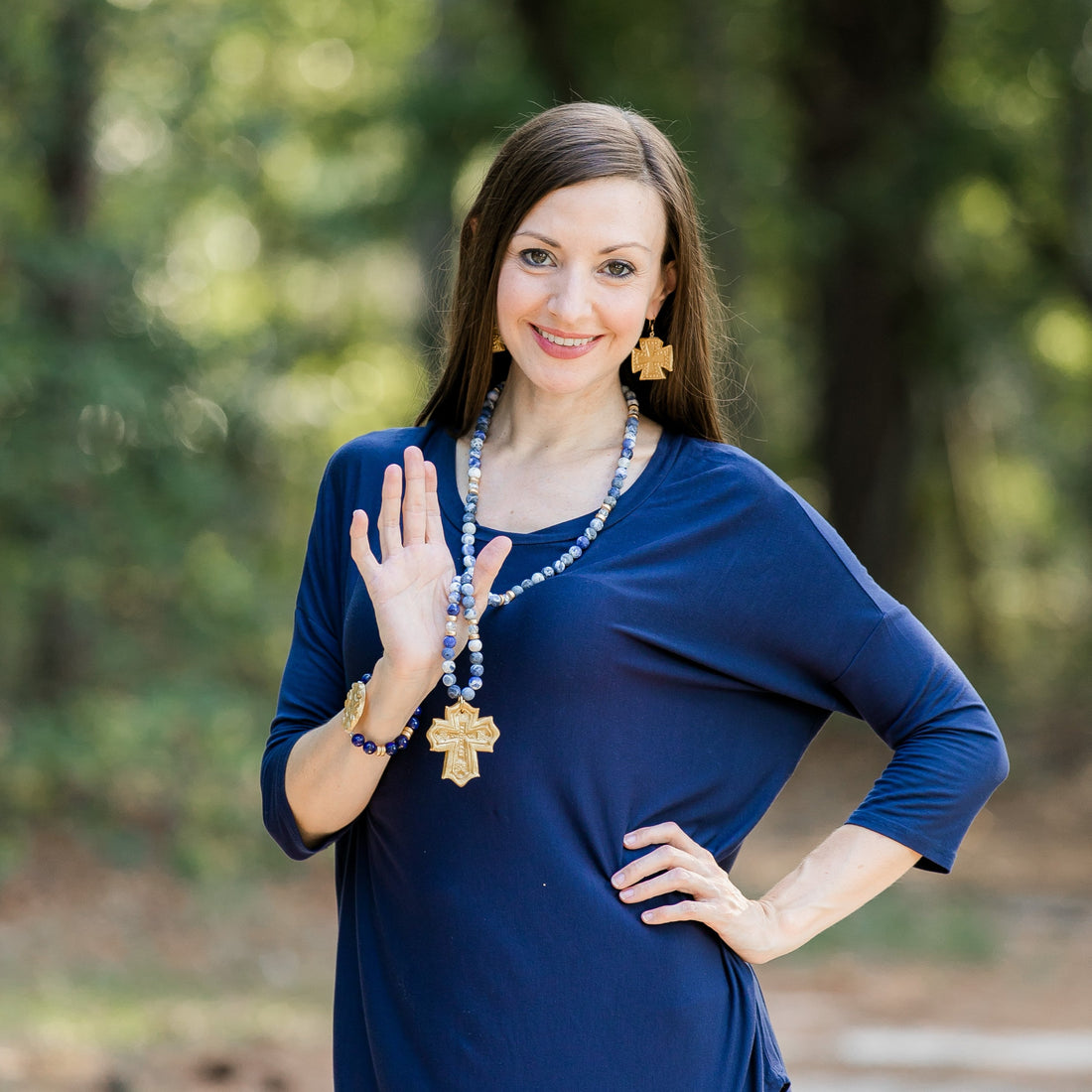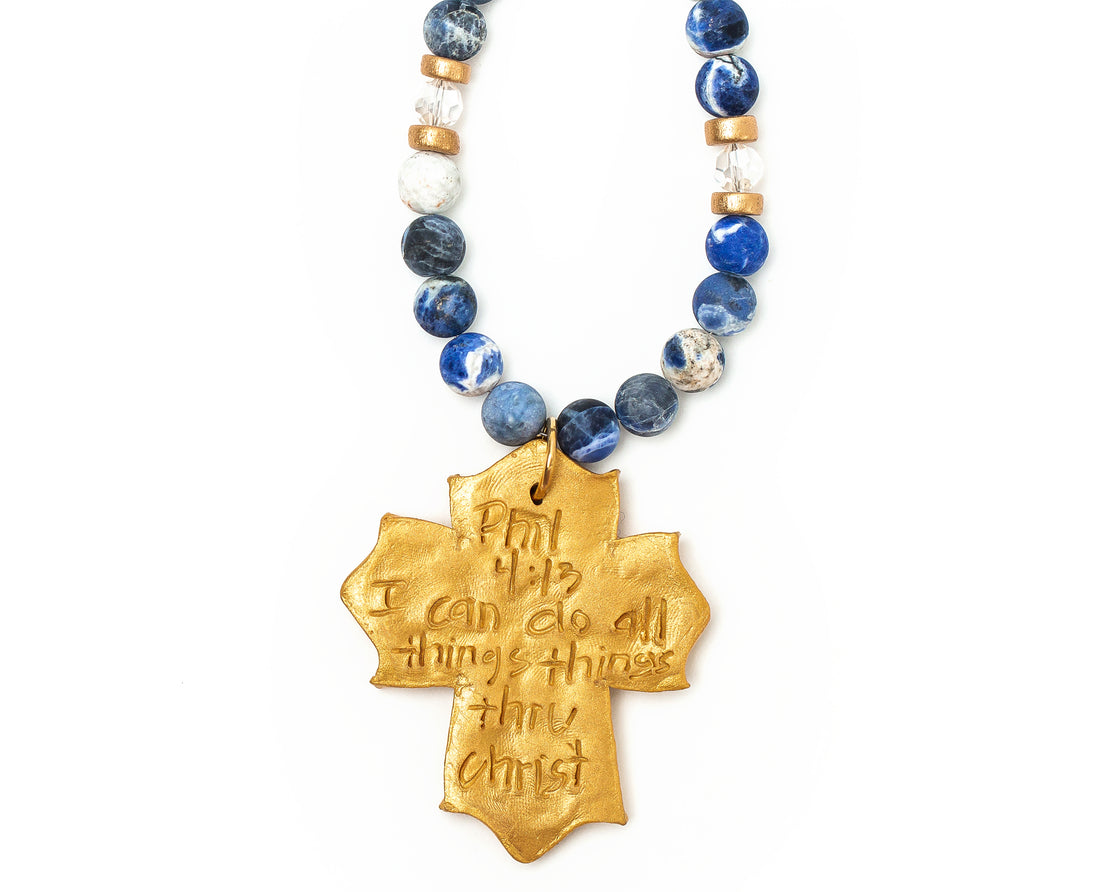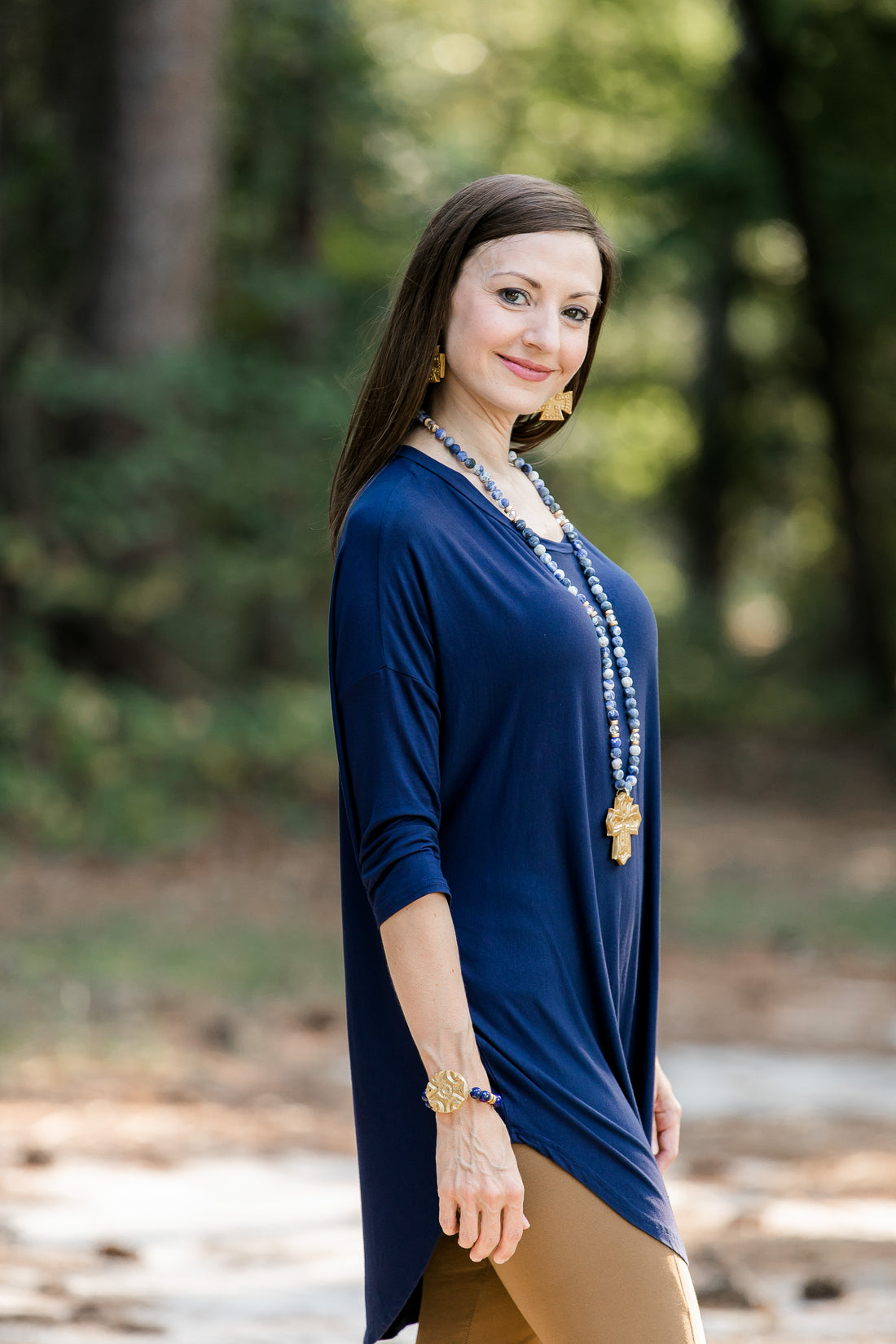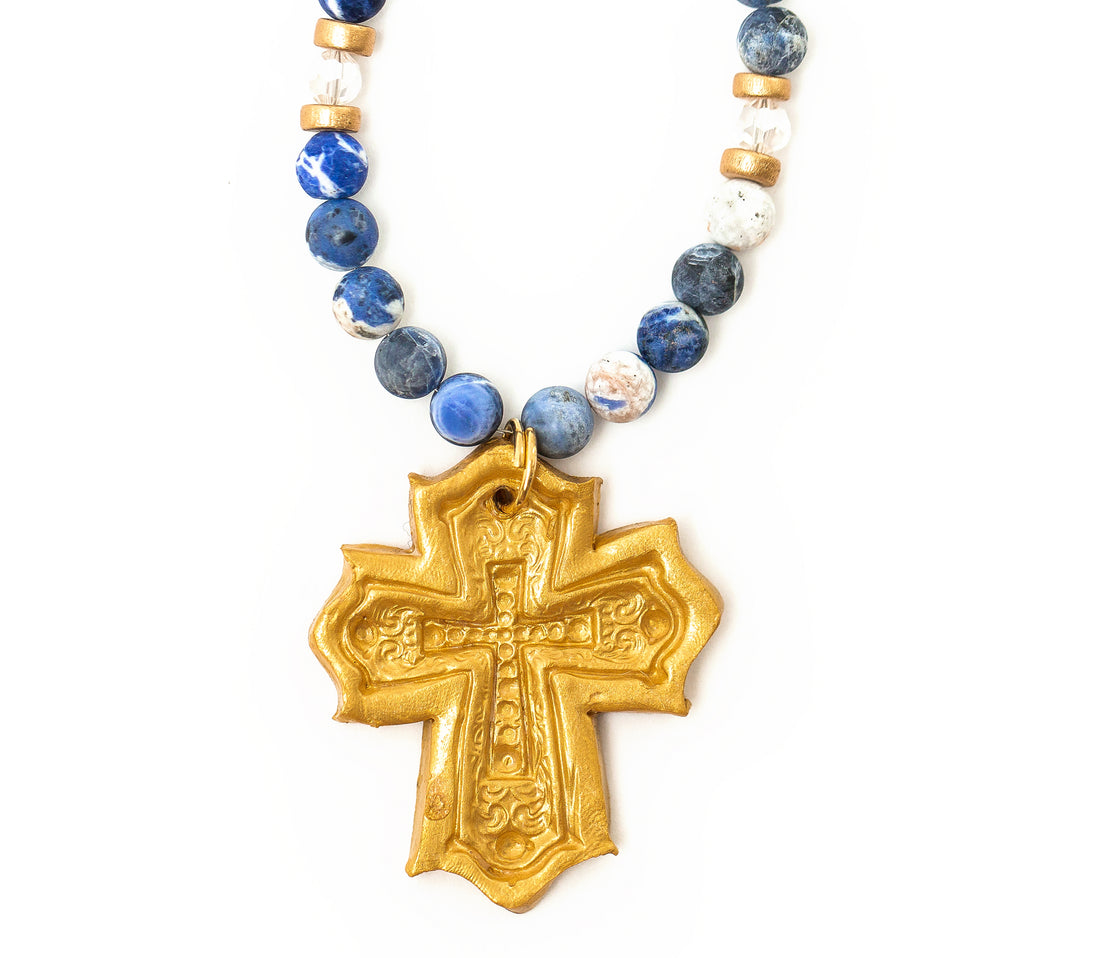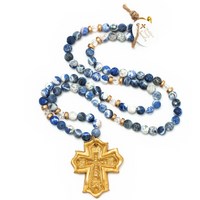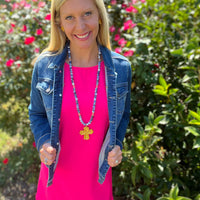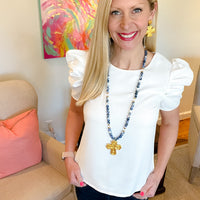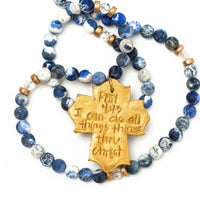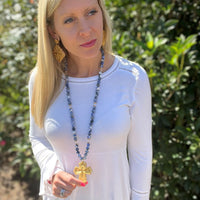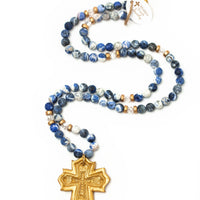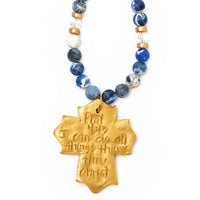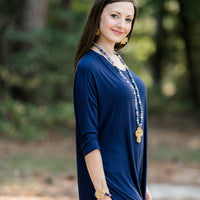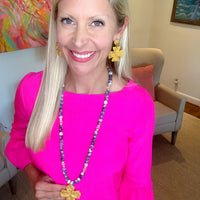 Blue Sodalite with Leah Cross
34" Blue Sodalite with Leah Cross Necklace

Scripture on the back:
Philippians 4:13, "I can do all things thru Christ."
Love unique jewelry? The beautiful Blue Sodalite with Leah Cross stands out with its unique hues and rich deep blues. It instantly classes up any outfit.
Every handcrafted piece from Hidden Truth Jewelry features 100% authentic semiprecious stones. Medallions are fashioned, inscribed, and hand-sculpted from durable clay for a lightweight feel and easy all-day wear.
All of our products are made with semiprecious stones and handmade in South Carolina!
Thank you for supporting our small business!