Garnet and Black with the Gamecock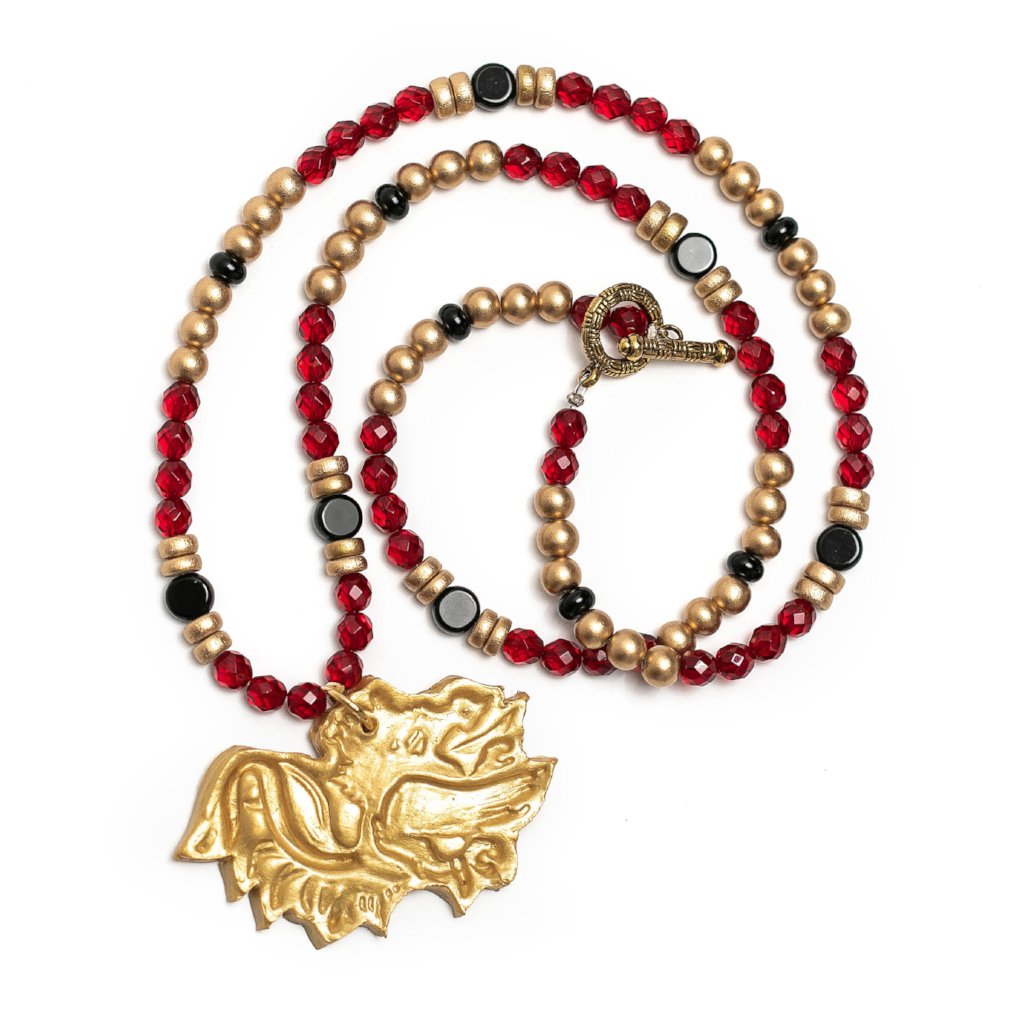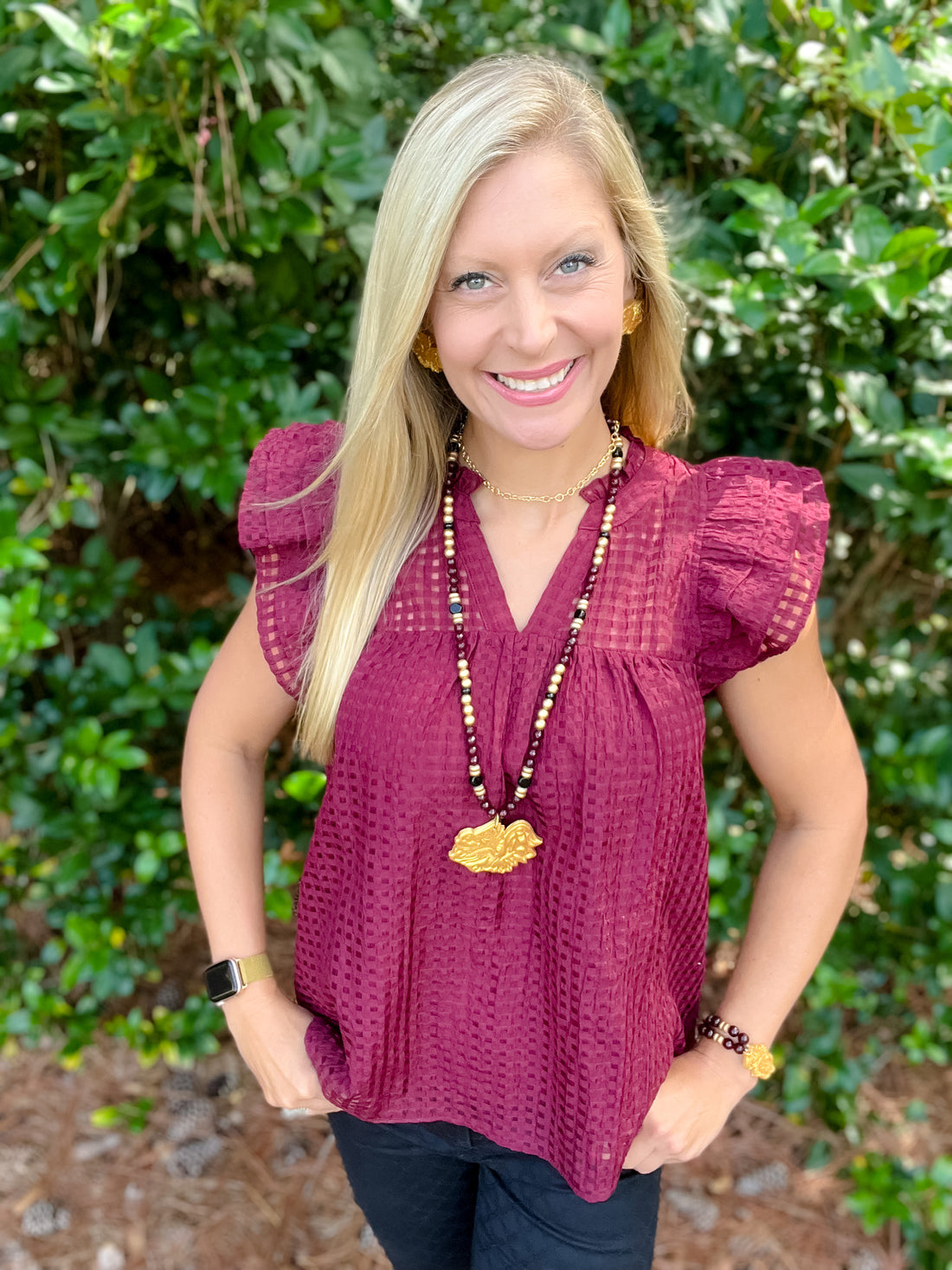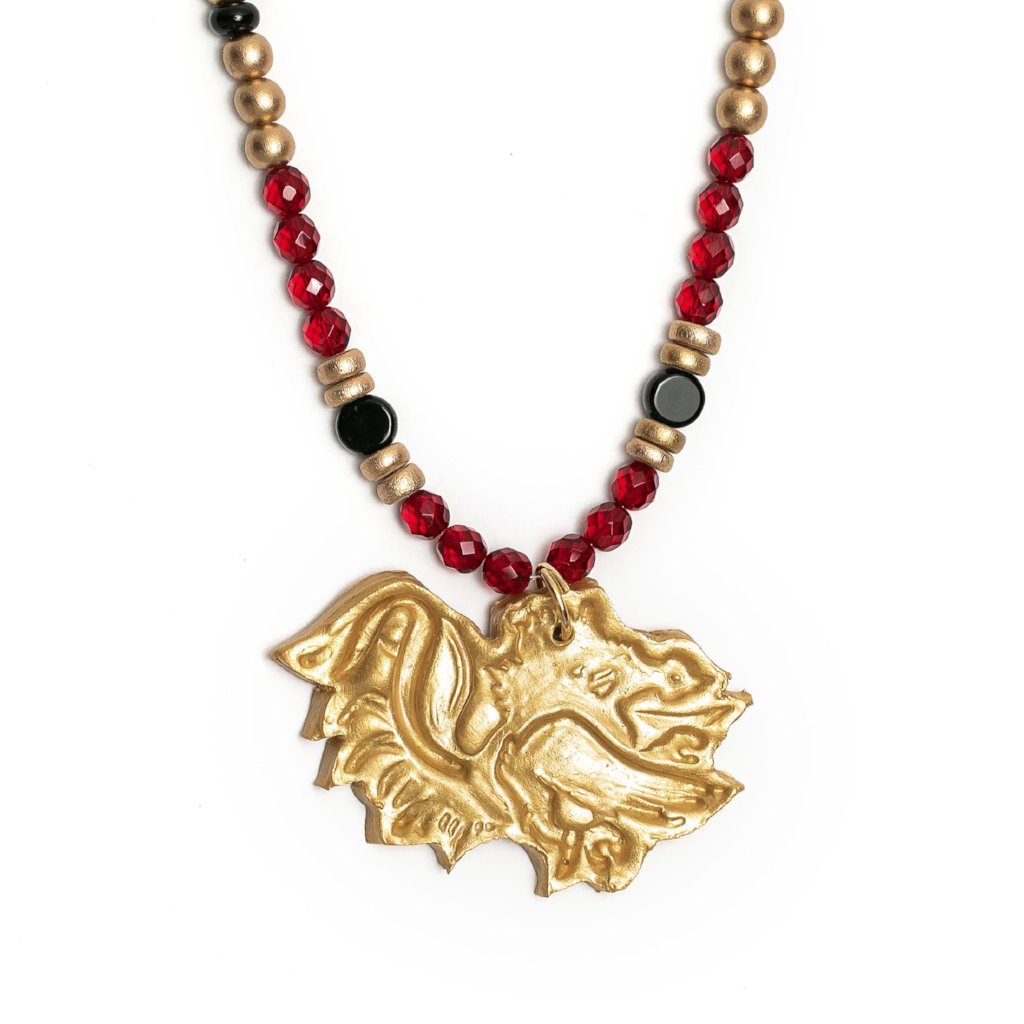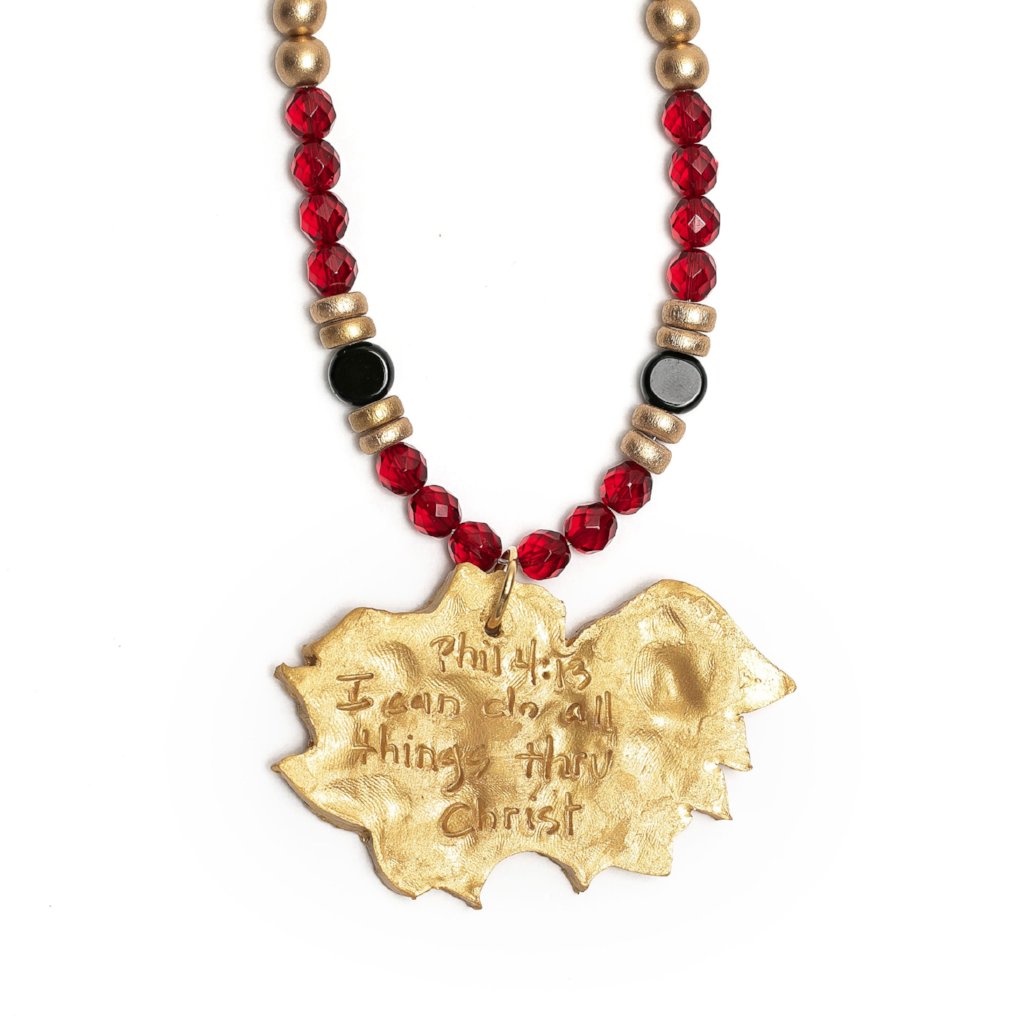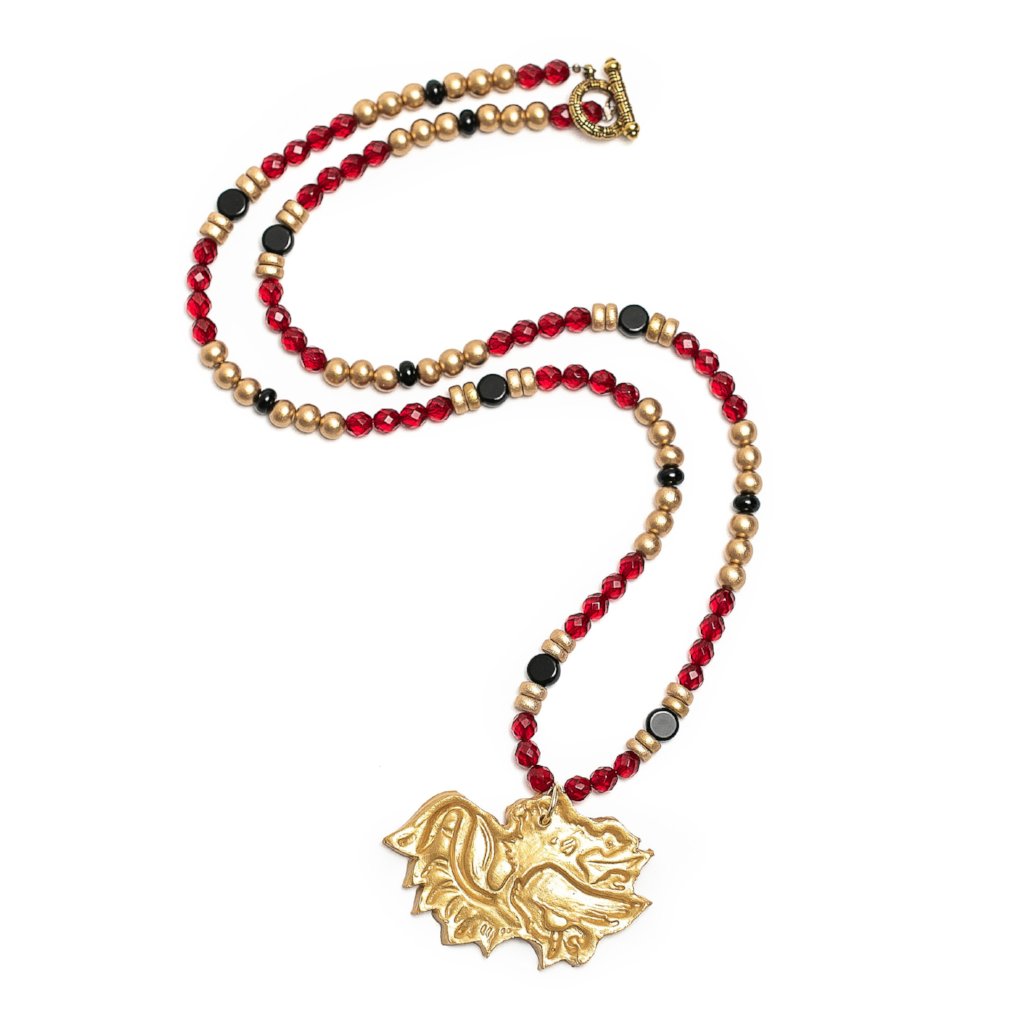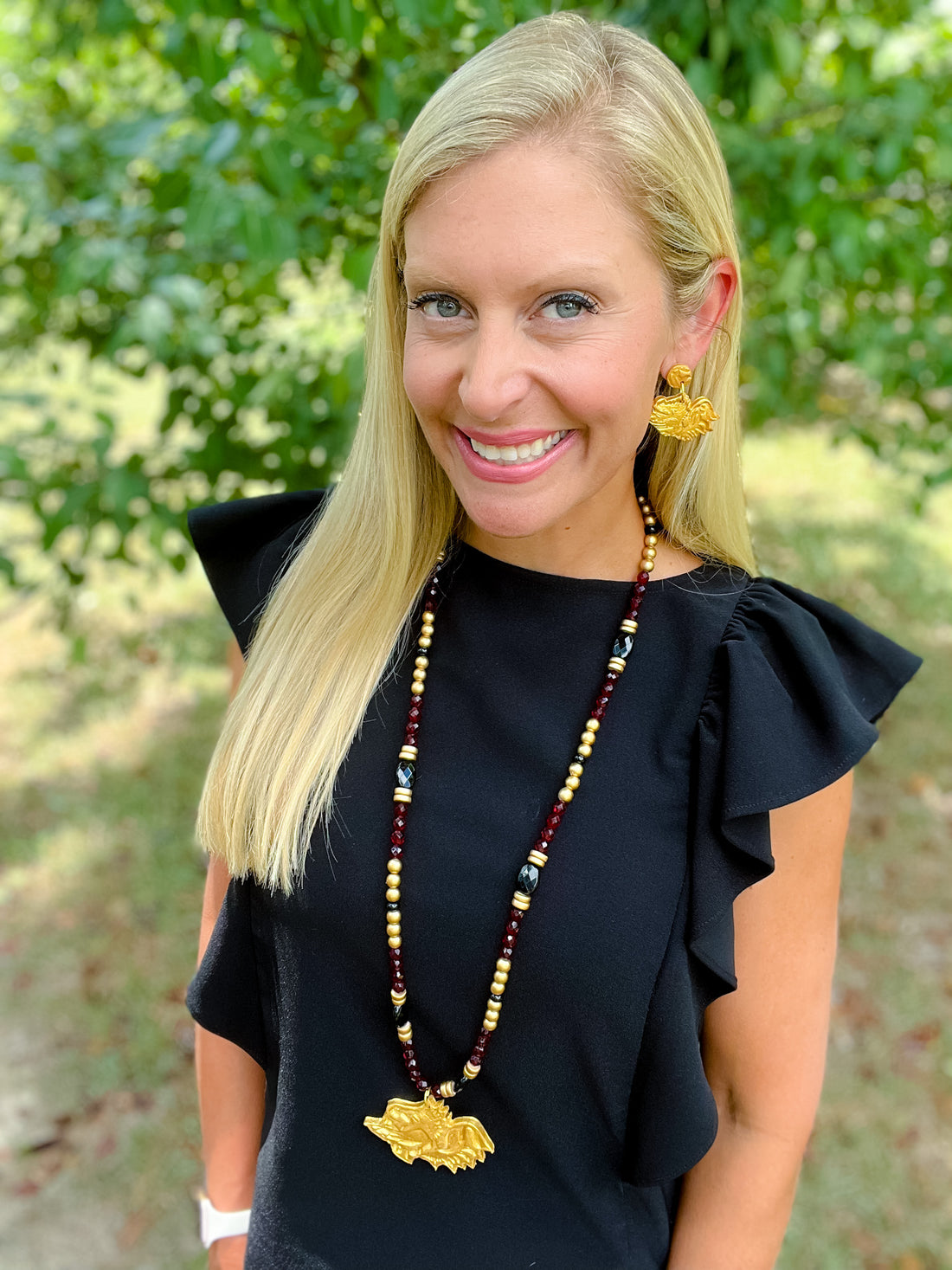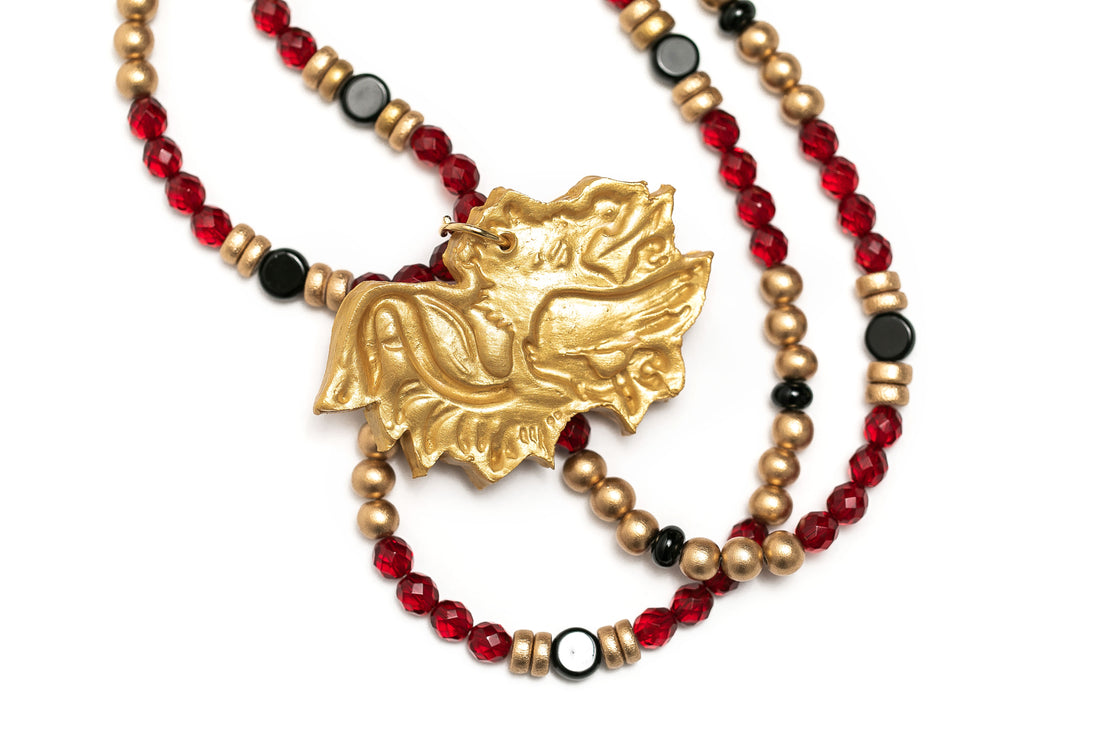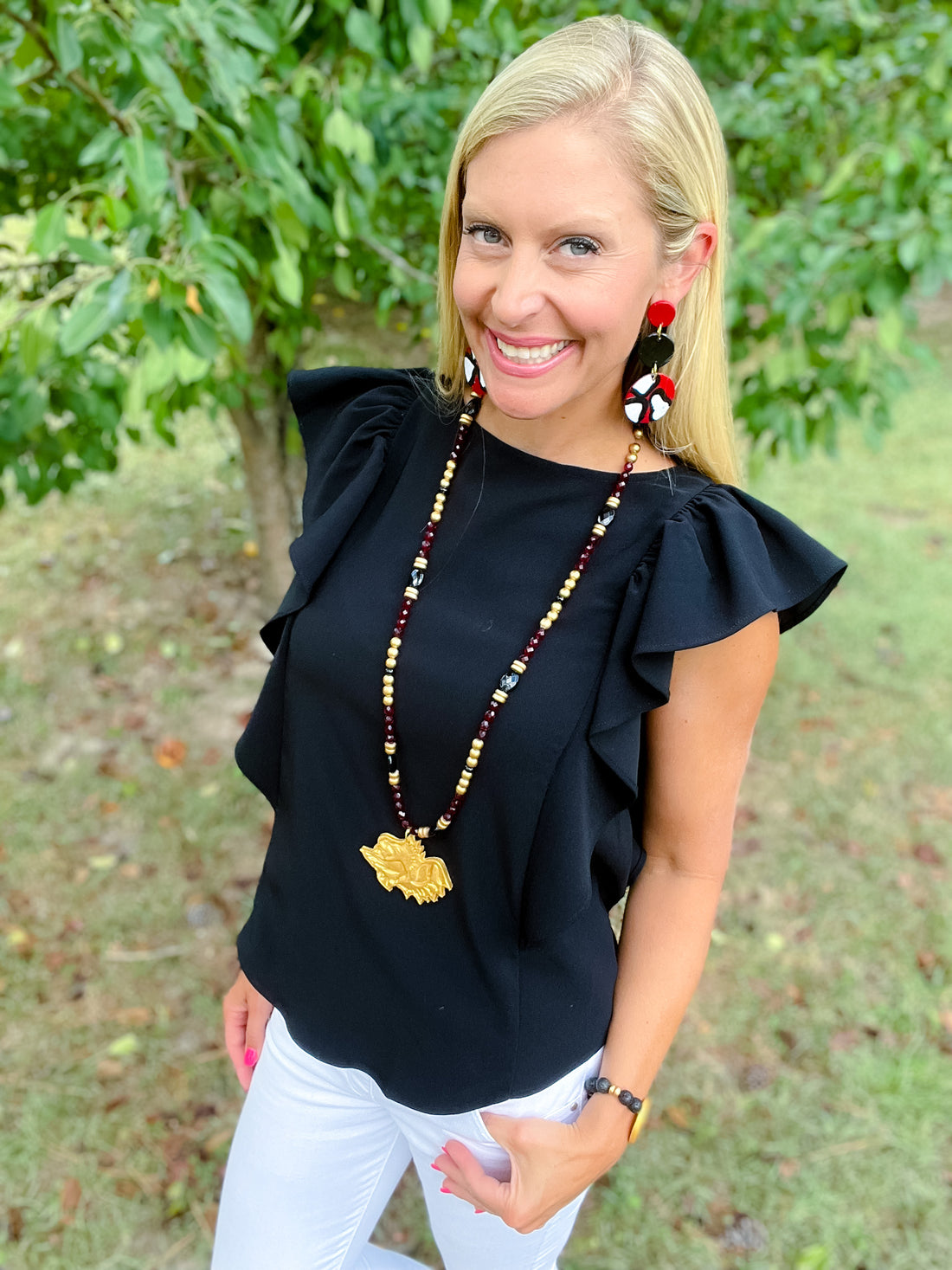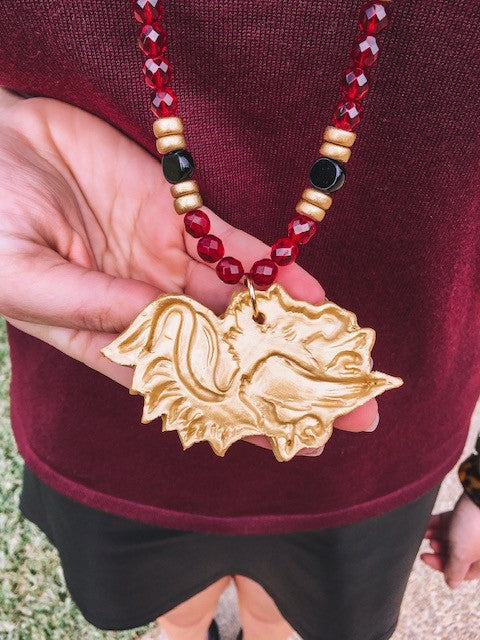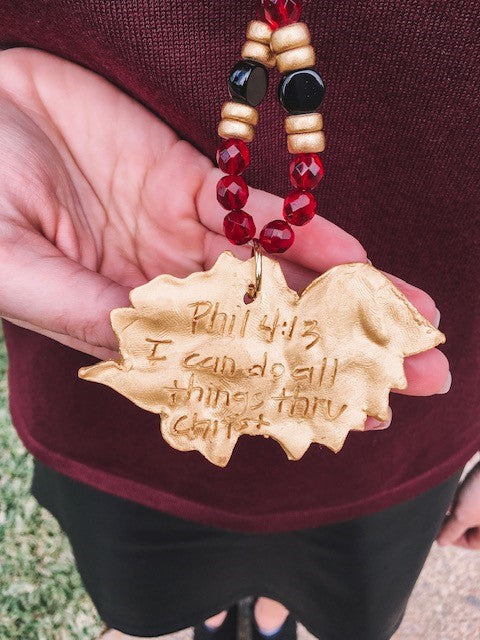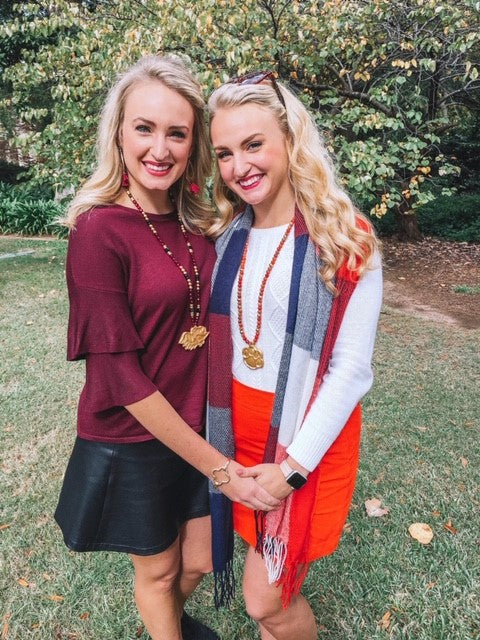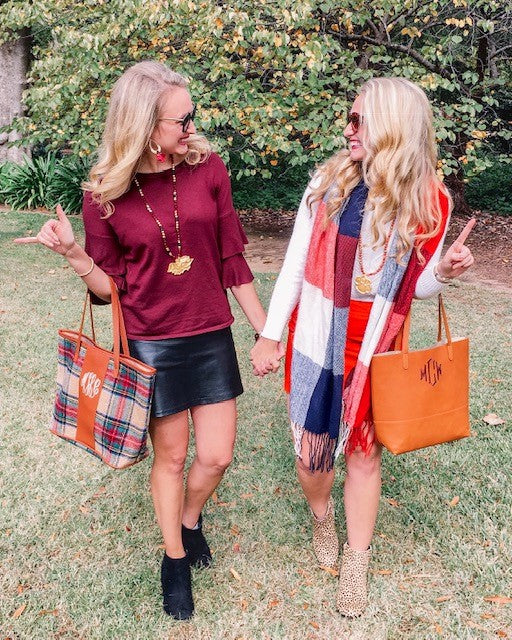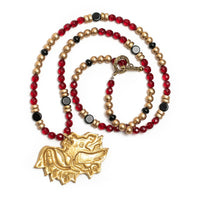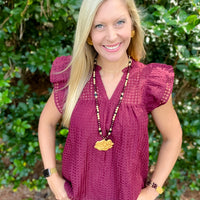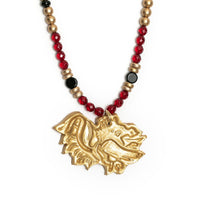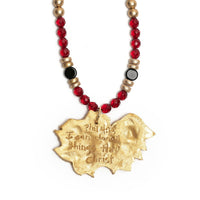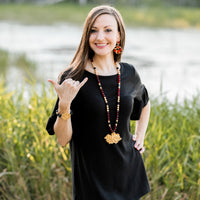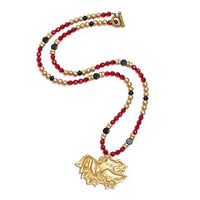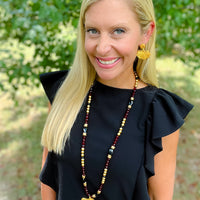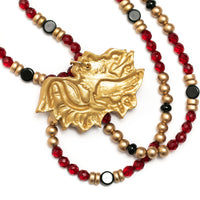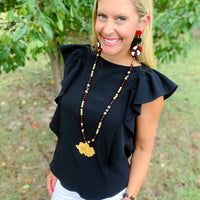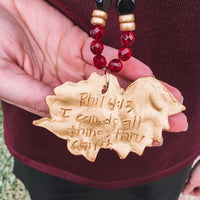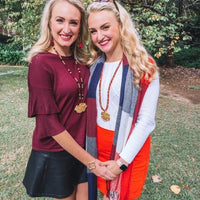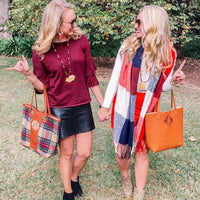 Garnet and Black with the Gamecock
34" Garnet and Black with Gamecock Necklace
Scripture on back:
Philippians 4:13, "I can do all things thru Christ."
Want to celebrate your alma mater with class and style? The  Garnet Jade stone with the South Carolina Gamecock pendant is the necklace for you! This piece features a luxurious combination of black onyx, gold, and deep maroon - the color of royalty.
Born out of heat and pressure in the heart of the earth, Garnet is prized for its rich color.  This stunning combination will look regal and opulent on you during nights out at the game or with loved ones. You can wear this to spice up your favorite neutrals. This proud necklace also makes a great gift for a Gamecock fan in your life.
Every handcrafted piece from Hidden Truth Jewelry features 100% authentic semiprecious stones. Medallions are fashioned, inscribed, and hand-sculpted from durable clay for a lightweight feel and easy all-day wear.
All of our products are made with semiprecious stones and handmade in South Carolina!
Thank you for supporting our small business!