Pearls with the Elizabeth Cross Necklace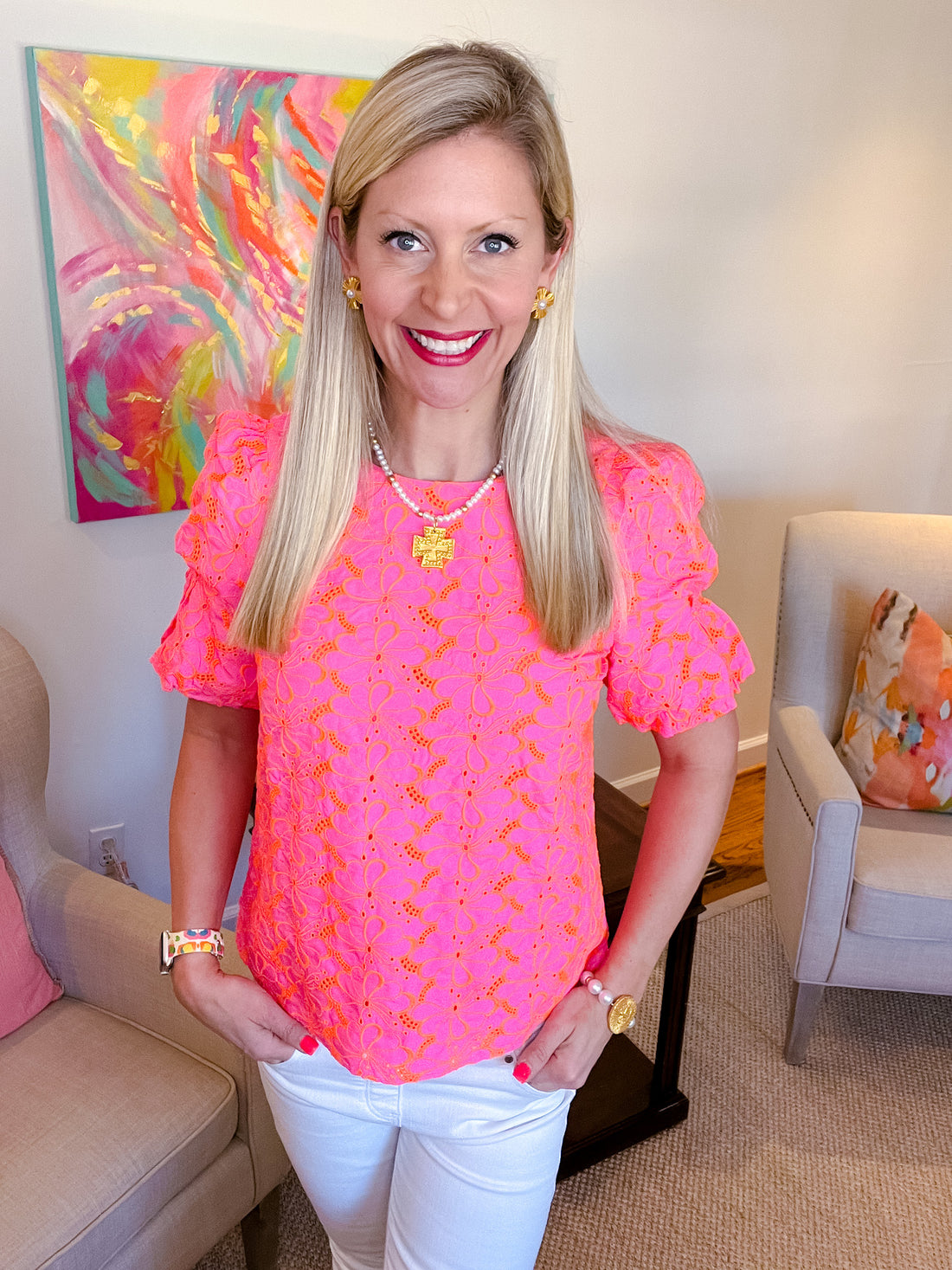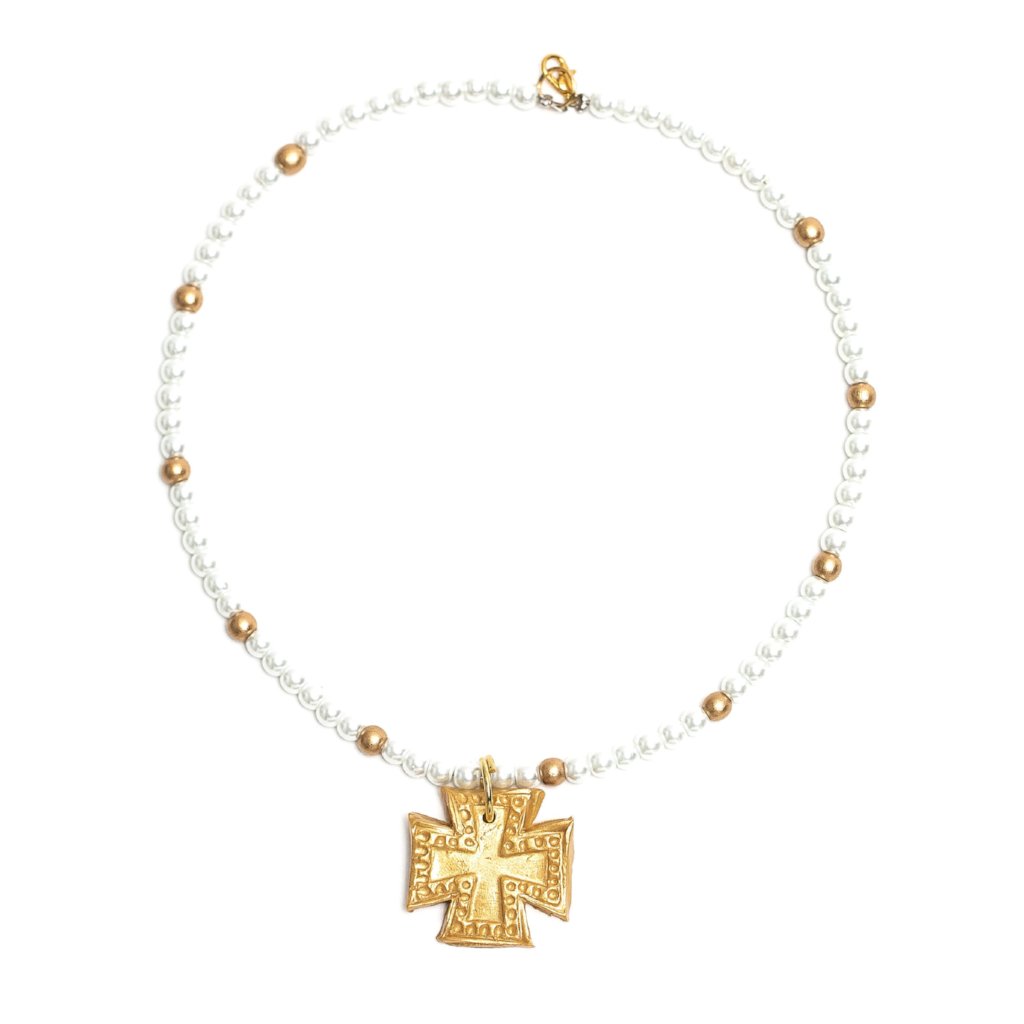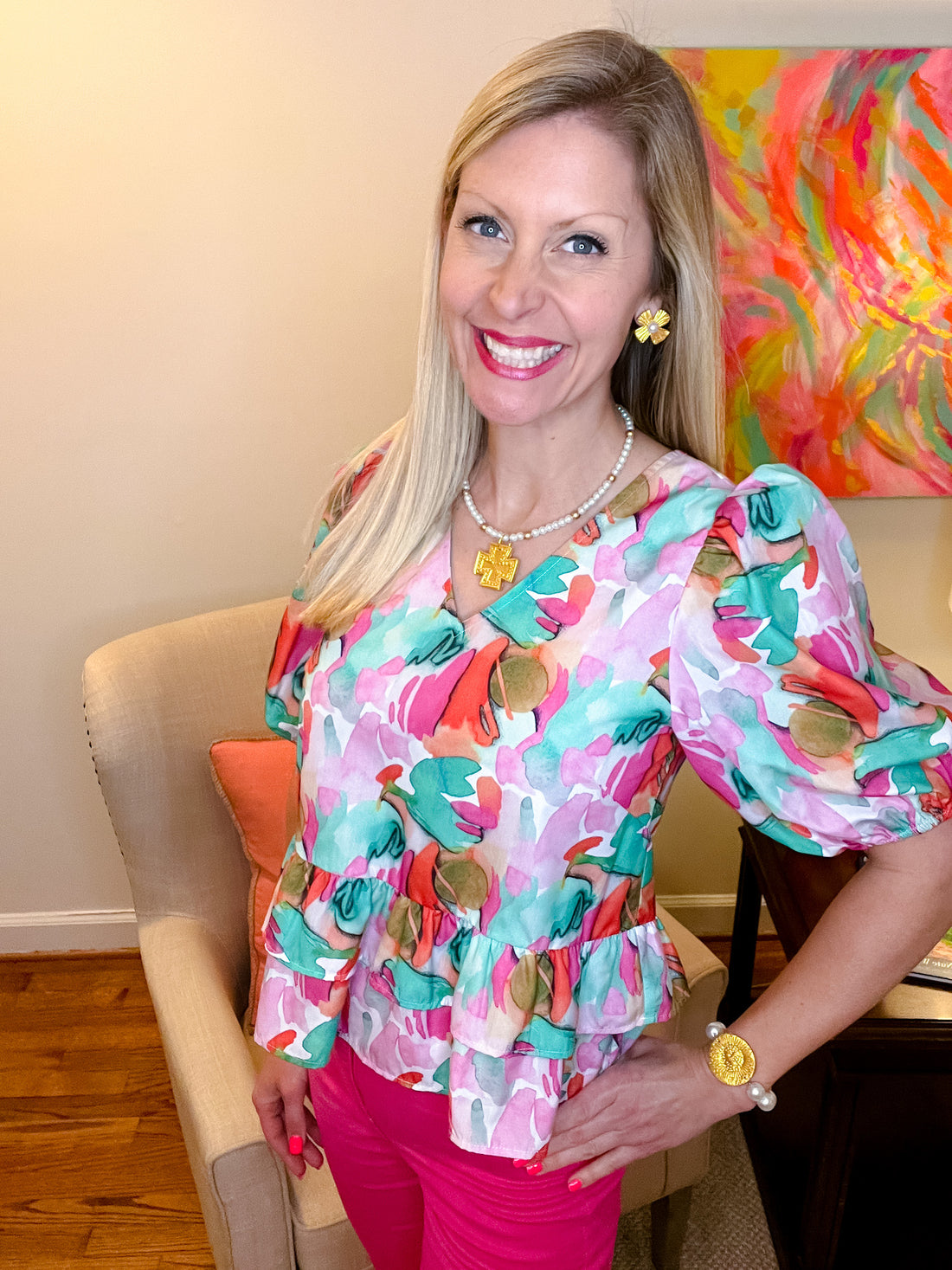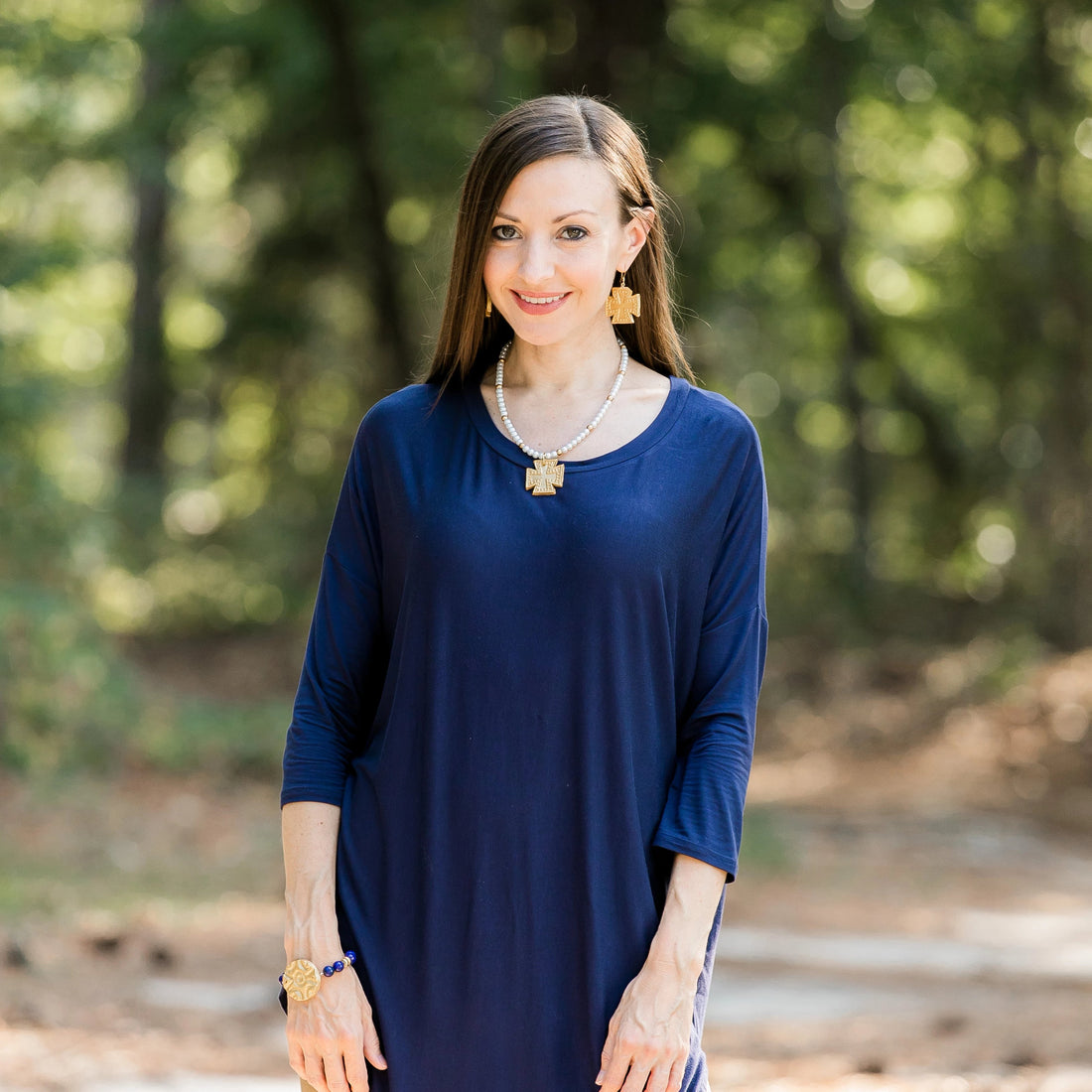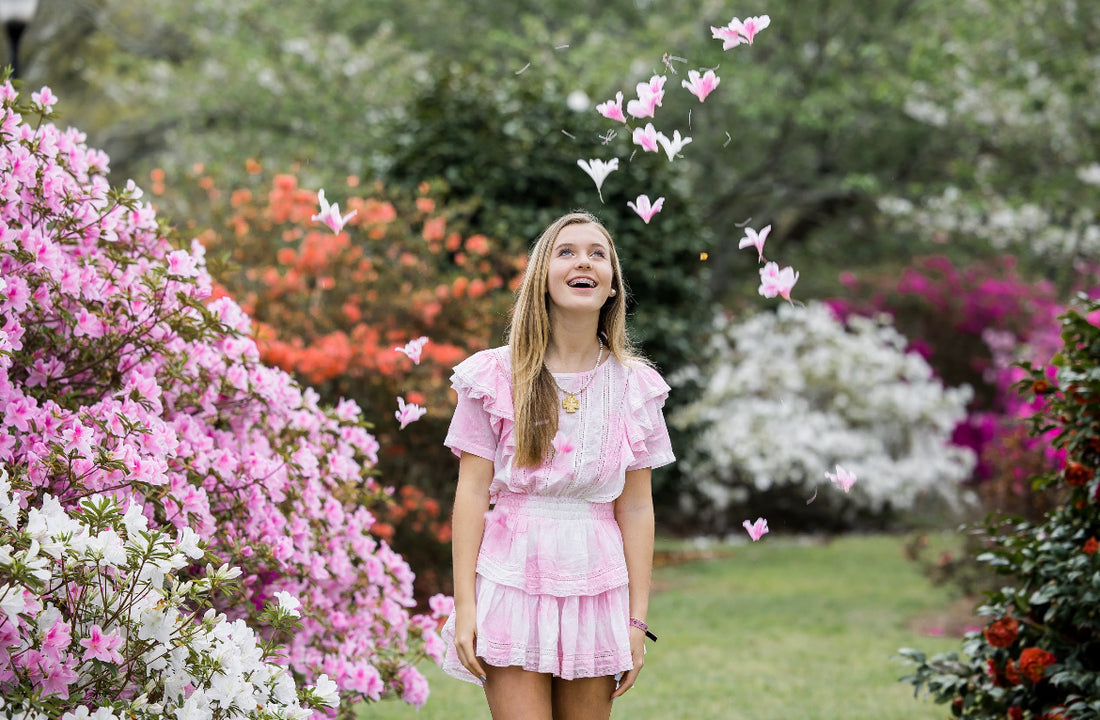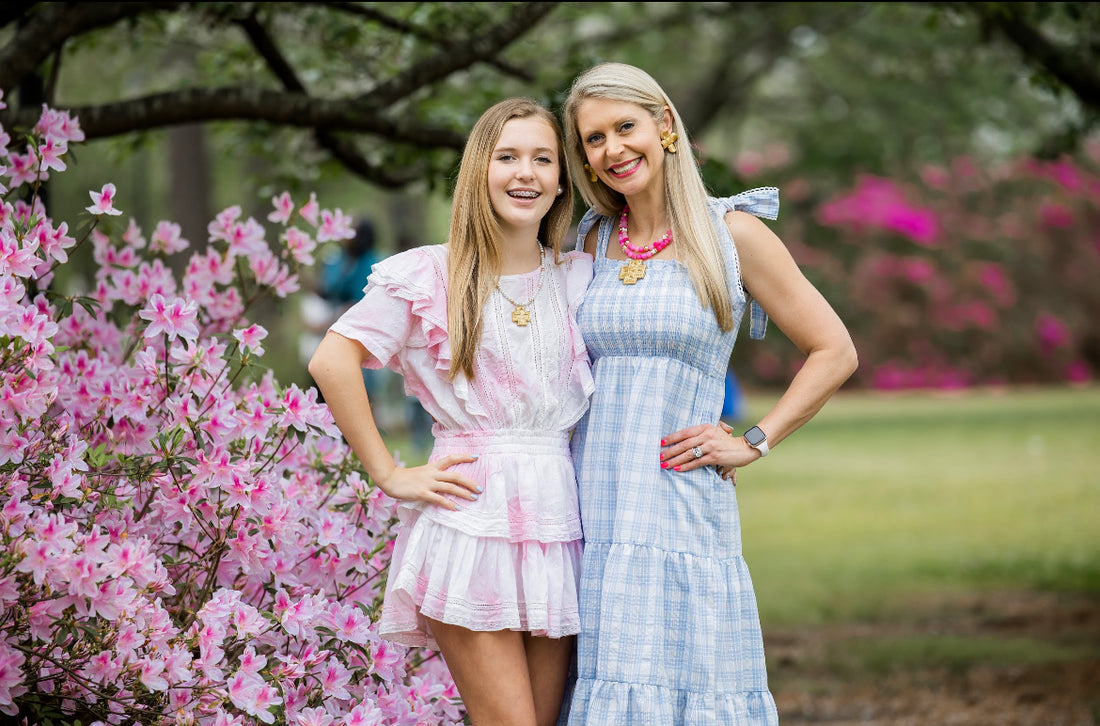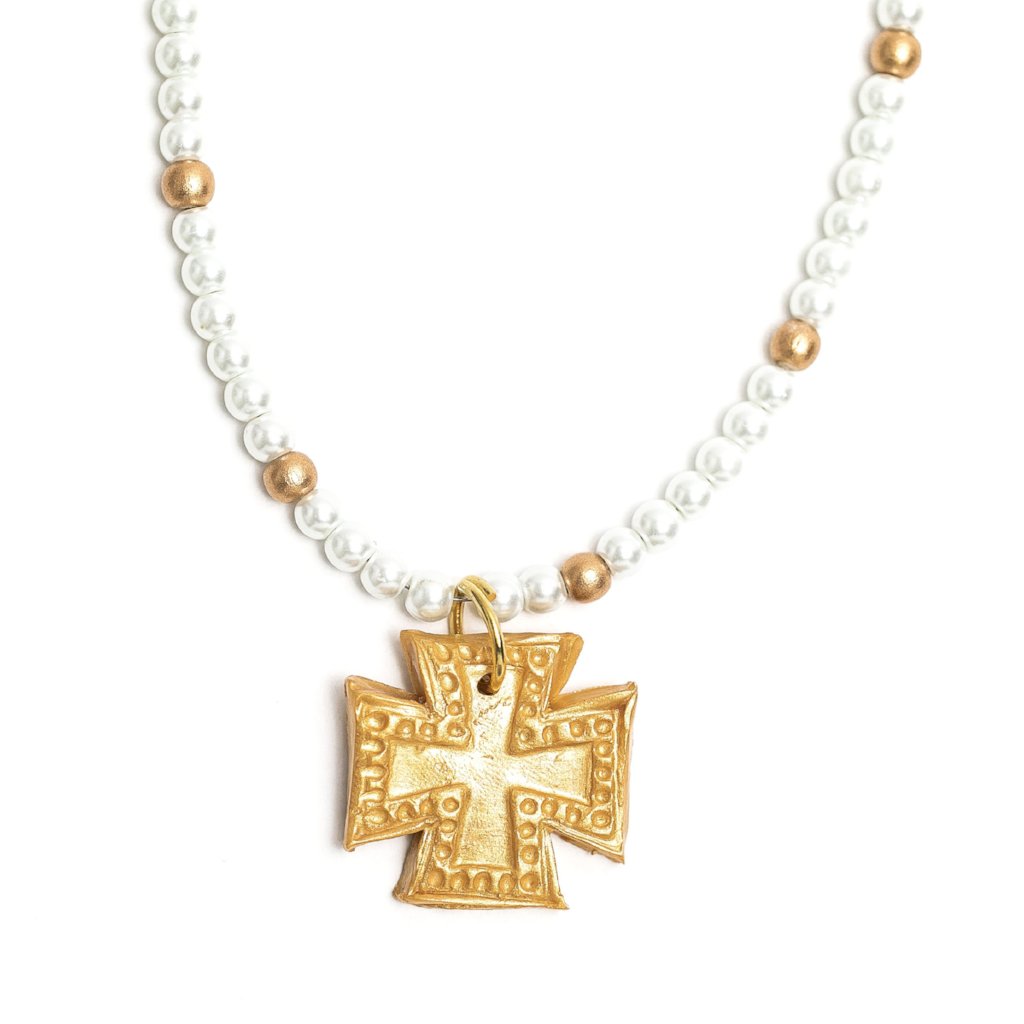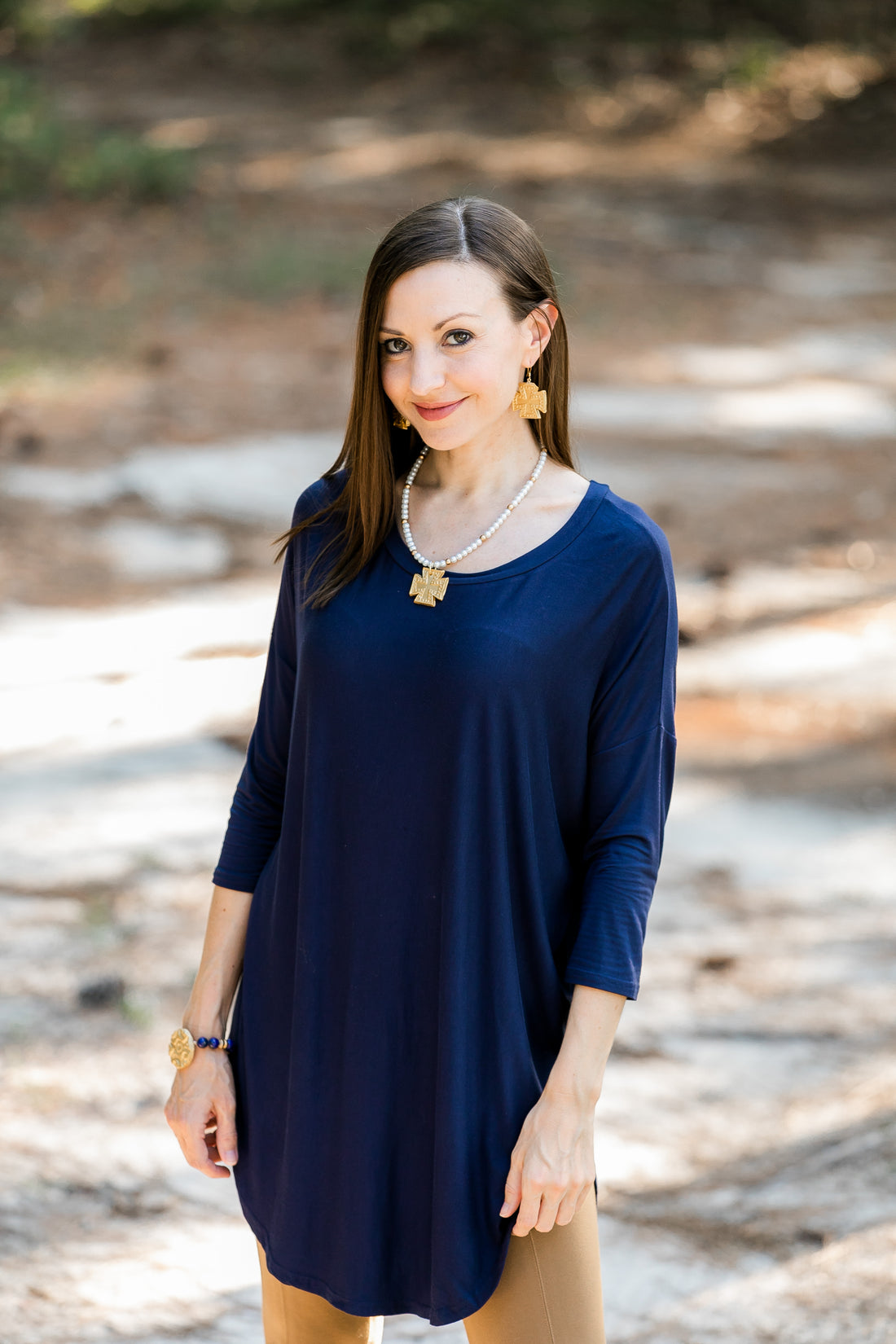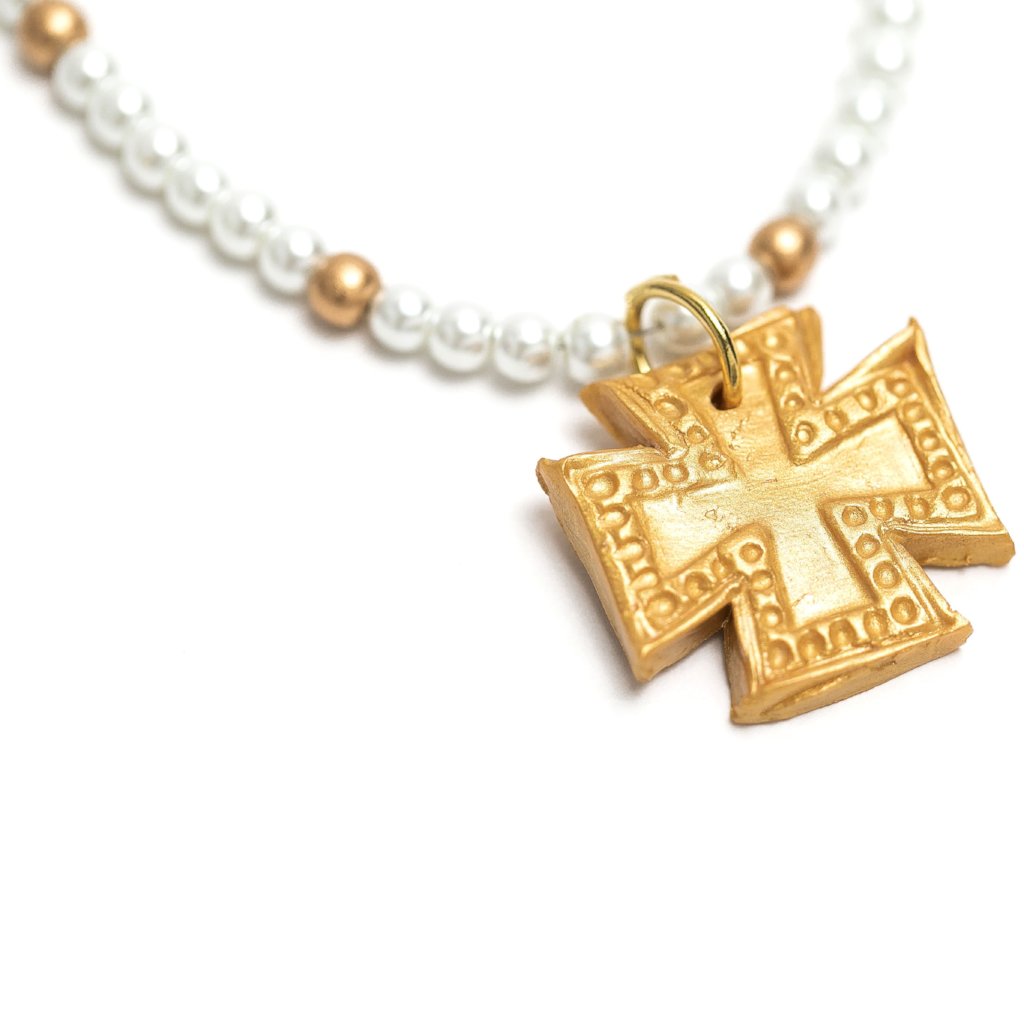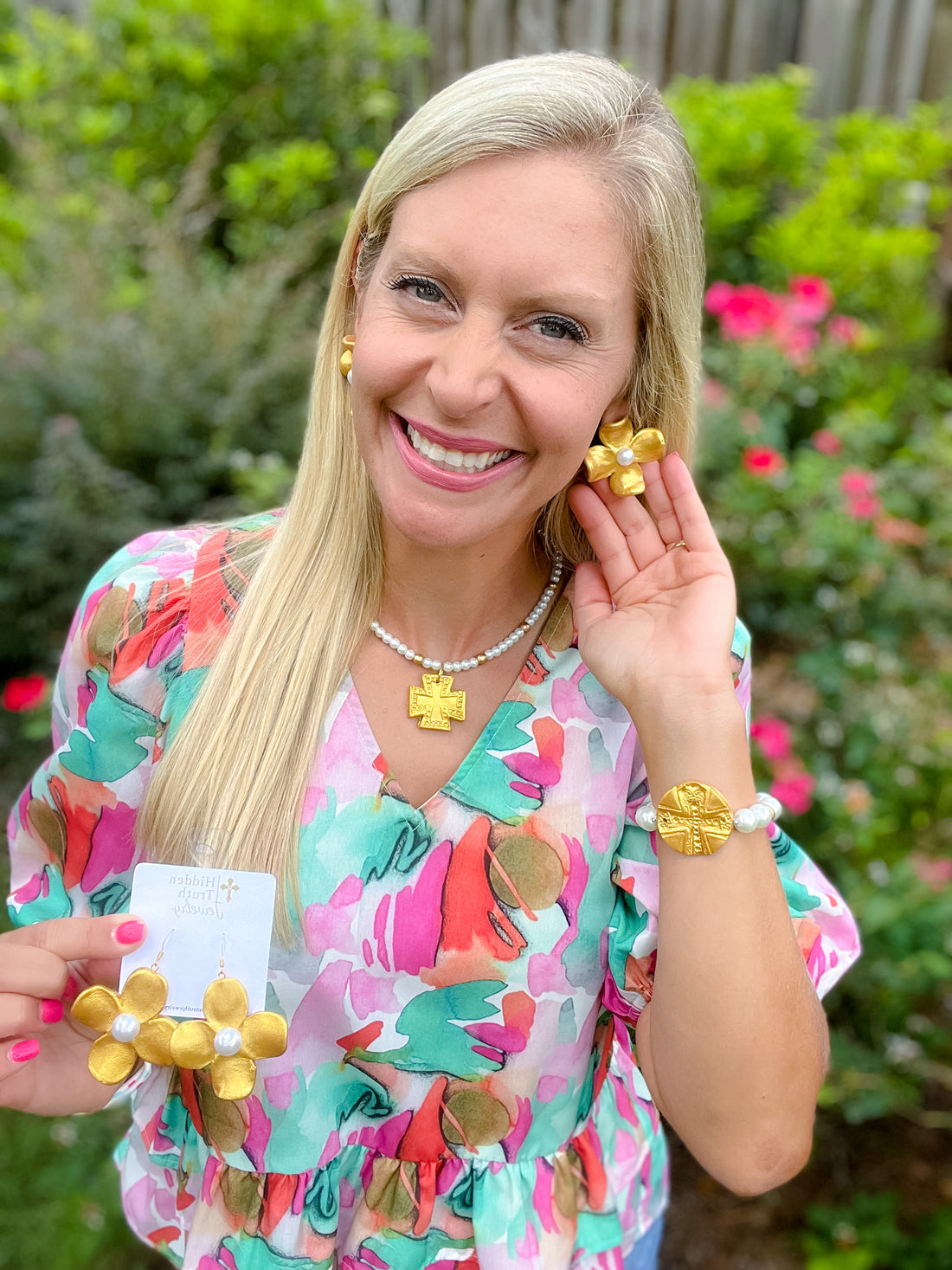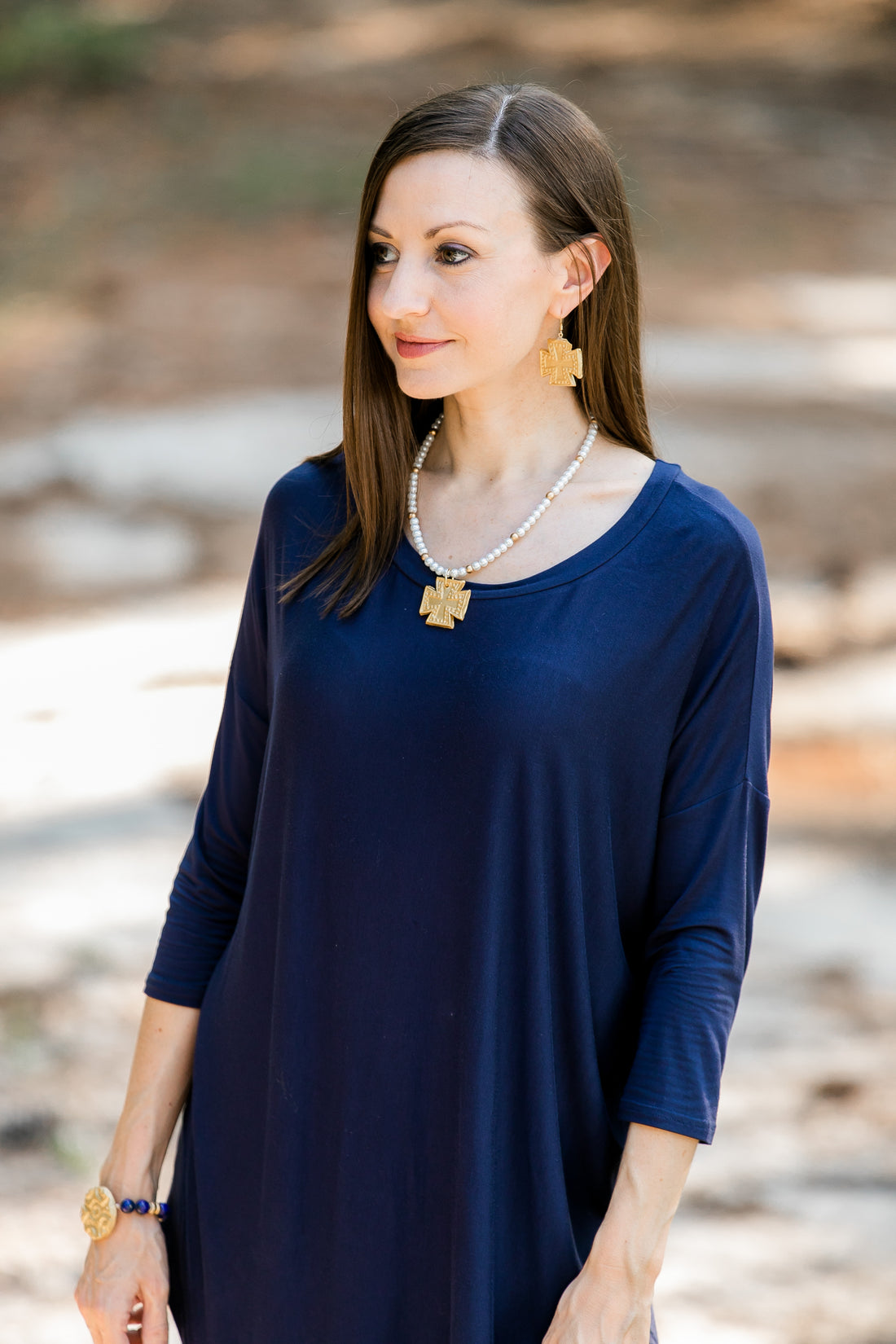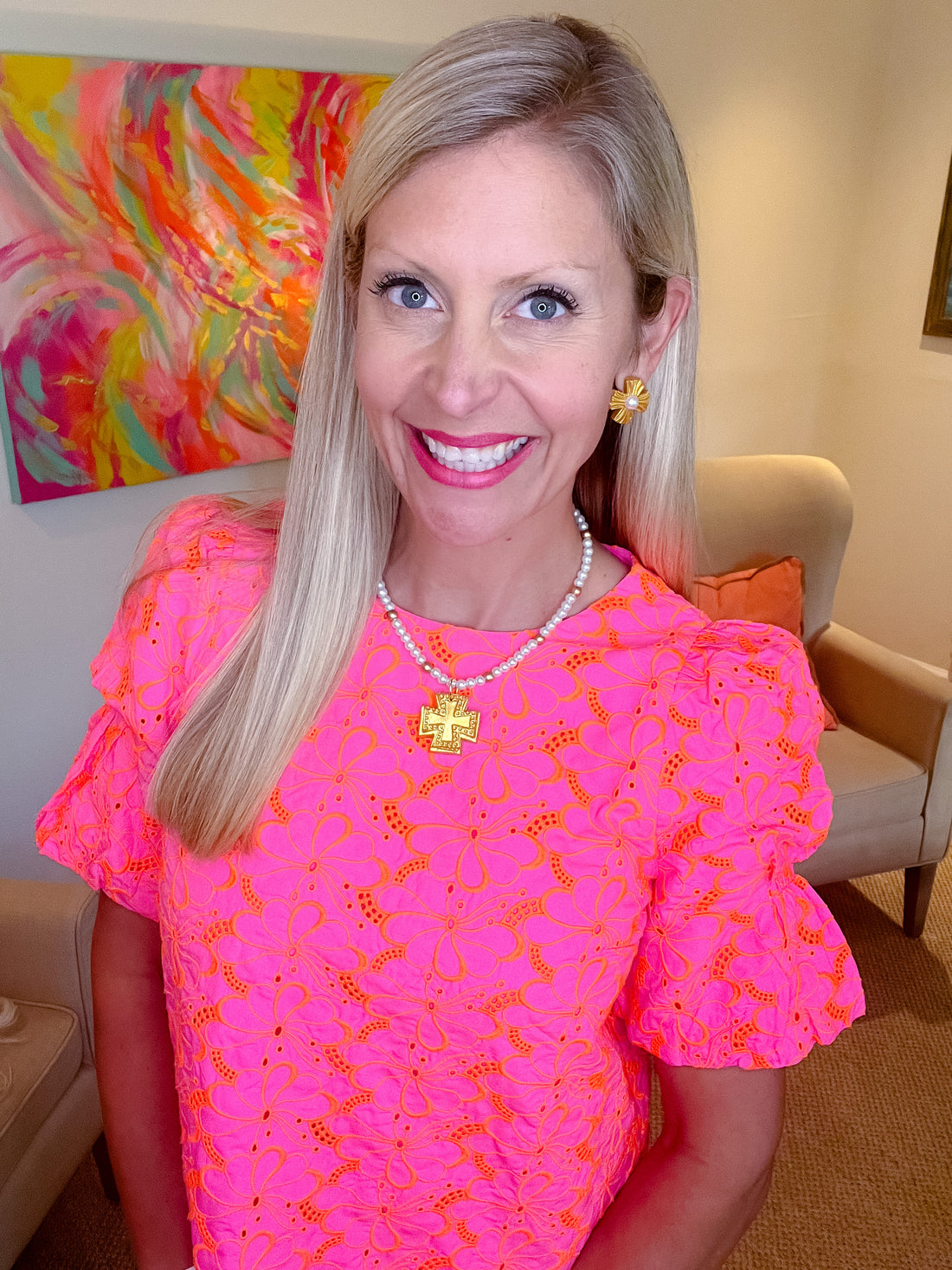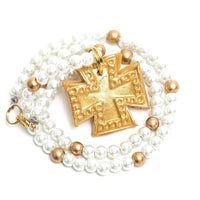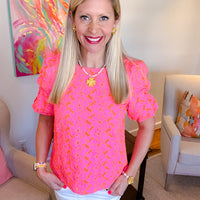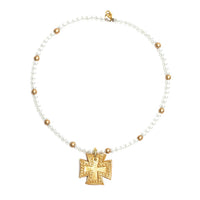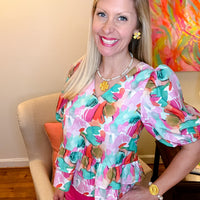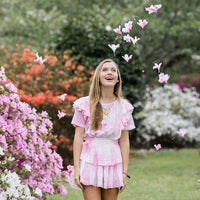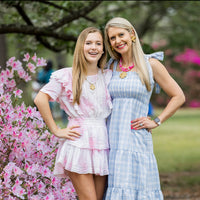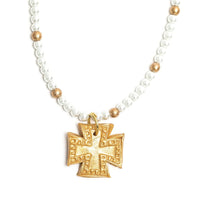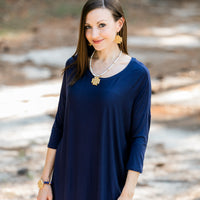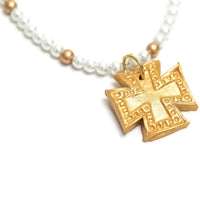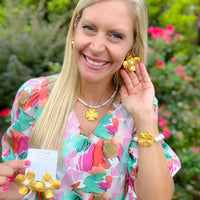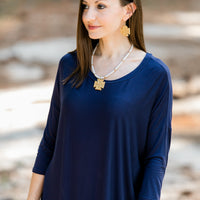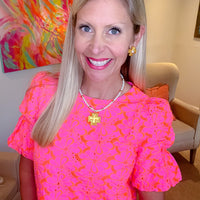 Pearls with the Elizabeth Cross Necklace
18″ pearls with the Elizabeth Cross
Scripture on back:
Proverbs 31:10, "You are more precious than jewels."
Imagine wearing a symbol of your purity in God's eyes with the beloved Elizabeth cross reminding you of the reason why. You are the Pearl of Great Price purchased at the Cross. These classy pearls will make you feel beautiful and elevate your outfit.  This necklace is lightweight and a perfect gift for another young girl or a woman in your life.
Every handcrafted piece from Hidden Truth Jewelry features 100% authentic semiprecious stones. Medallions are fashioned, inscribed, and hand-sculpted from durable clay for a lightweight feel and easy all-day wear.
All of our products are made with semiprecious stones and handmade in South Carolina!
Thank you for supporting our small business!