Turquoise Sea Sediment Jasper with Ellie Cross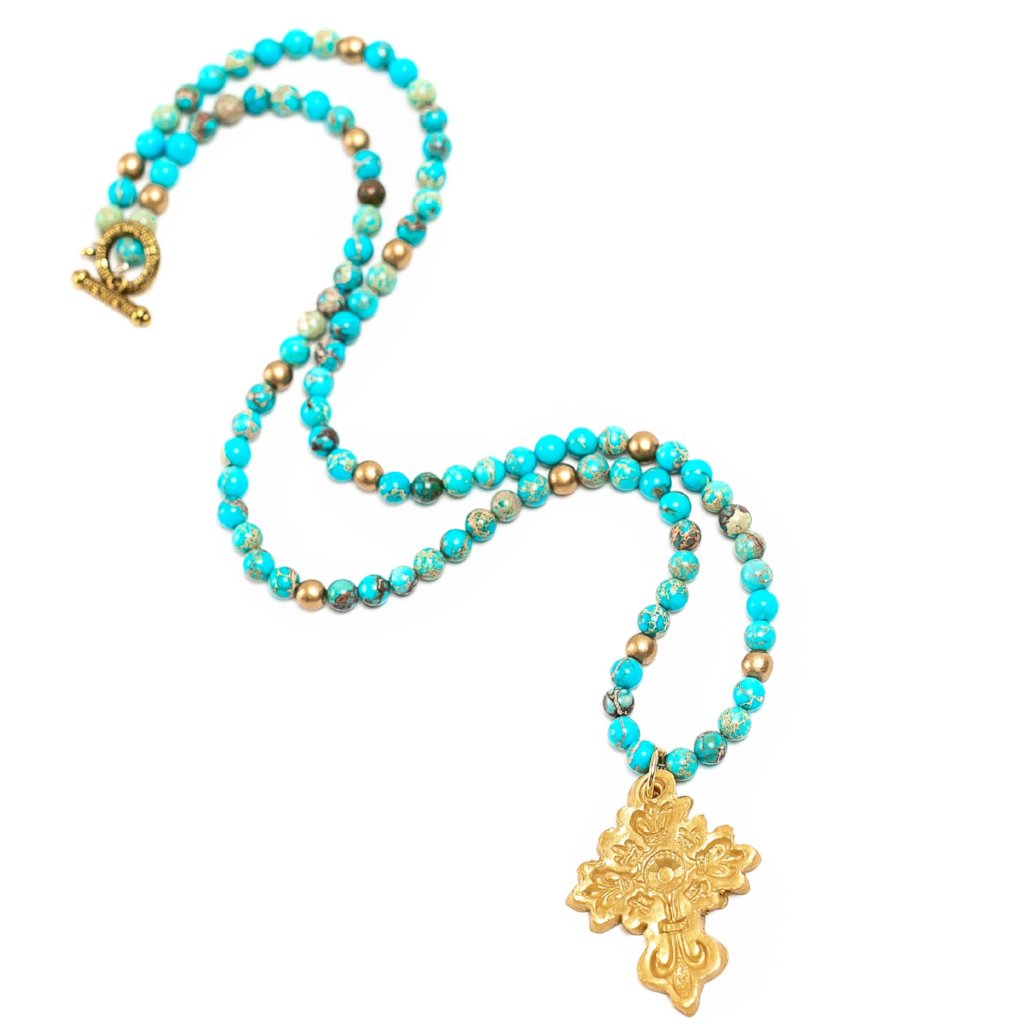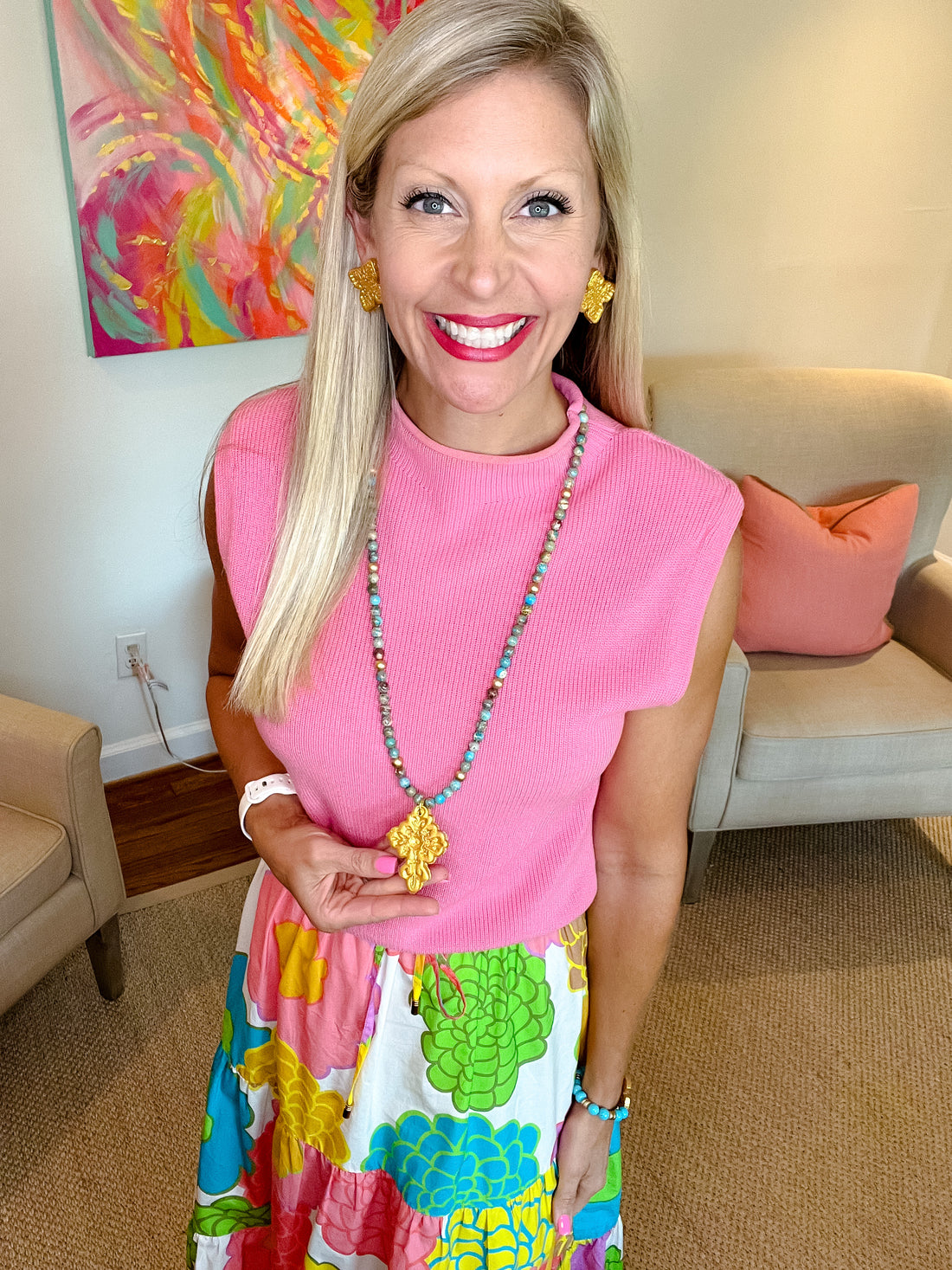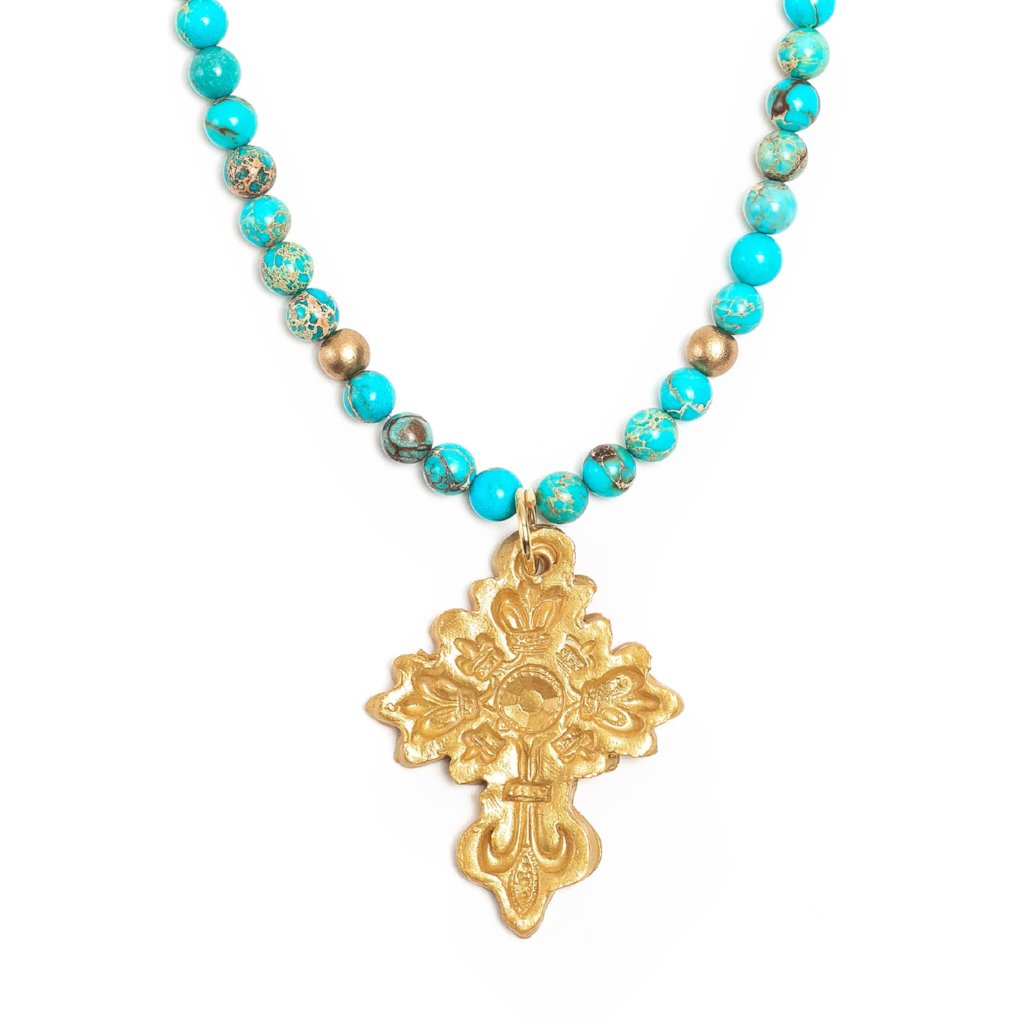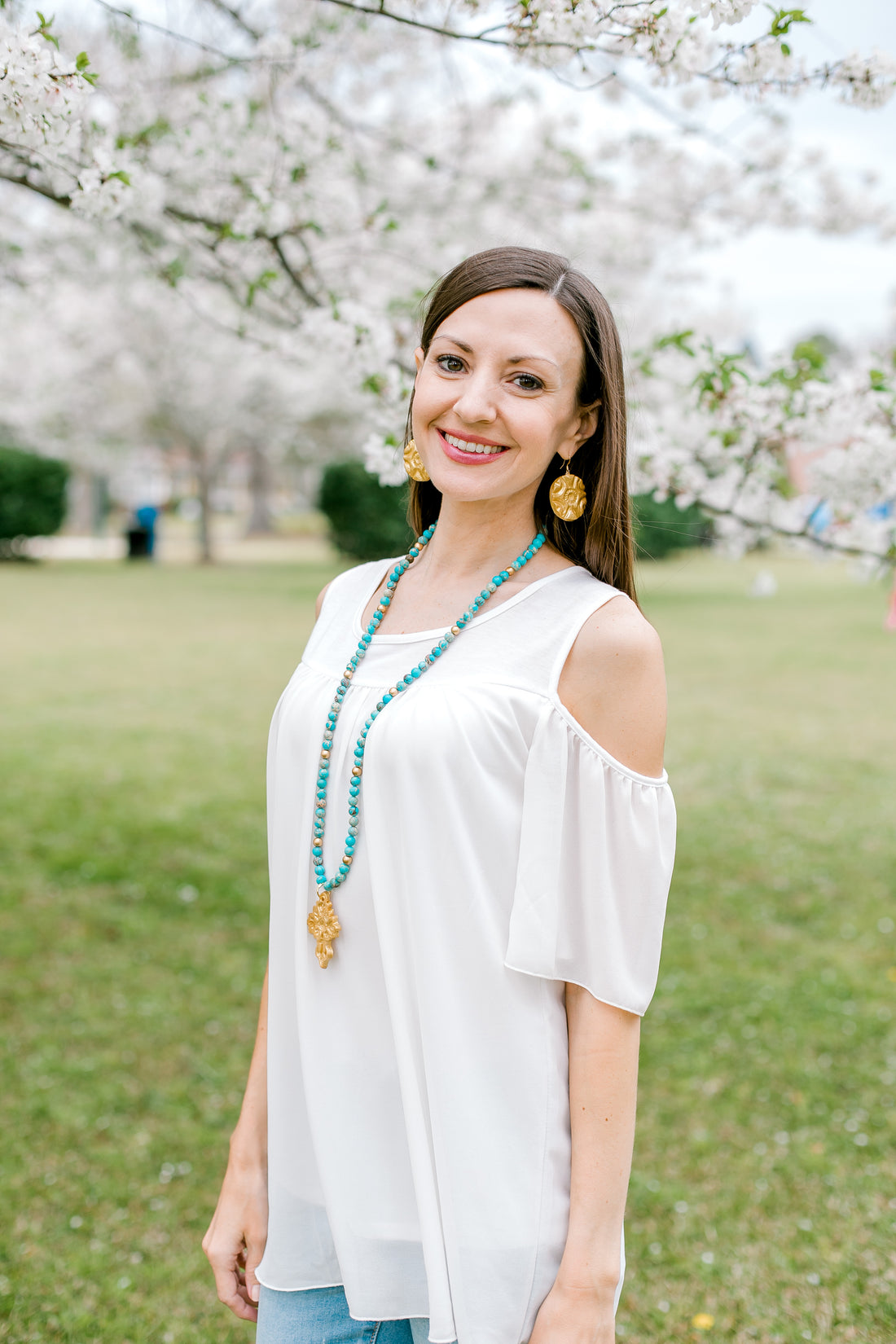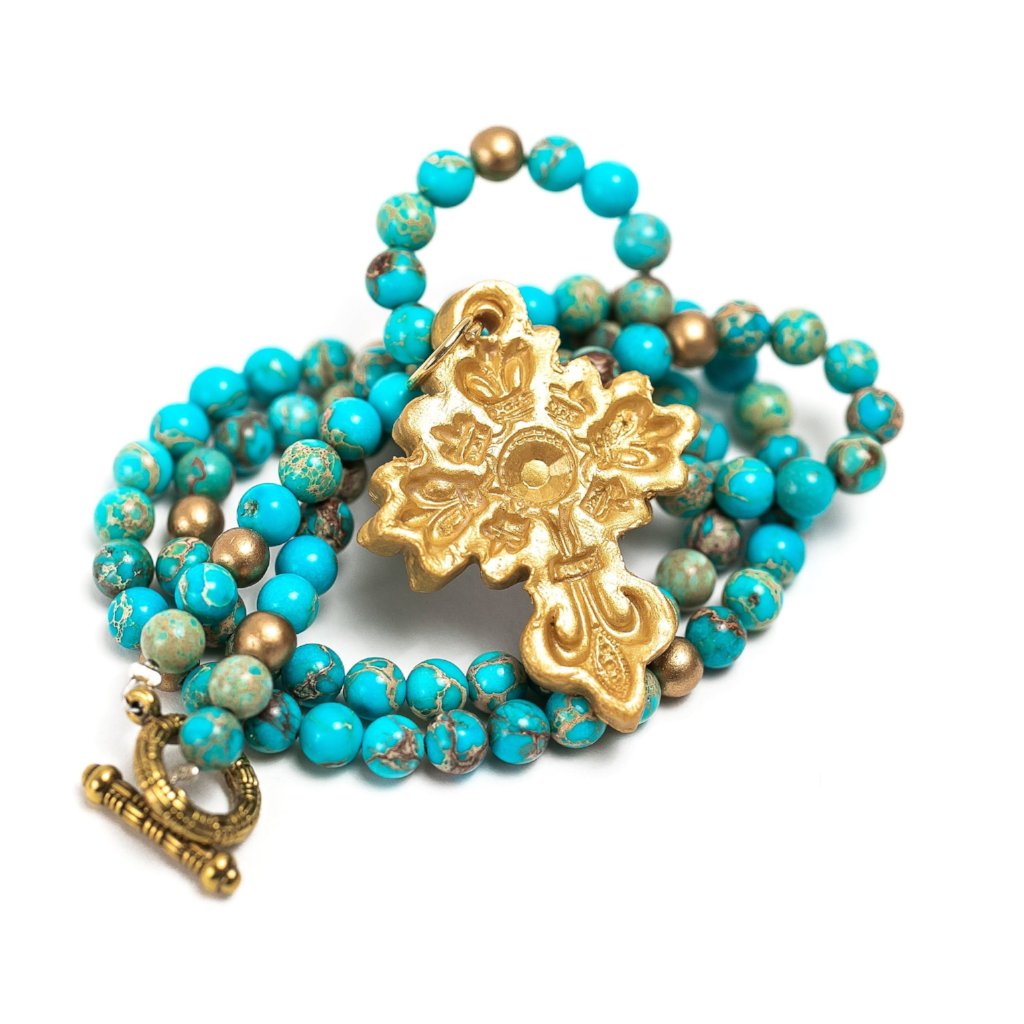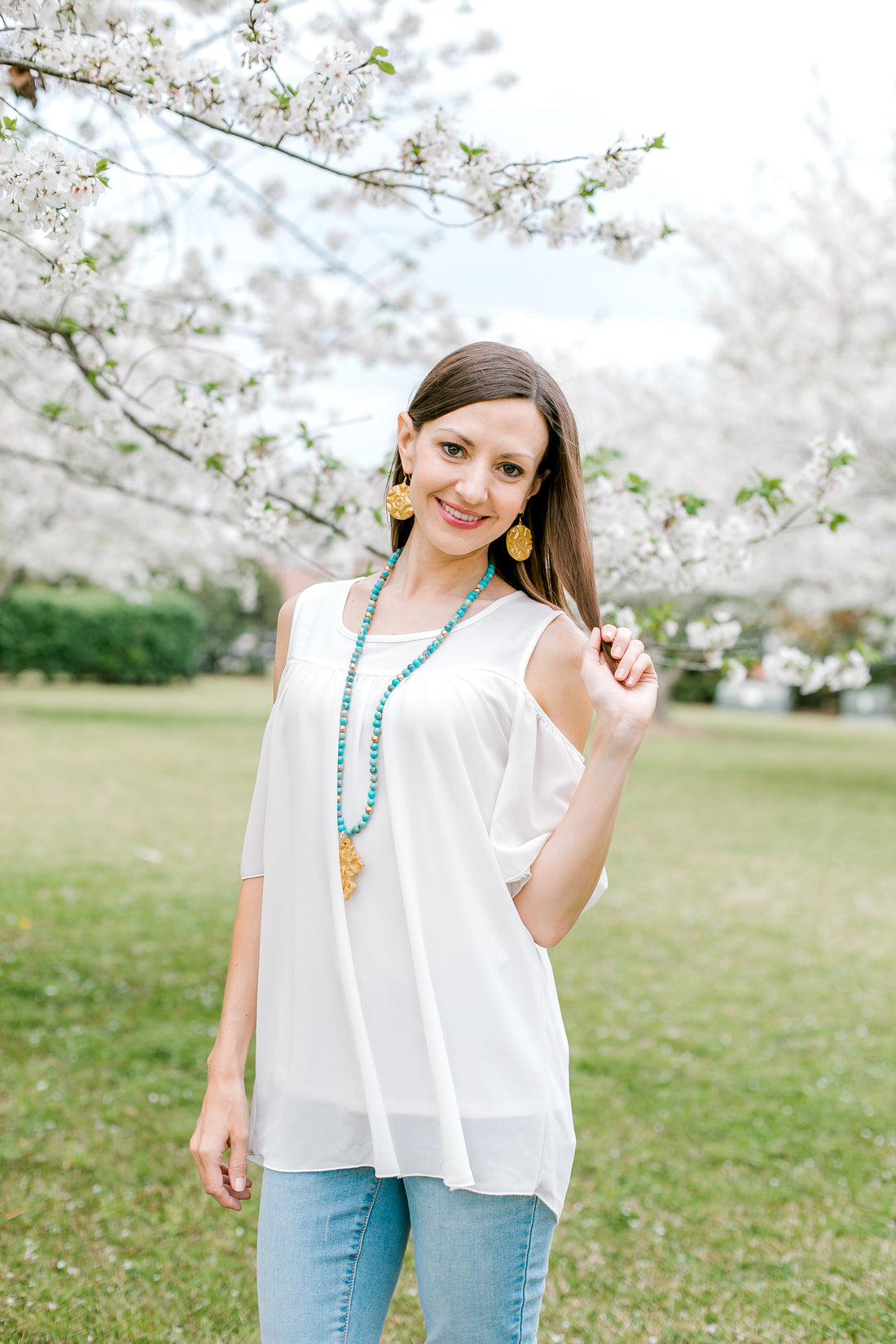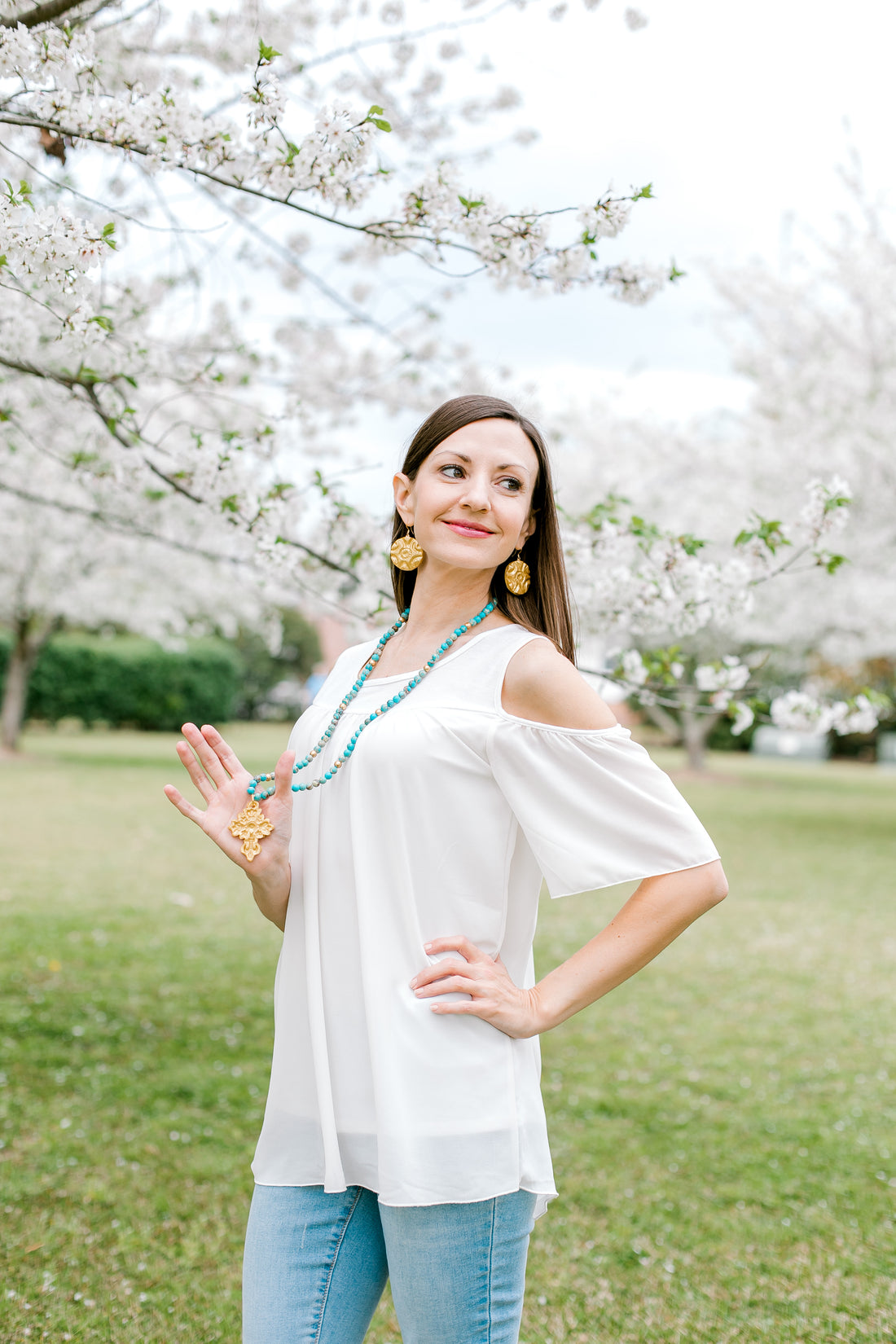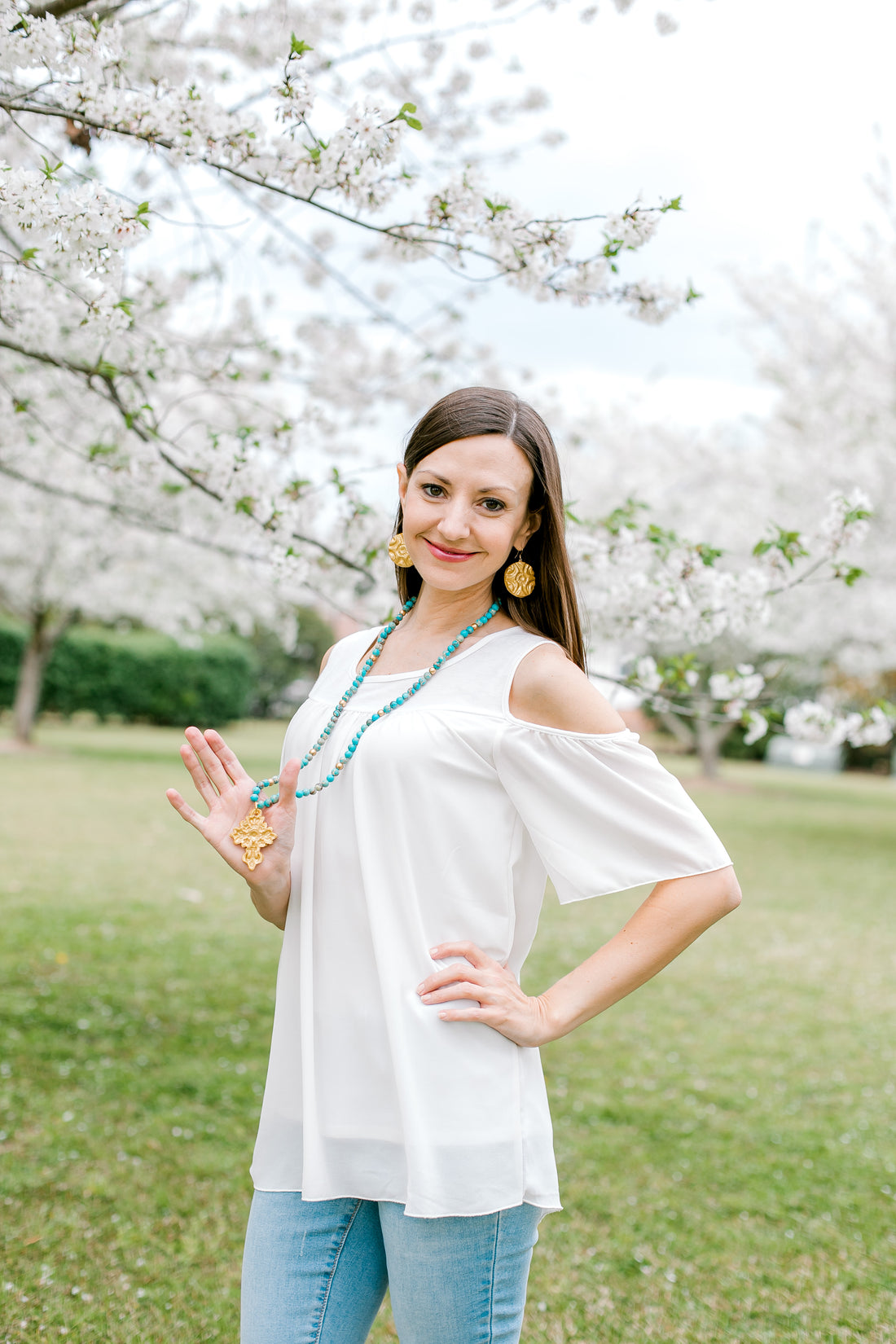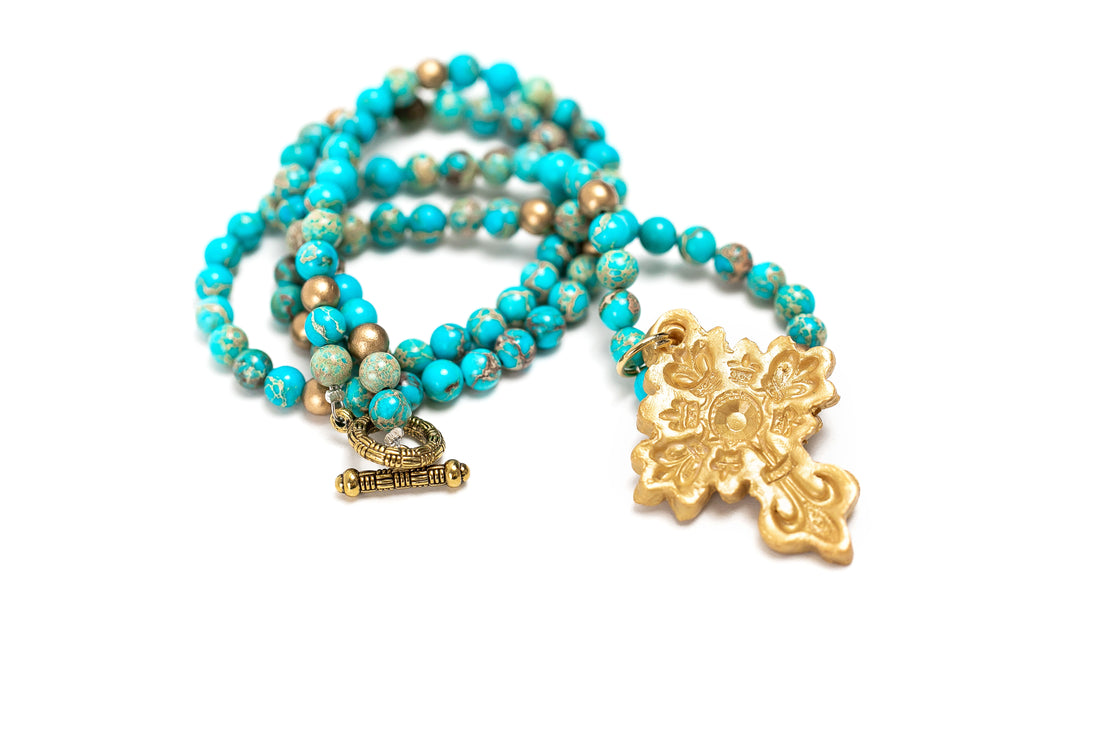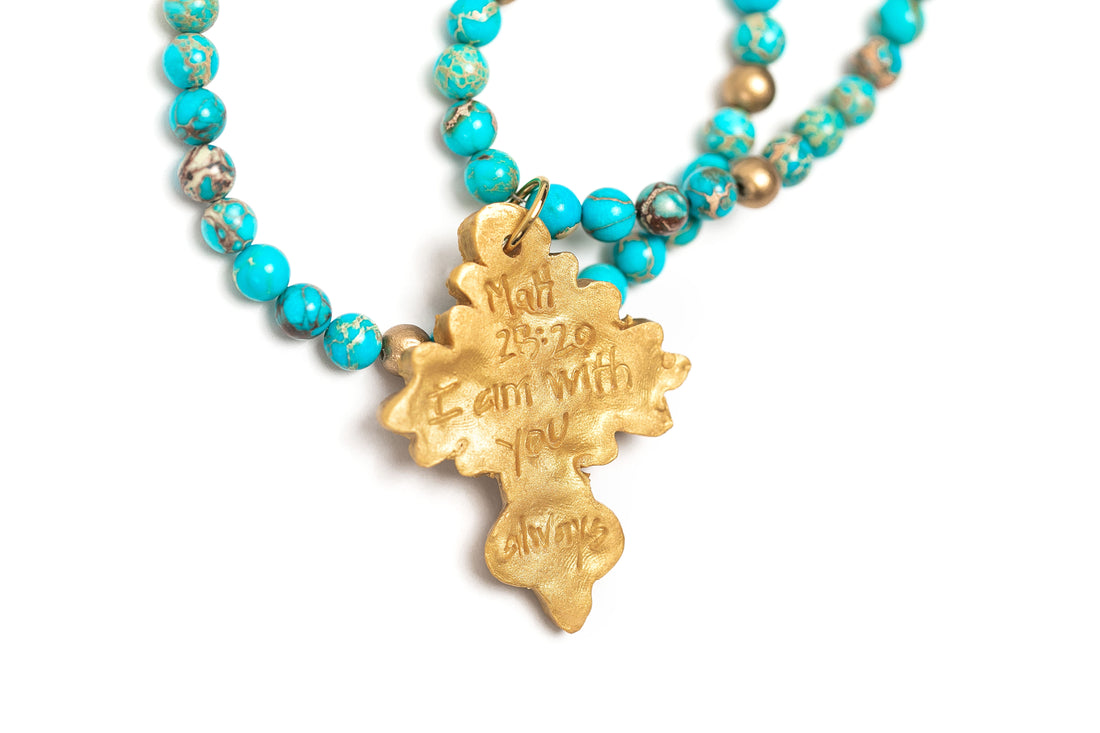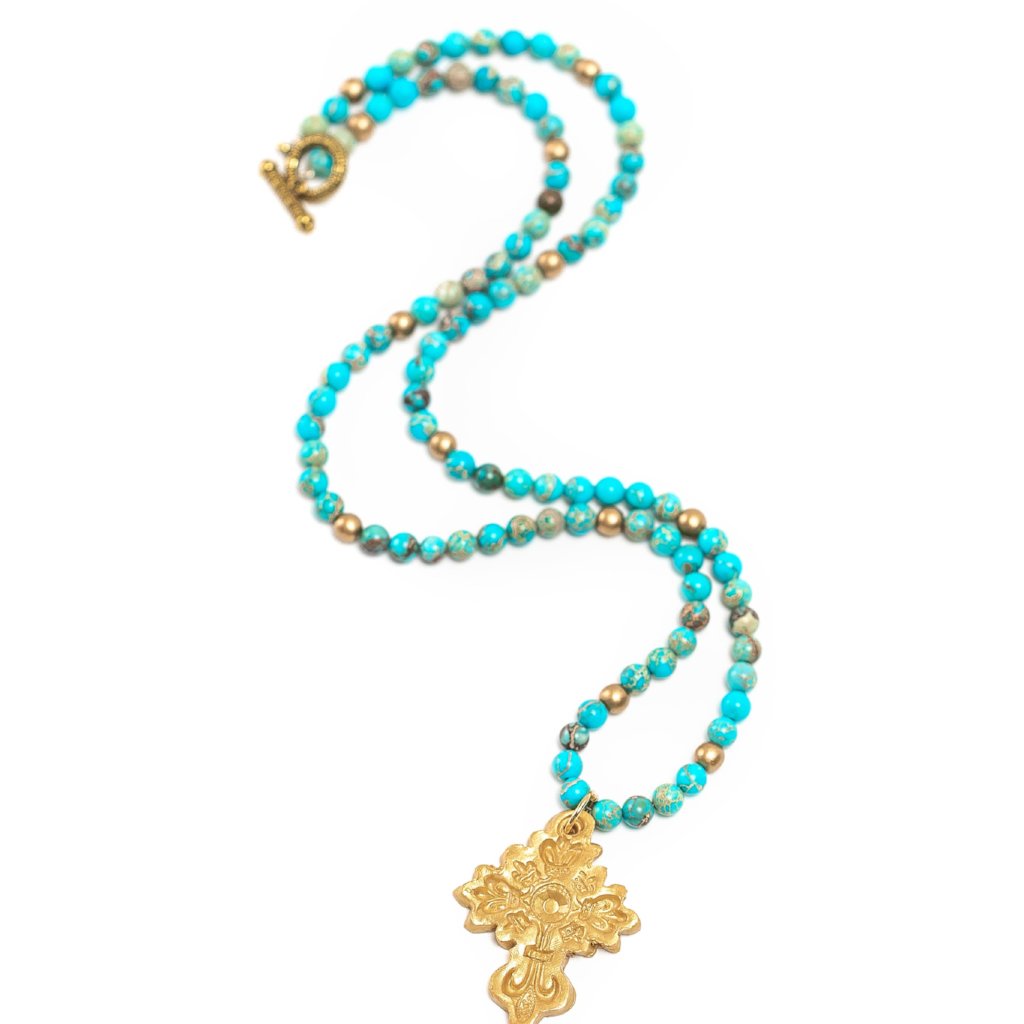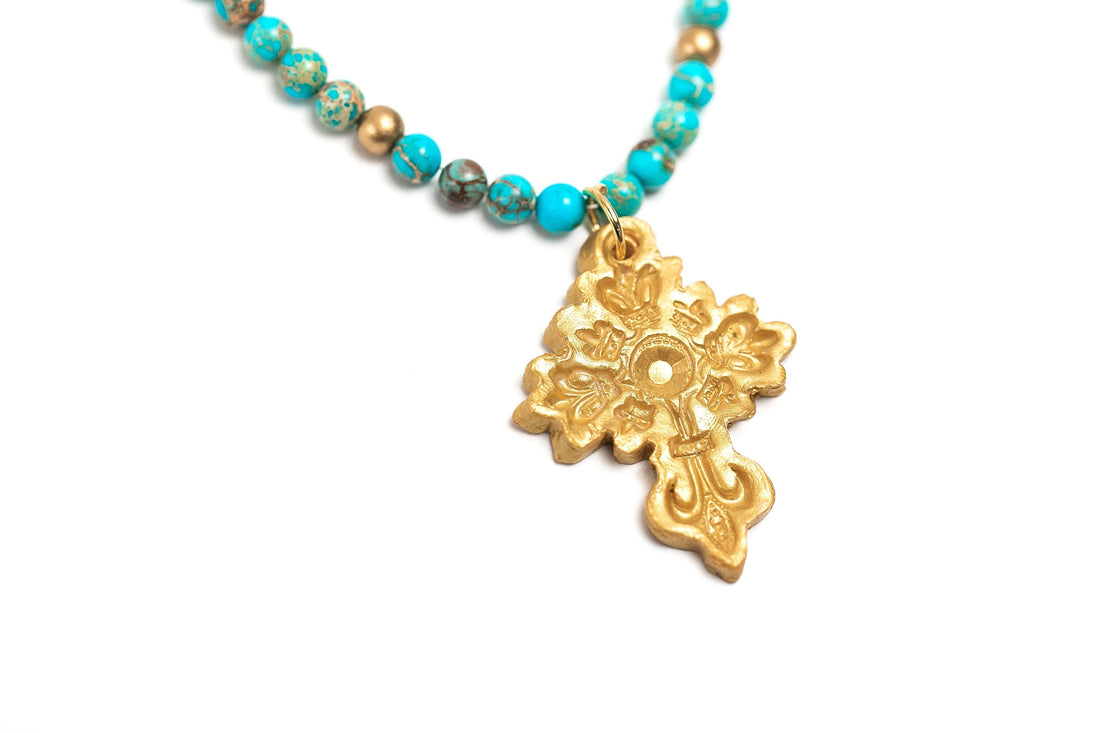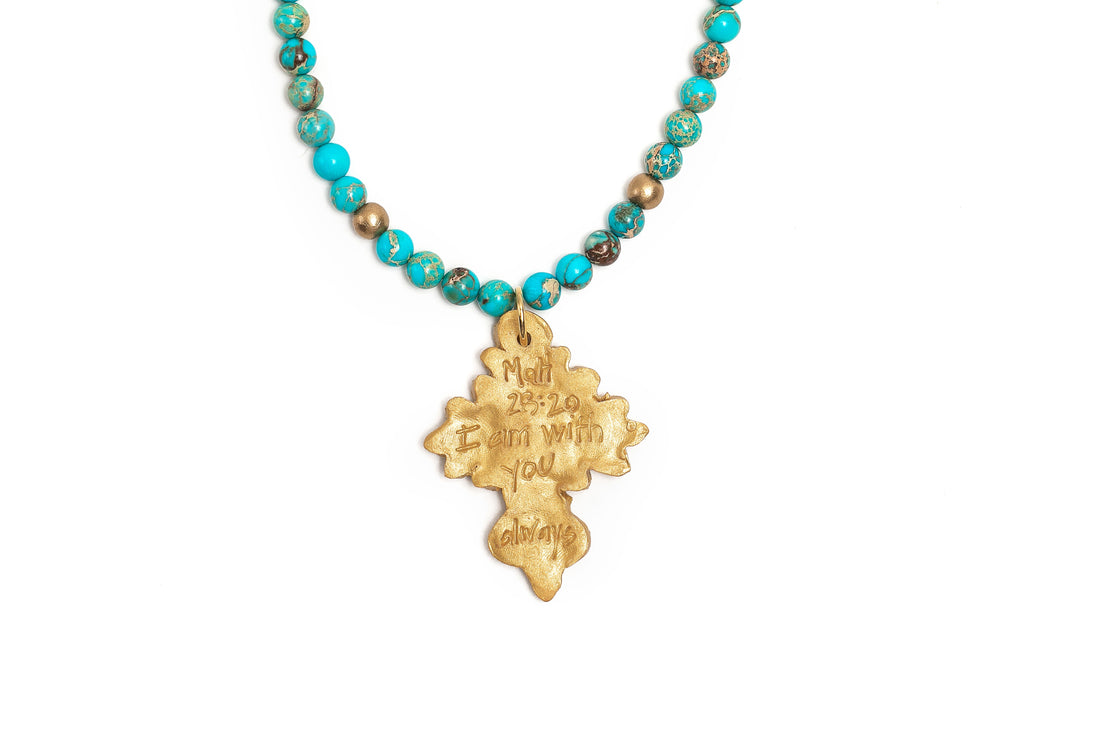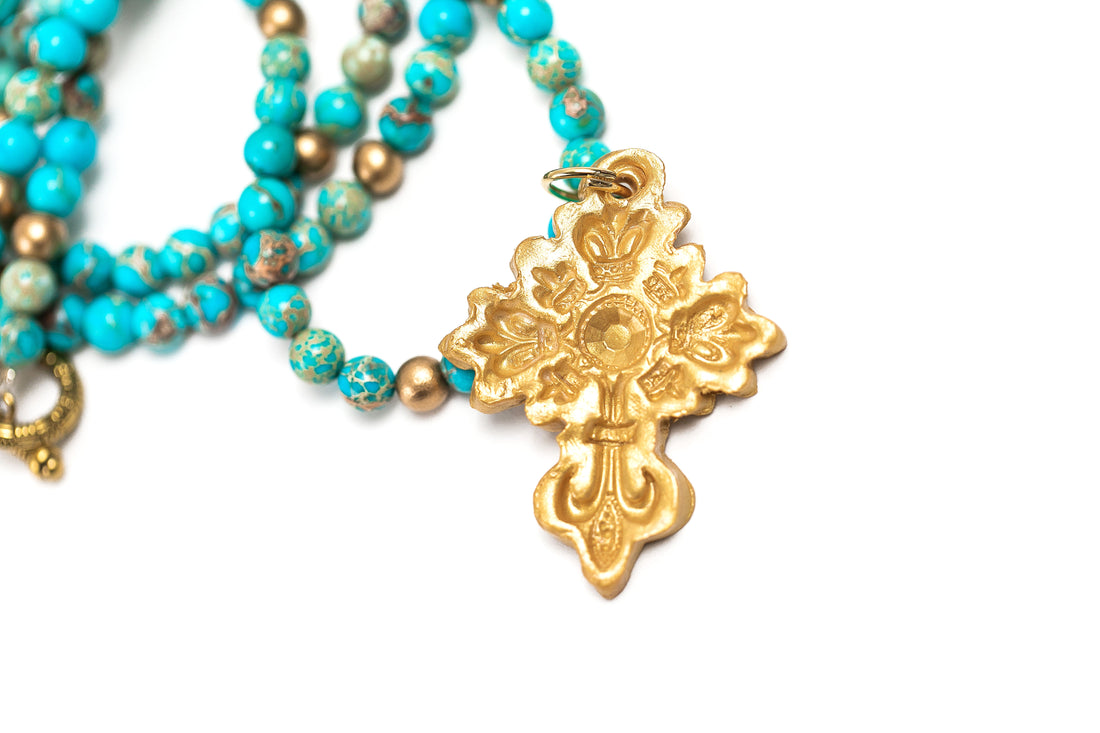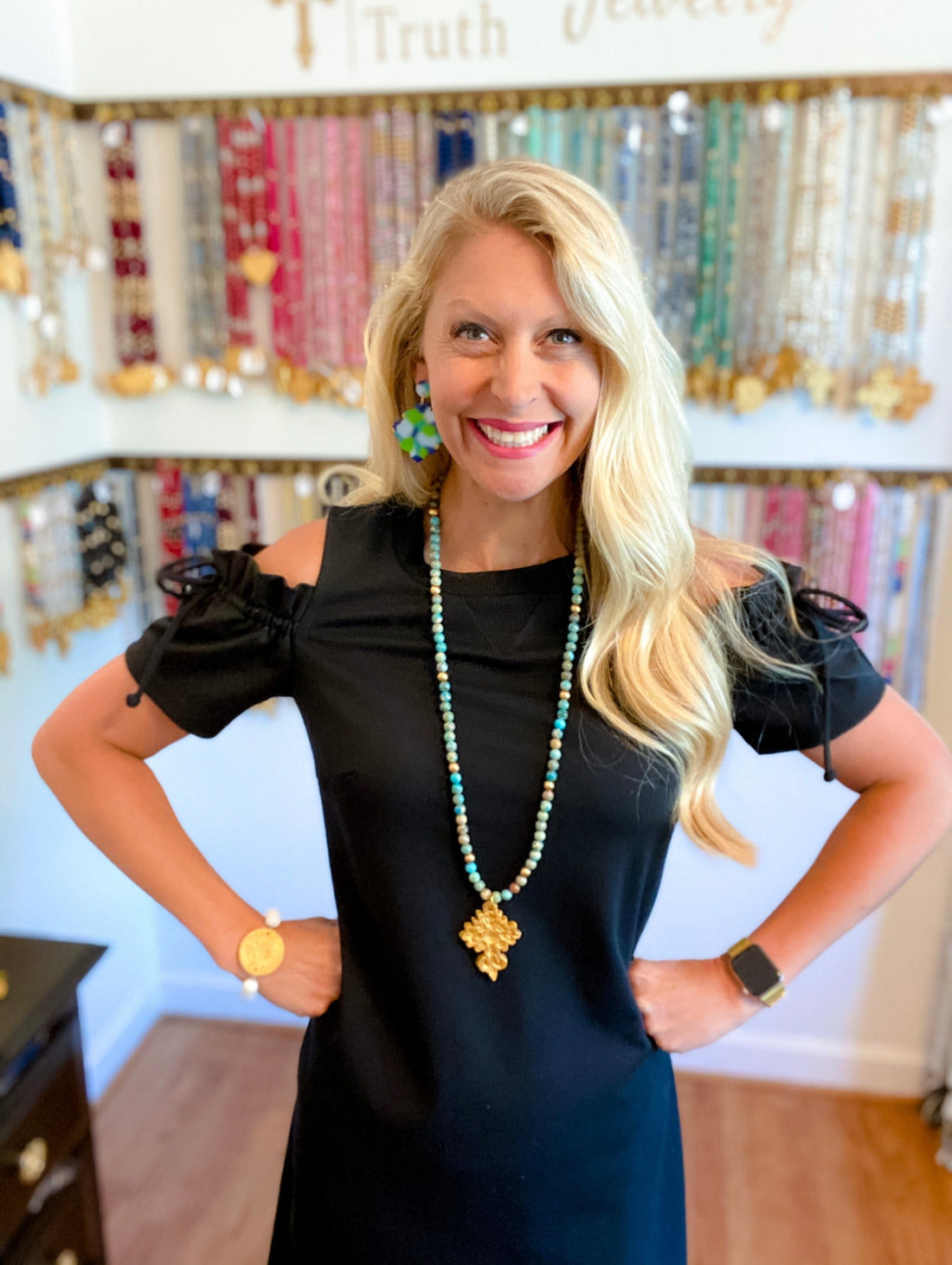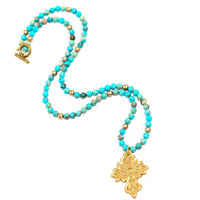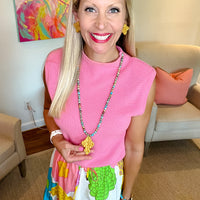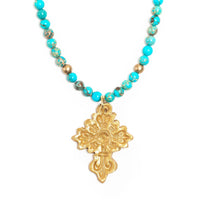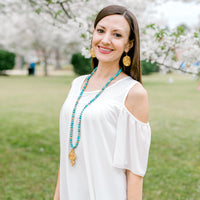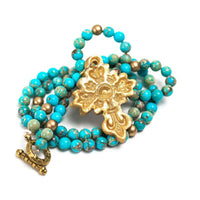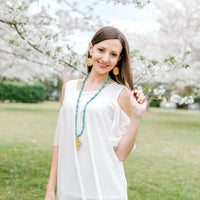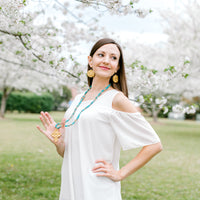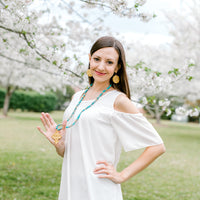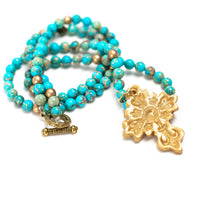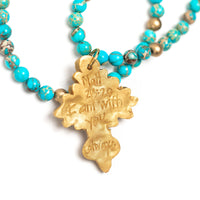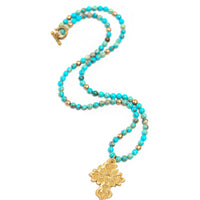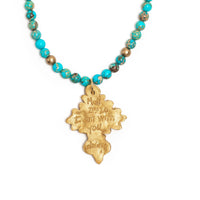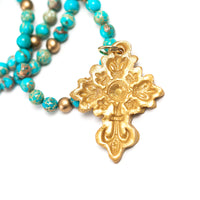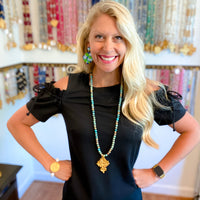 Turquoise Sea Sediment Jasper with Ellie Cross
34″ Turquoise Sea Sediment Jasper with Ellie Cross
Scripture on back:
Matthew 28:20, "I am with you always.
Travel away to the turquoise waters of the Caribbean with this Turquoise Sea Sediment Jasper with Ellie Cross necklace. This stunning stone is breathtaking and has wonderful patterns of aquamarine, gold, and tan inclusions that remind you of the warm sun, comfy sand, and cooling waters. This piece is like wearing a constant vacation.
Take a neutral shirt or dress and add a pop of color with this fun piece! Pair your look with this fabulous Turquoise Sea Sediment Jasper necklace with the pretty and feminine Ellie cross and you have a sure winner.
When worn with simple solid color outfits, this piece creates a versatile, timeless, and elegant look. It also looks perfect with white, black, grey,  beige, navy, emerald, fuchsia, and purple.
Every handcrafted piece from Hidden Truth Jewelry features 100% authentic semiprecious stones. Medallions are fashioned, inscribed, and hand-sculpted from durable clay for a lightweight feel and easy all-day wear.
All of our products are made with semiprecious stones and handmade in South Carolina!
Thank you for supporting our small business!