Golden Heart with Red Sea Jasper Bracelet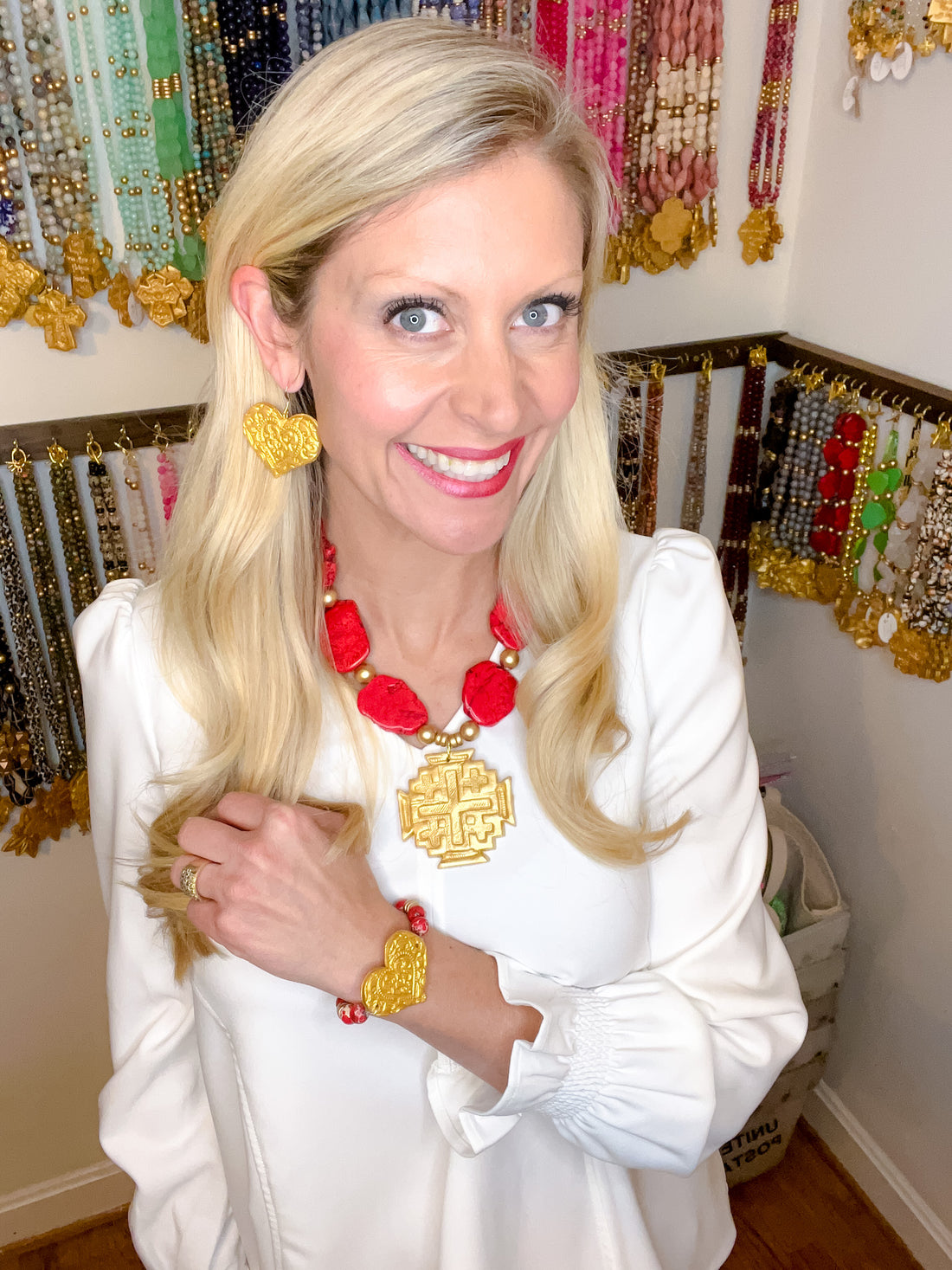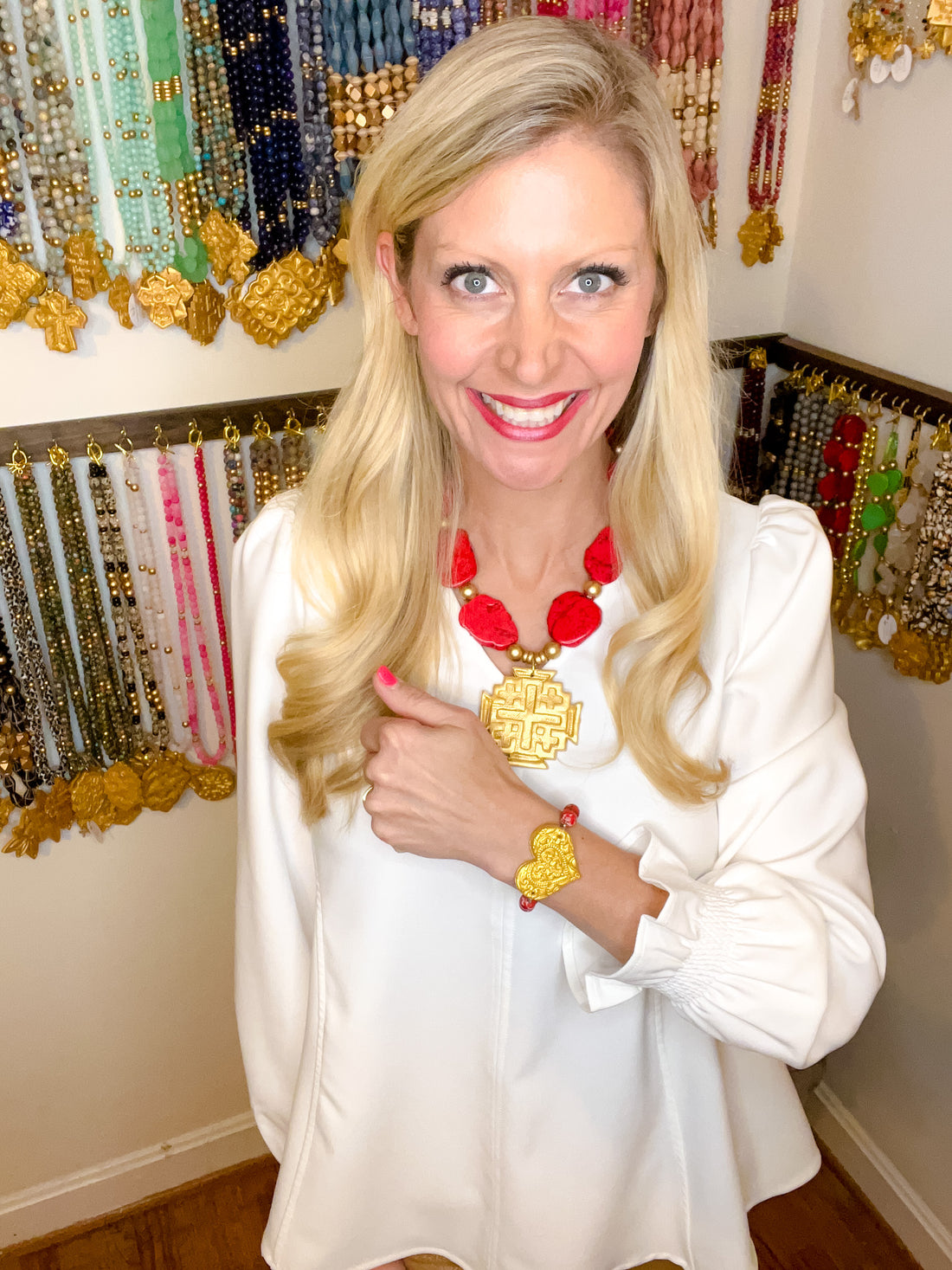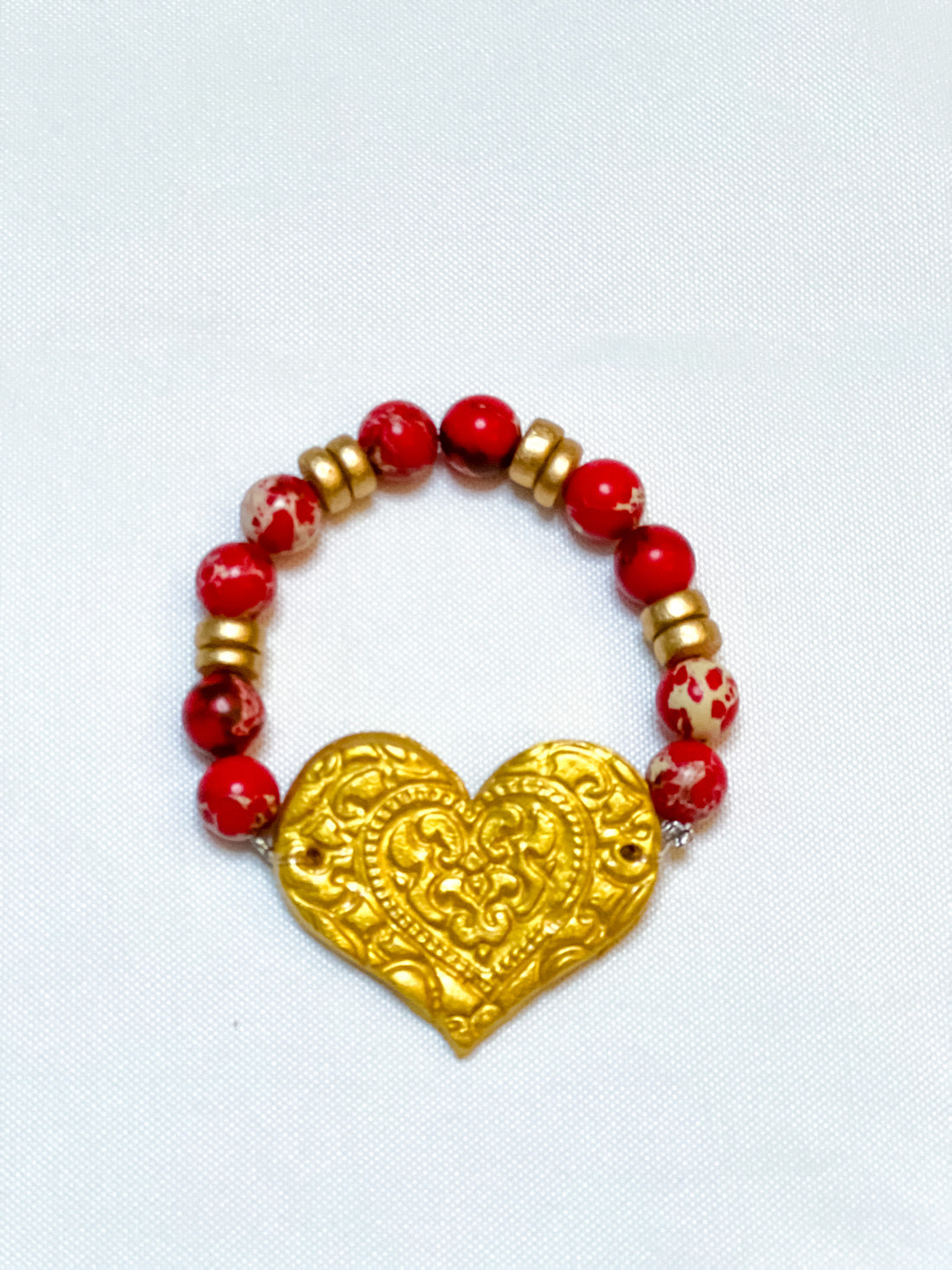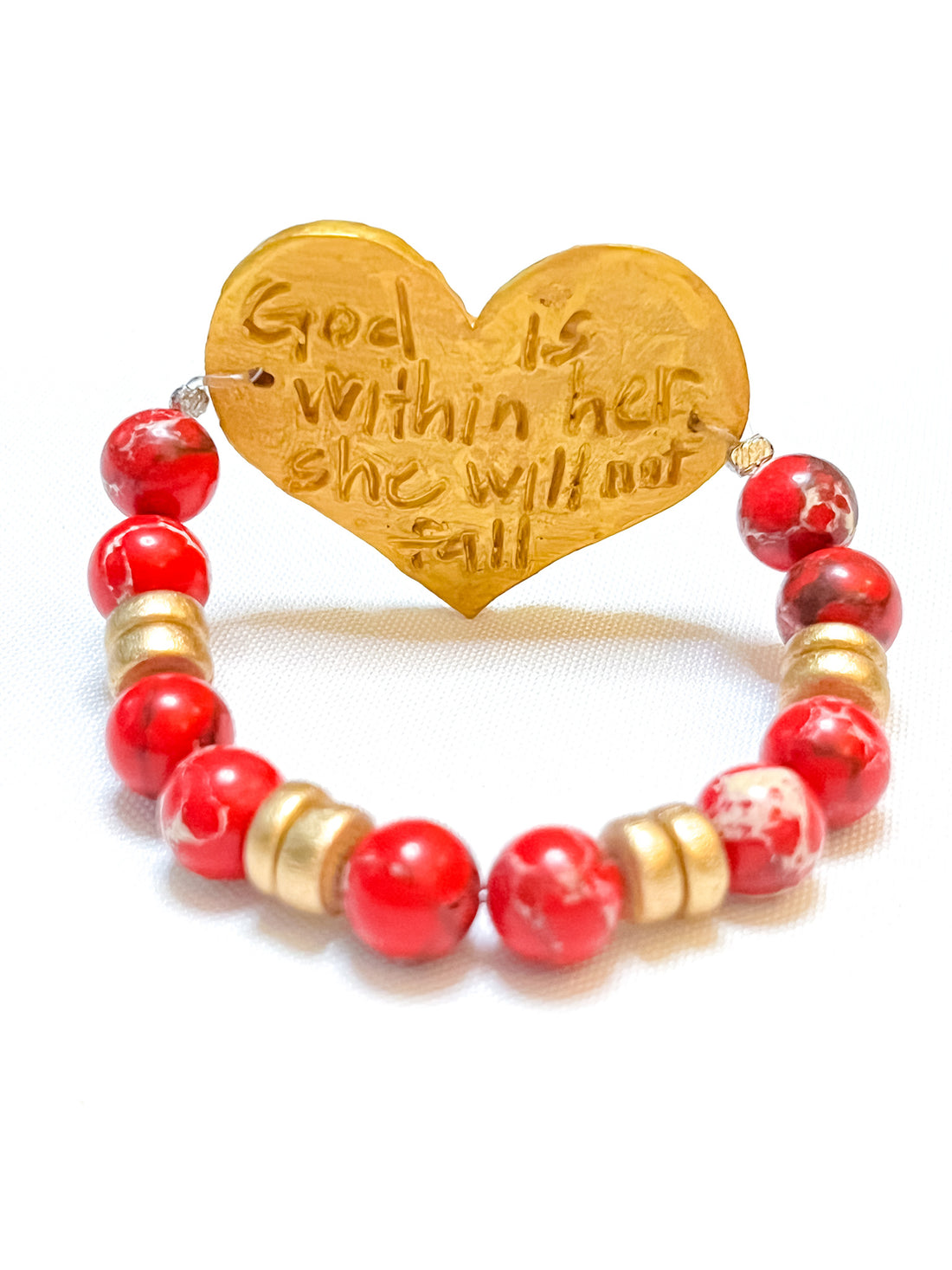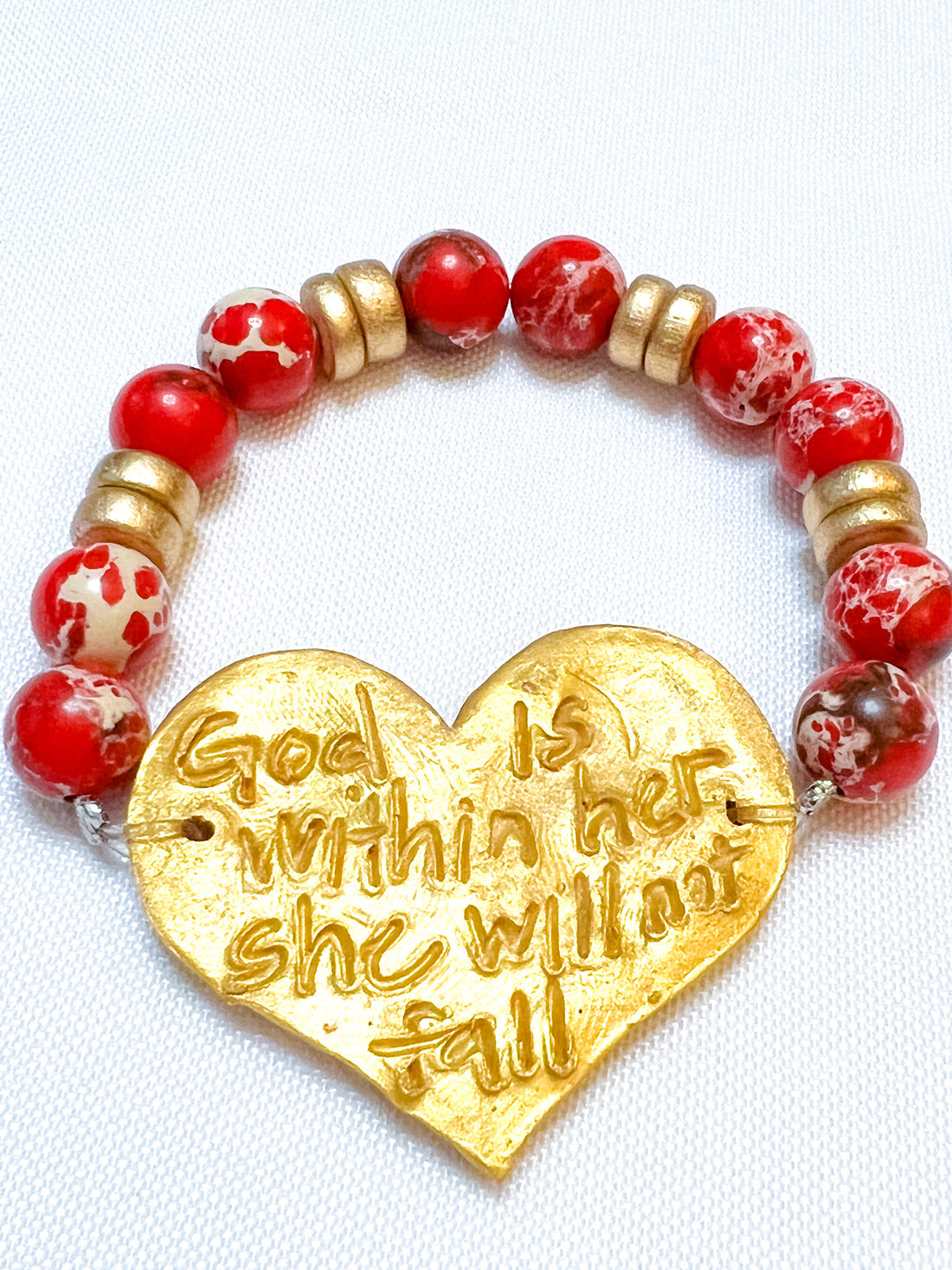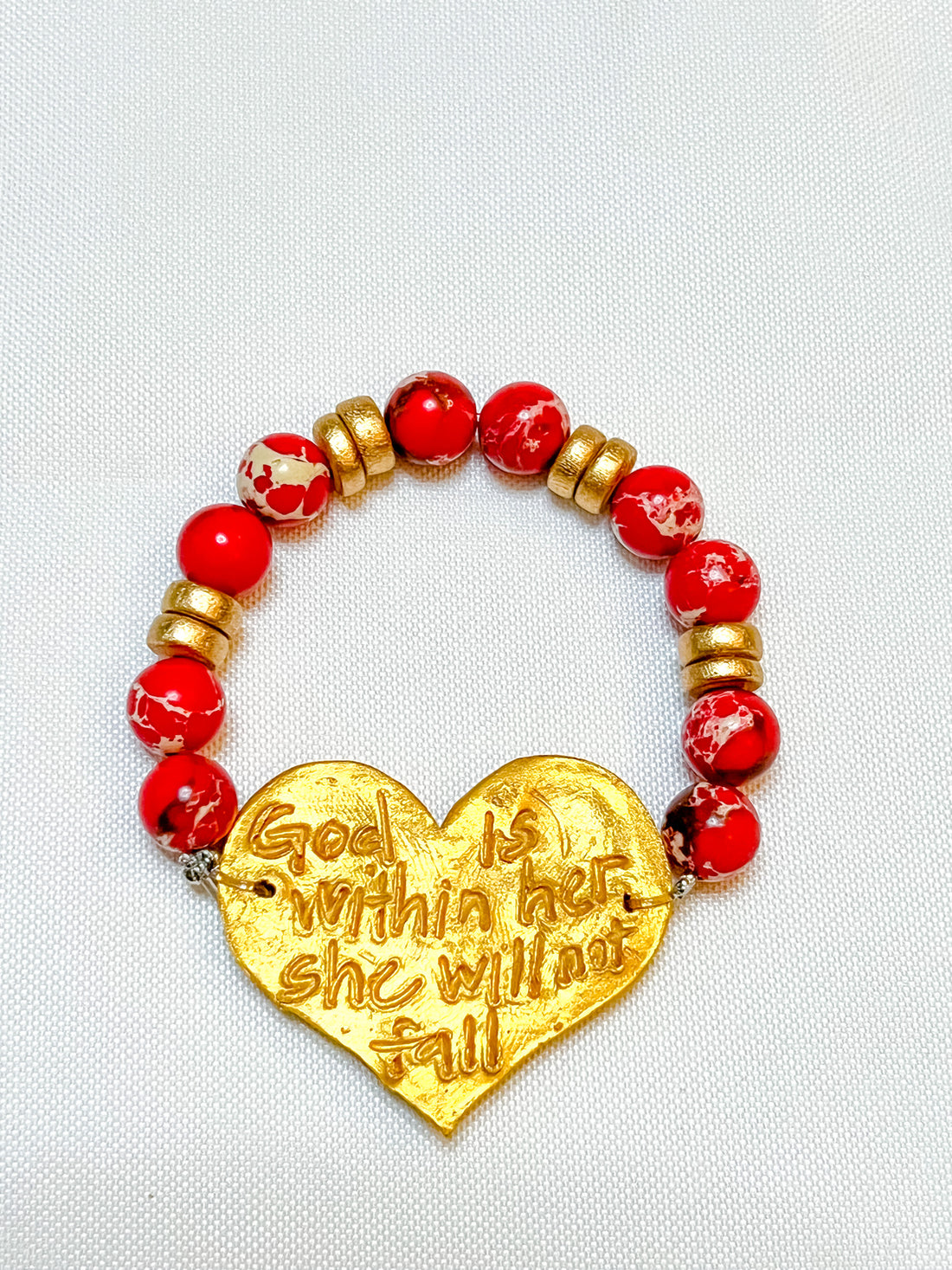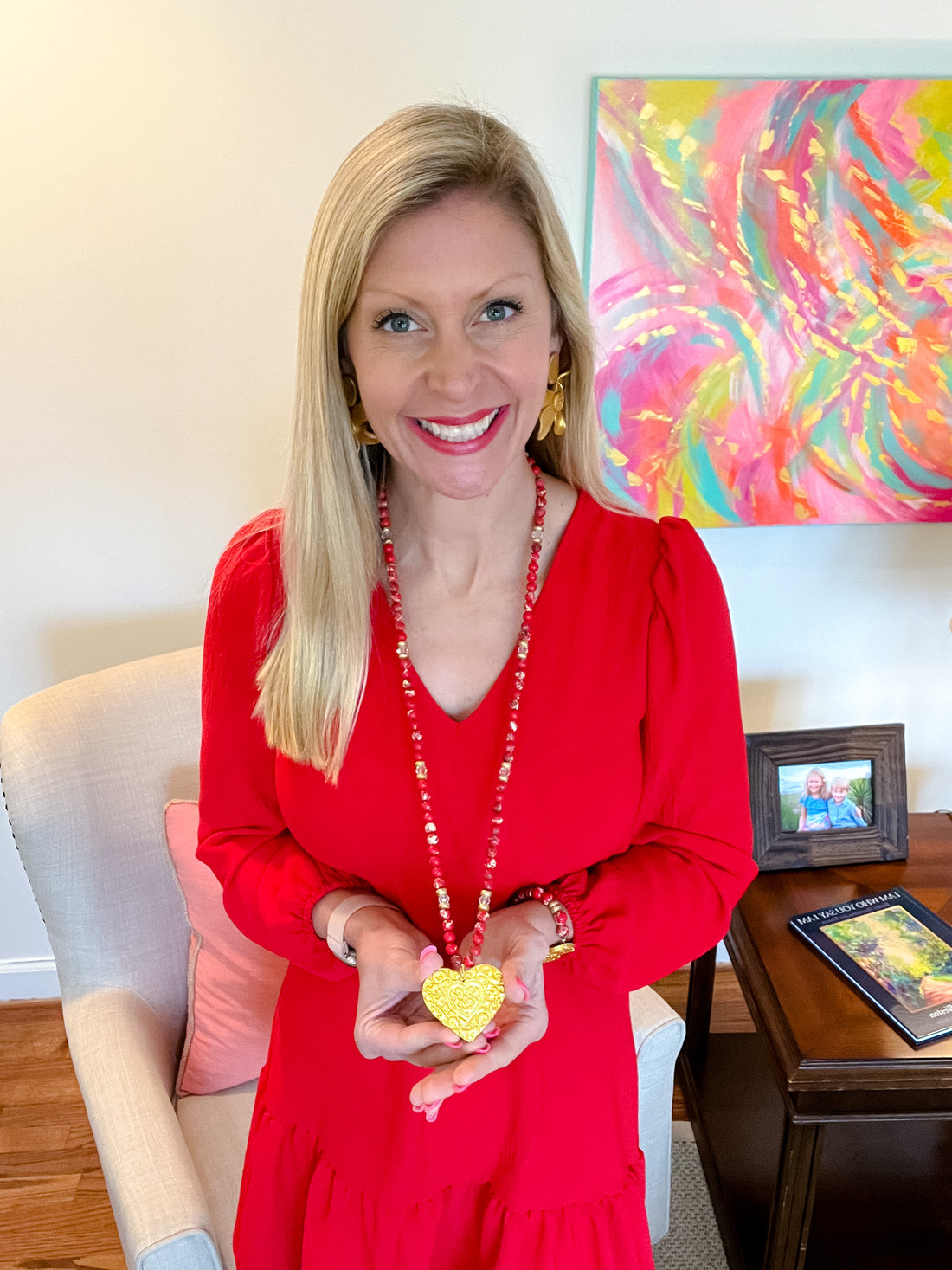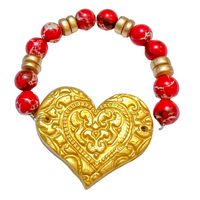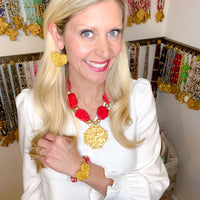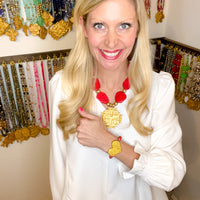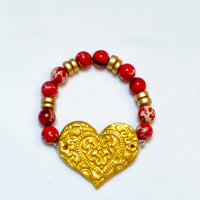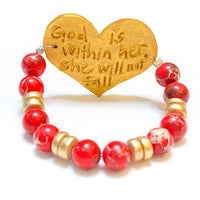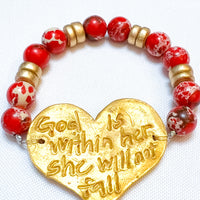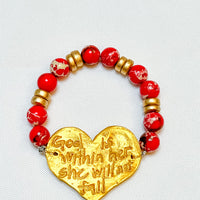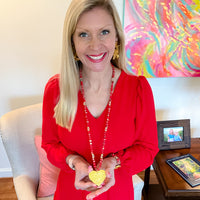 Golden Heart with Red Sea Jasper Bracelet
Golden Heart with Red Sea Jasper Bracelet
Classic Statement Bracelet! Beautiful gold heart on red sea sediment jasper stone. 7.5" stretch bracelet fits perfectly on almost any wrist!
Scripture on back:
Psalm 46:5, "God is within her, she will not fail."
Every handcrafted piece from Hidden Truth Jewelry features 100% authentic semiprecious stones. Medallions are fashioned, inscribed, and hand-sculpted from durable clay for a lightweight feel and easy all-day wear.
All of our products are made with semiprecious stones and handmade in South Carolina!
Thank you for supporting our small business!