White & Gold African Glass with Esther Cross Necklace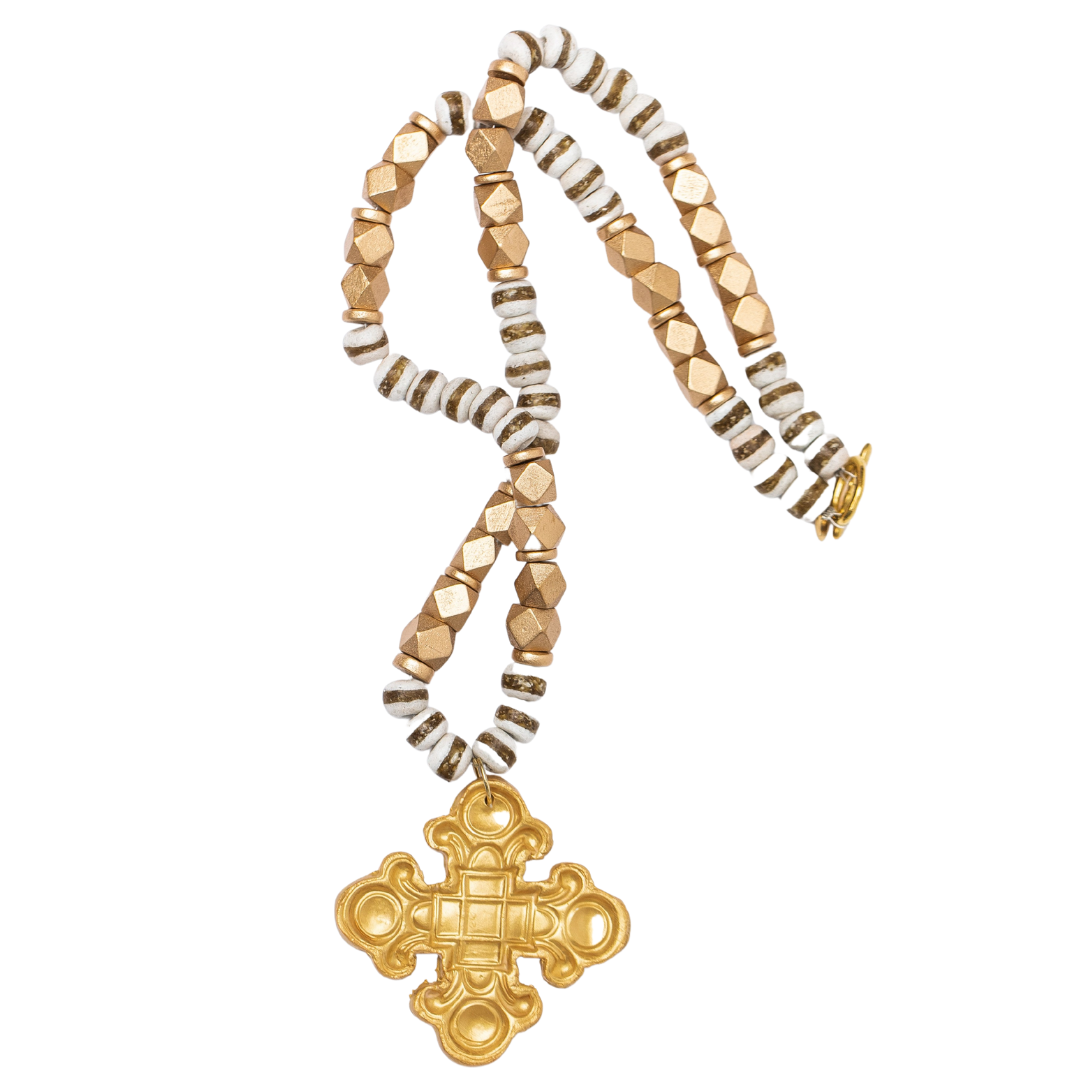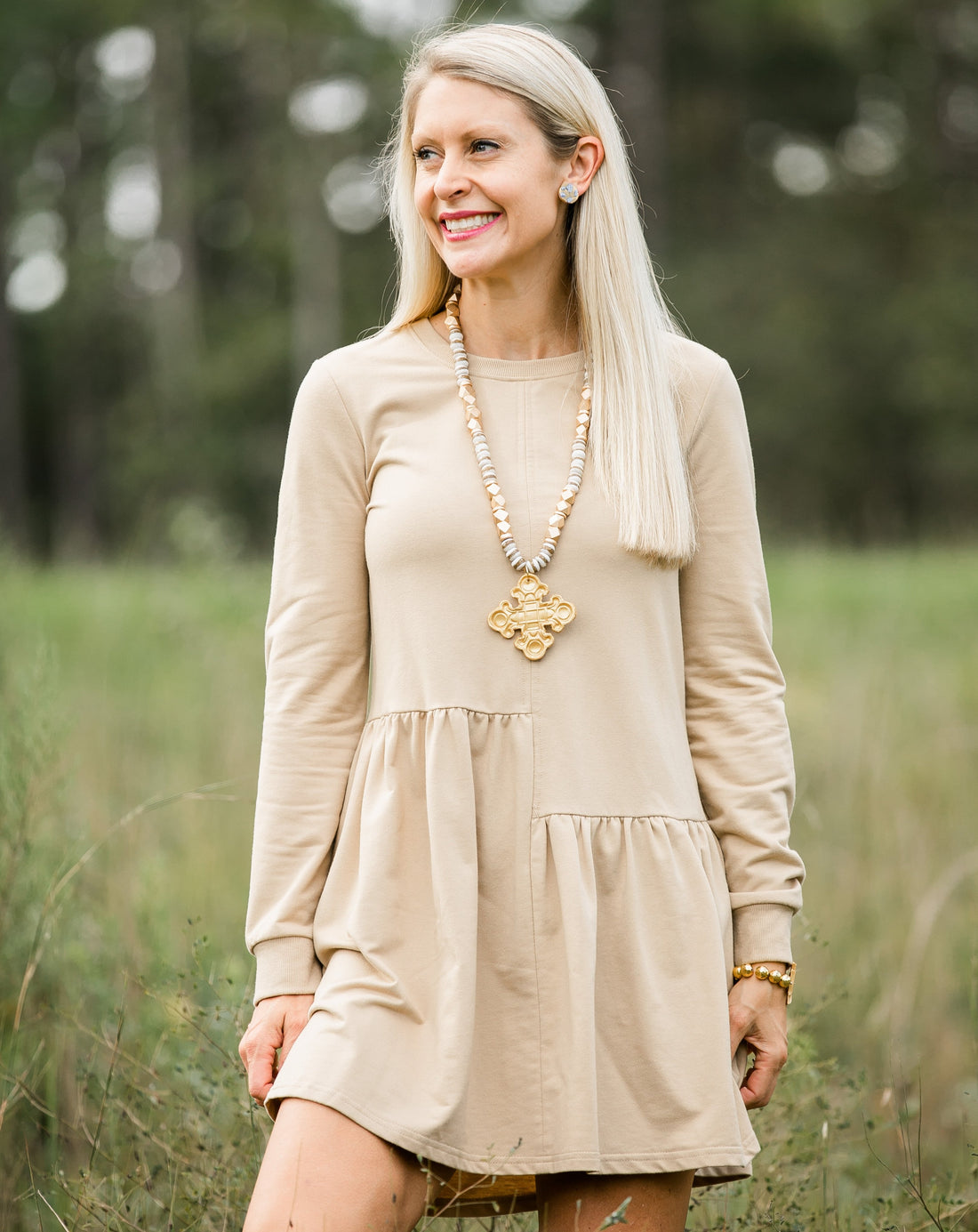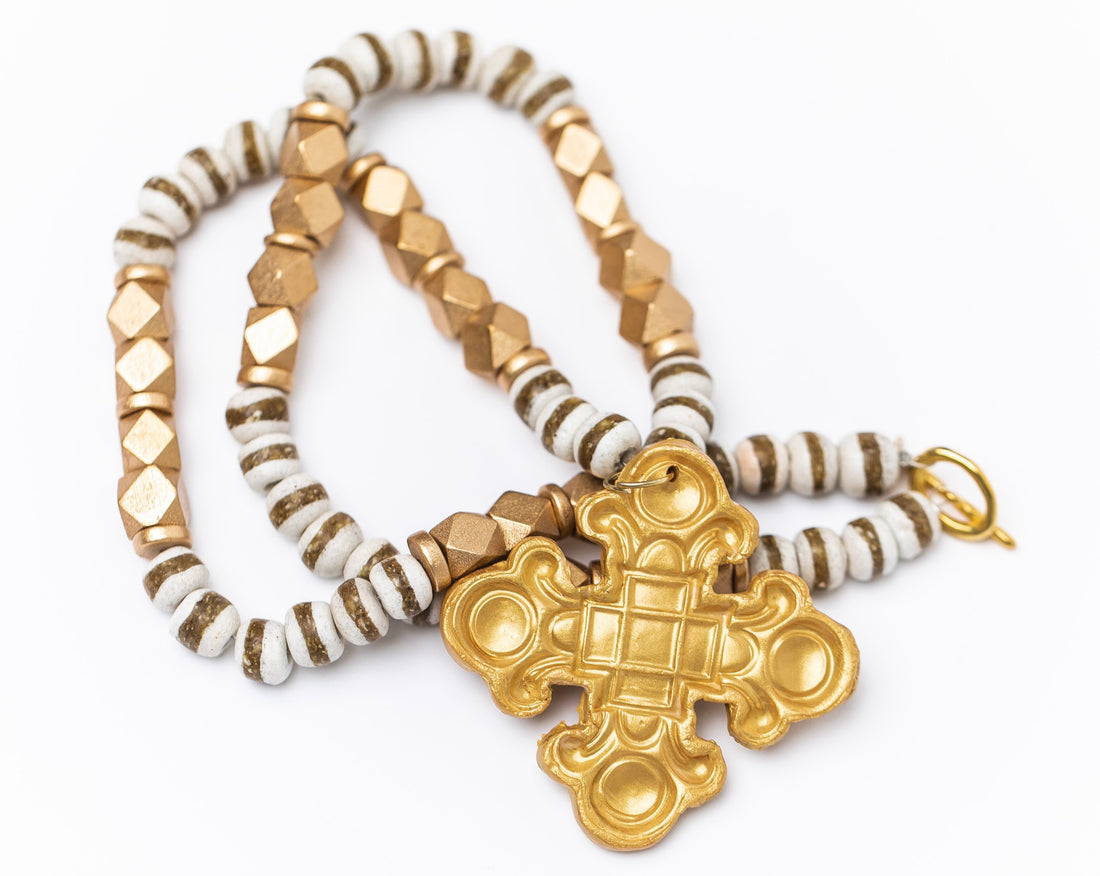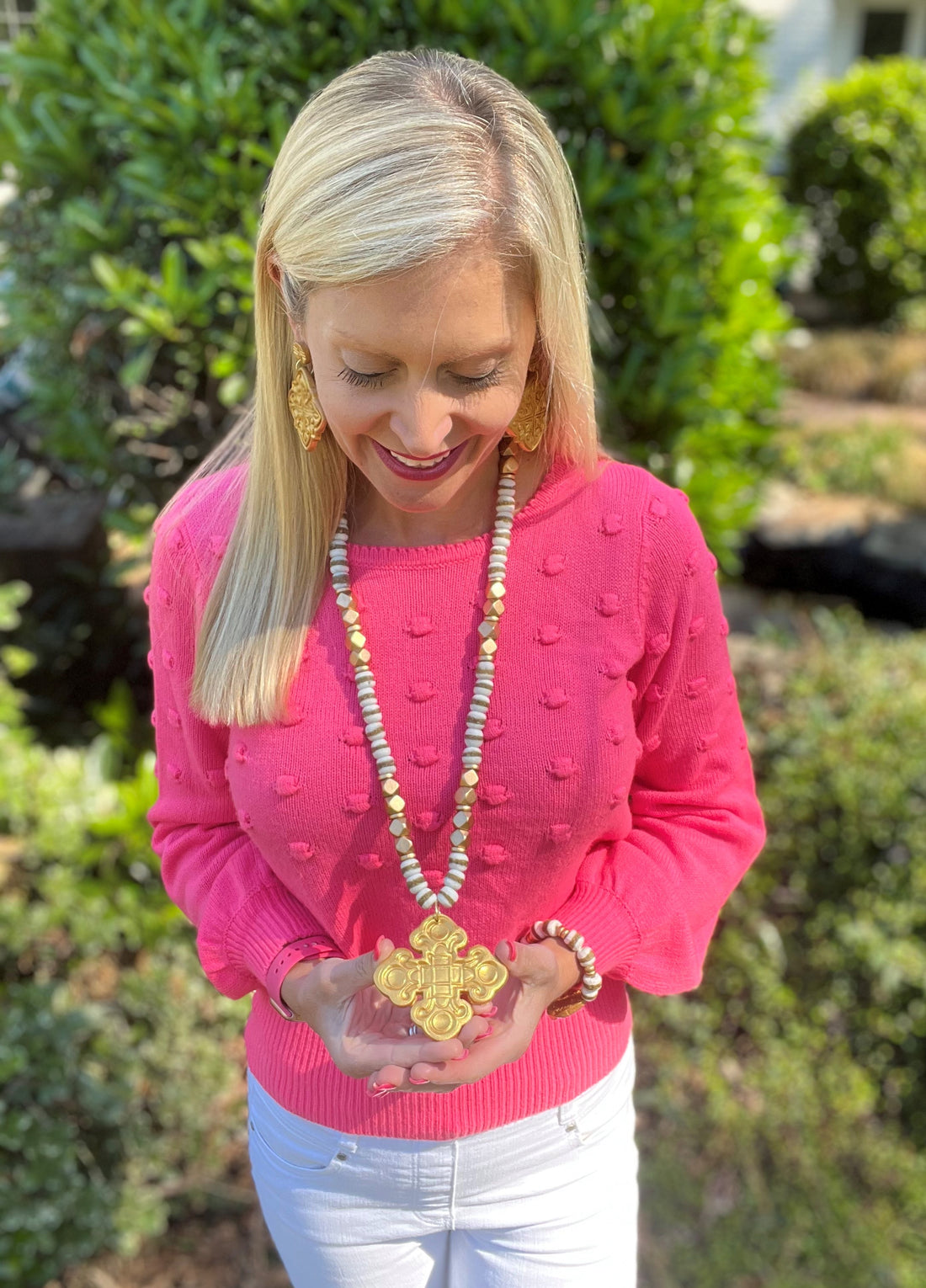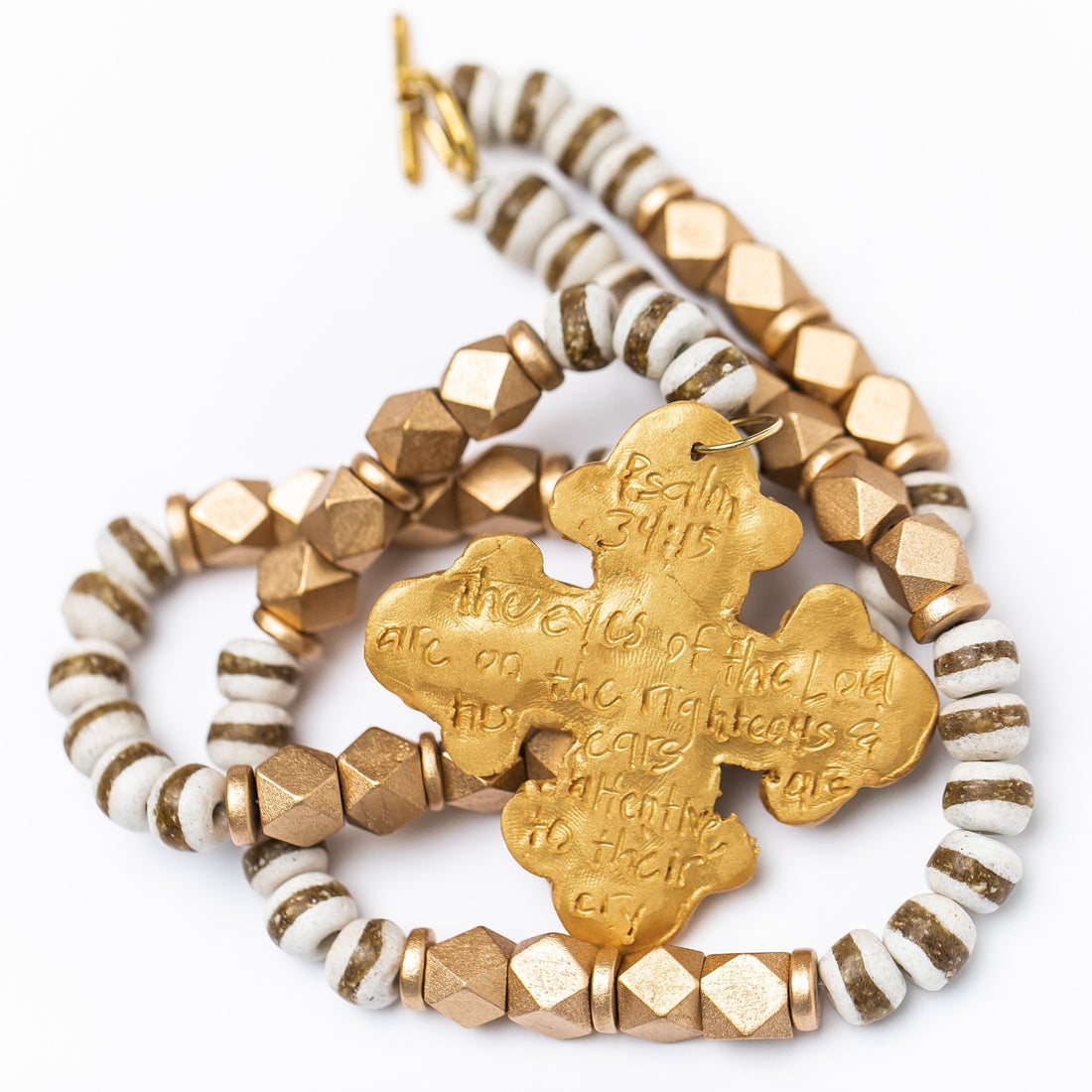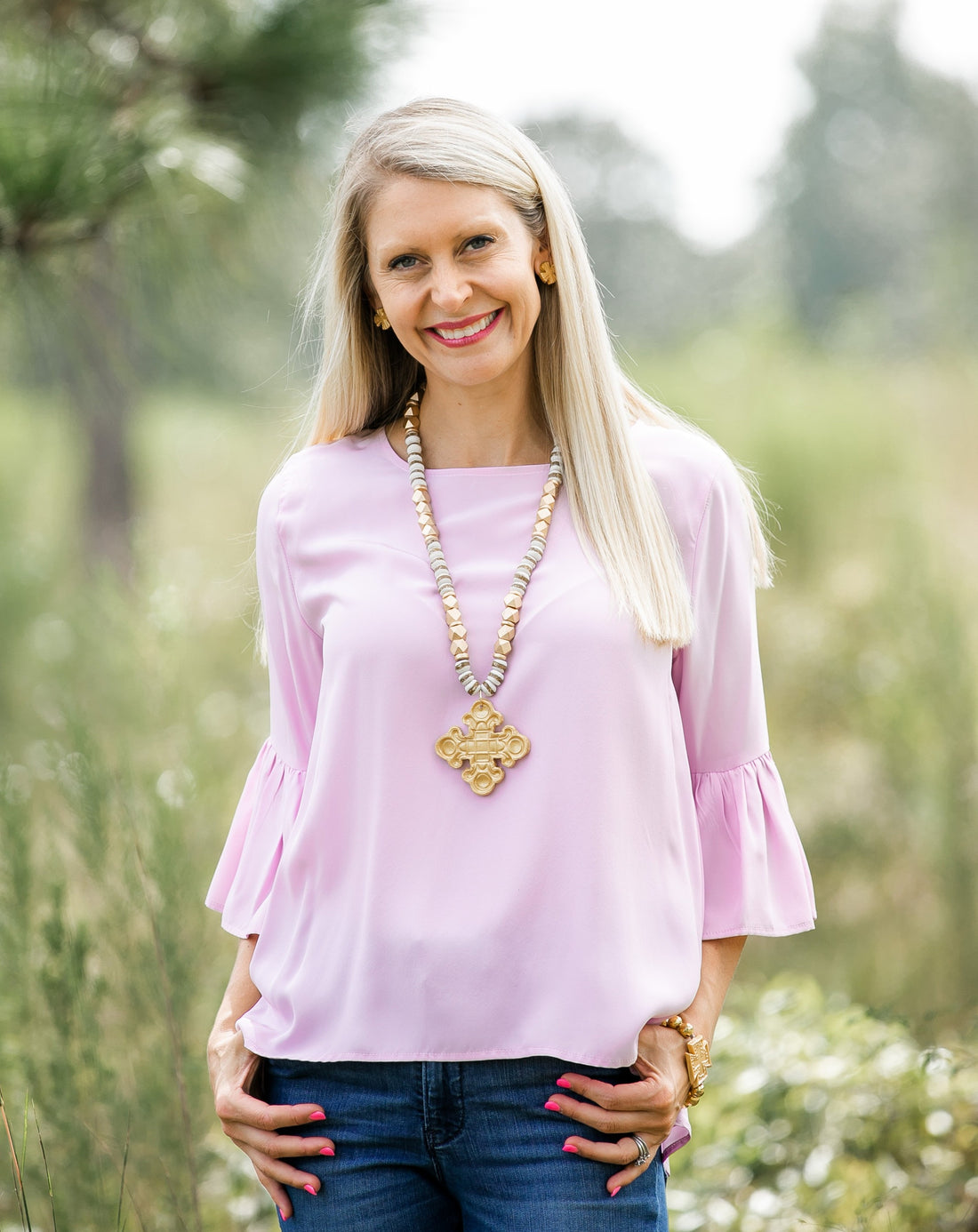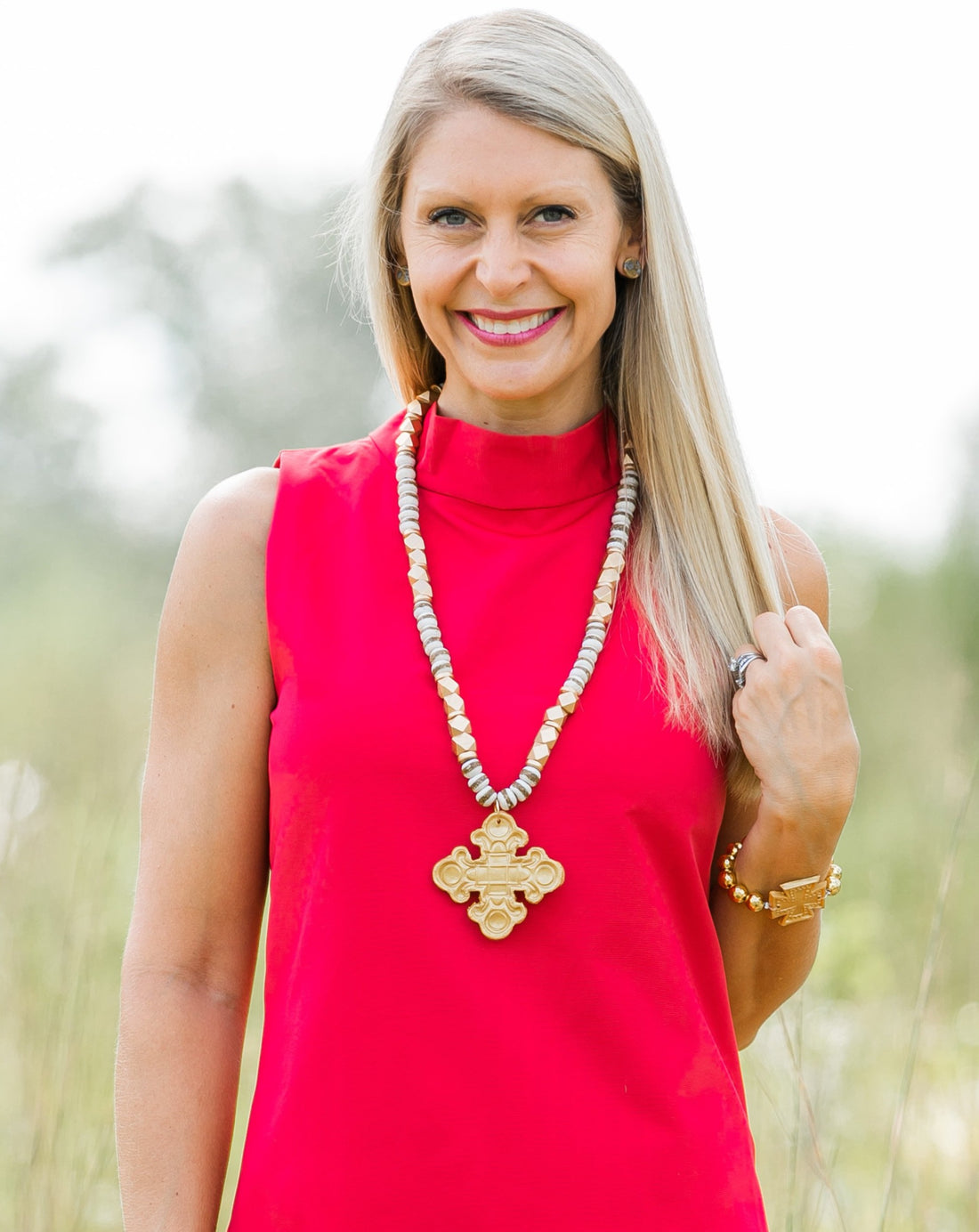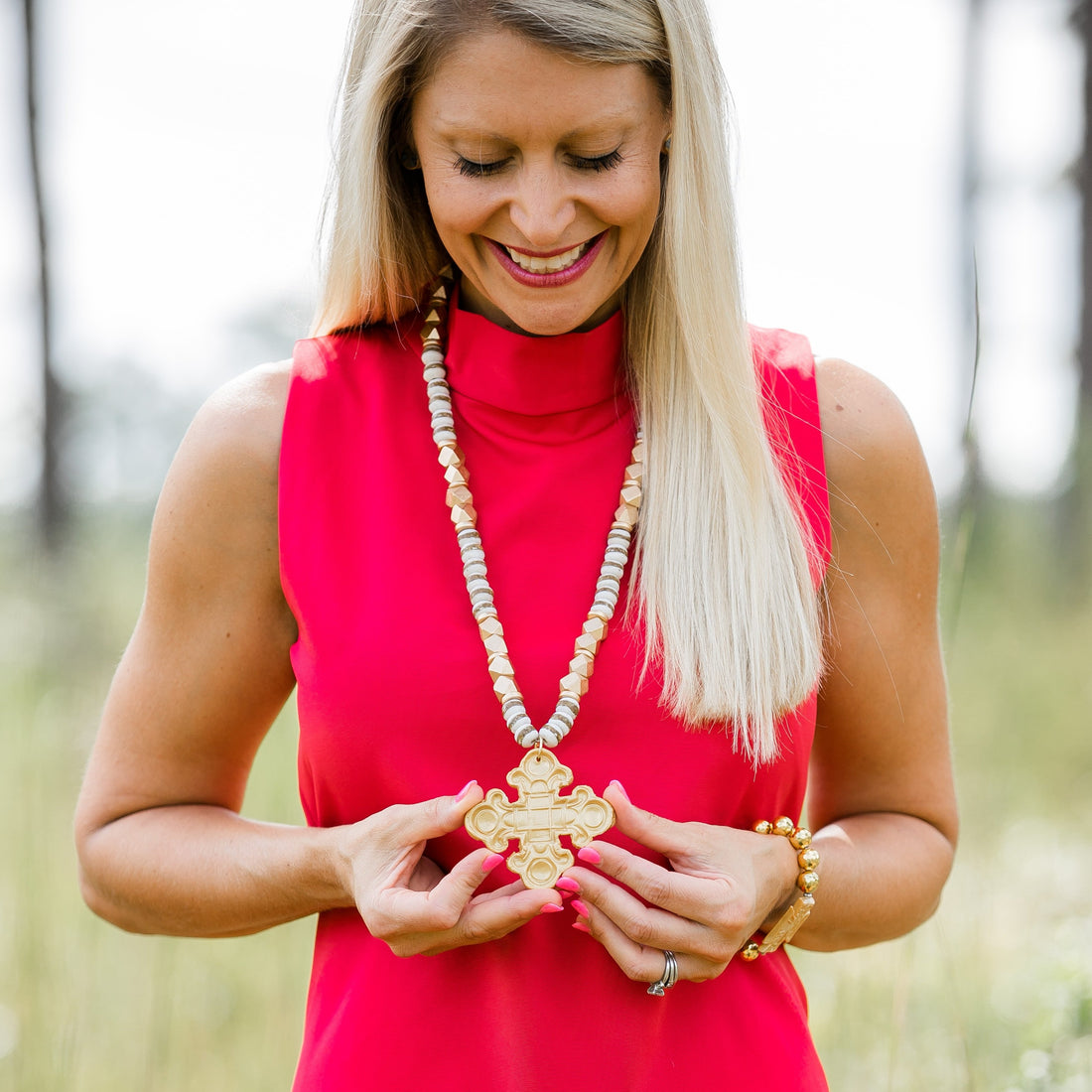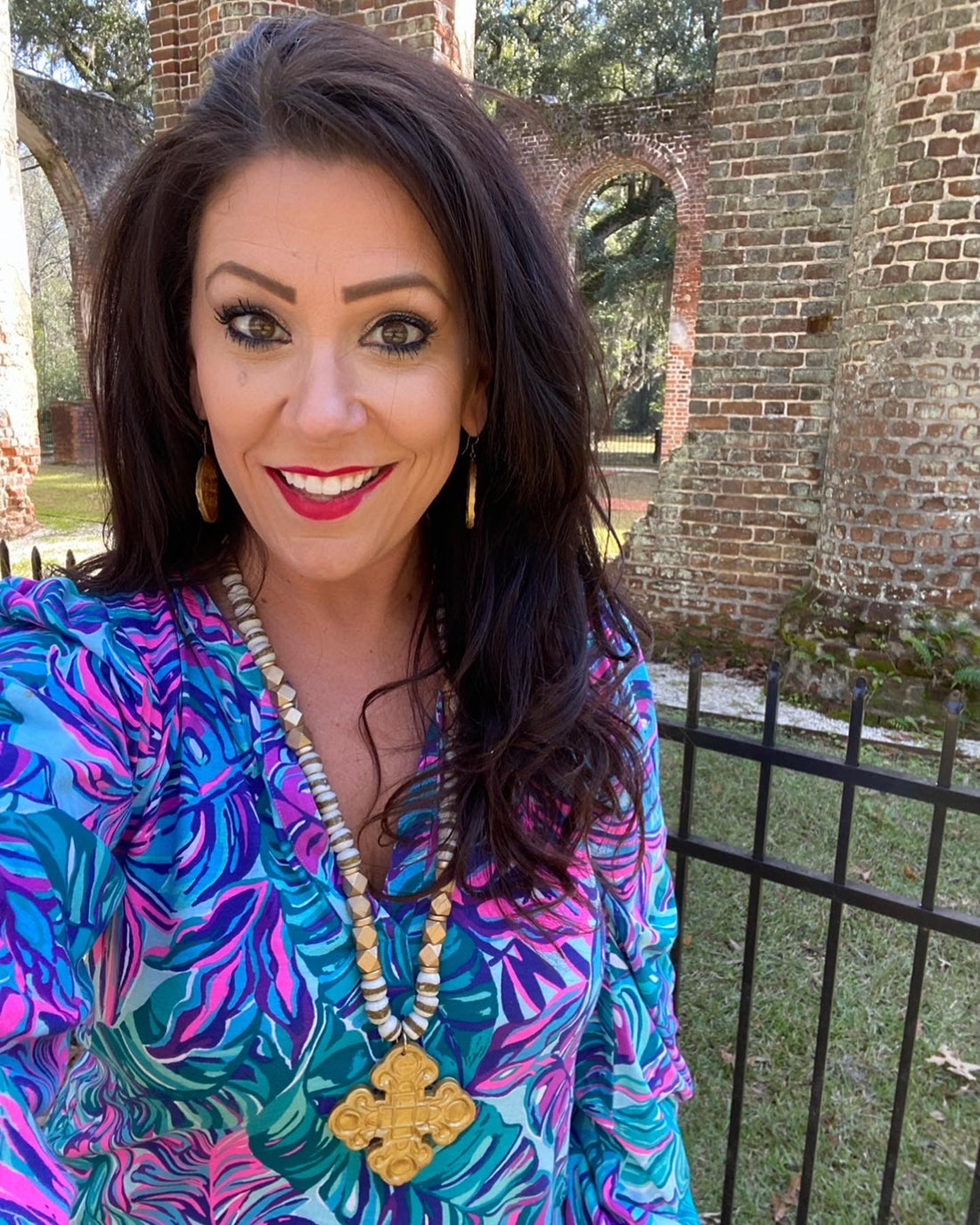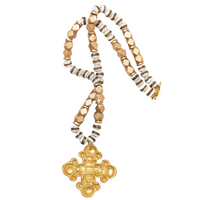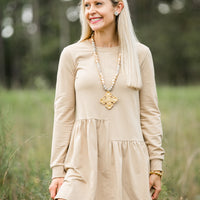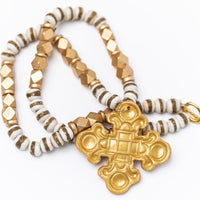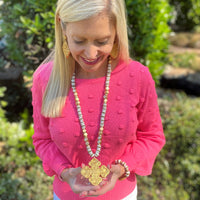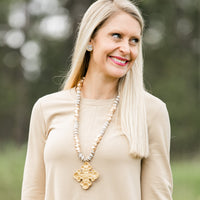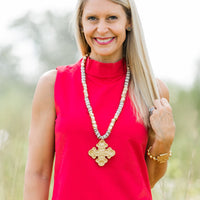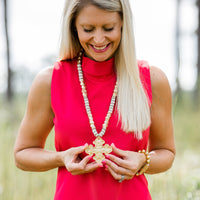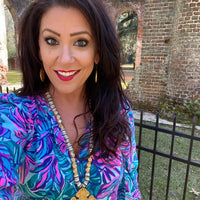 White & Gold African Glass with Esther Cross Necklace
32" White & Gold African Glass with Esther Cross
Scripture on the back:
Psalm 34:15, "The eyes of the Lord are on the righteous & His ears are attentive to their cry."
Powerful Statement Jewelry, Confident Daughter of God. This cross is named after a mighty woman of God in the Bible, Esther. Esther was chosen as queen not only because of her beauty, but also because of her honorable character. She was controlled, confident, and had bold faith. Through Esther's brave decisions, God heard His people's cry for help and used Esther to bring deliverance to His people. As you wear this powerful statement piece, know that you stand righteous as God's beloved daughter, and as you turn to Him, He hears your cry!
Every handcrafted piece from Hidden Truth Jewelry features 100% authentic semiprecious stones. Medallions are fashioned, inscribed, and hand-sculpted from durable clay for a lightweight feel and easy all-day wear.
All of our products are made with semiprecious stones and handmade in South Carolina!
Thank you for supporting our small business!